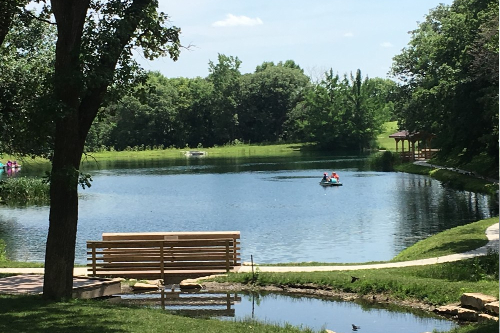 Looking for Things to Do this Labor Day Weekend?
Enjoy Labor Day Weekend Events in Omaha including Labor Day Parade, Living History Weekend, Omahawks Labor Day Air Show, La Festa Italiana, and more!
It is always a good idea to verify before visiting, as event details may change.
Join our growing community and keep updated on Omaha family-friendly events and activities and Sign up for our Free Email Newsletter!
Omaha Labor Day Weekend 2021 Events
Outdoor movies at Ditmars all fall long. NO outside food or drink allowed.
Orchard activities end at 6 p.m., however the Orchard Cafe, Sweet Shoppe and Bar will stay open through the end of the movies.
Location: Ditmar's Orchard, 19475 225th St, Council Bluffs, Iowa.
Celebrate one of the Omaha area's most beloved festivals this Labor Day weekend.
Location: Il Palazzo, 5110 N. 132nd St., Omaha, NE.
Septemberfest has been a state tradition for over 40 years and offers family entertainment, music talent, Labor Day Parade, Kiddie Kingdom, and more.
Cost of the gate $7.00 (Under 5 years old is FREE)
Location: CHI Health Center Omaha Lot D, ​455 N 10th St, Omaha.
Free parking at Gallup with shuttle back and forth to the event. ​
Labor Day Parade – Monday, Sept. 6th, at 10 a.m. in Downtown Omaha.
Greater Omaha Aviation STEM Day brings youth and young adults together in a venue of offered opportunities in a variety of different aspects of Aviation.
Featured activities include Young Eagles Flights and a Pancake Breakfast.
Location: Millard Airport, 4501 Abbott Dr., Ste. 2300, Omaha, NE.
This event features a free kid's concert with food trucks, face painting, balloon art, games, and more! The event takes place from 3 – 7 p.m. on Saturday, September 4. A performance by The Big Epic Show will begin at 5 p.m.
Location: Bayliss Park, 100 Pearl St., Council Bluffs, IA.
Visitors will be able to glimpse the activities that would have taken place at this 1820's era outpost. Trades such as blacksmithing, carpentry, coopering, tin smithing, and more will be demonstrated throughout both days. Period crafts will also be highlighted: spinning, weaving, and quilting. Military vehicles will also be on display from Iron Soldiers of the Great Plains. A small petting zoo will be on-sight on Saturday only from noon to 4 p.m.
A valid Nebraska Park Entry Permit is required for all vehicles to enter the park and can be purchased at the site. A per person fee is required at the Harold W. Andersen Visitor Center of $2 per adult and $1 per child.
Location: Fort Atkinson State Historical Park, 201 S. 7th St., Fort Calhoun, NE.
Location: Martin's Hillside Orchard, 2024 Ashland Rd, Ceresco, NE.
NOTE: U-pick Apples (begins Sept. 18) and Pumpkins (begins early- to mid-October)
With 260 acres, Arbor Day Farm is a top spot for fall fun. Experience the one-of-a-kind Treetop Village, explore the farm, and enjoy fall treats including caramel apples, fresh-pressed cider, apple pie & more. Purchase tickets in advance at arbordayfarm.org.
Location: Arbor Day Farm, 2611 Arbor Ave., Nebraska City, NE.
Watch flag carrying honor guards, marching bands, labor unions, businesses, floats, animals, horses, clowns and roaming artists in Downtown Omaha.
Enjoy watching radio-controlled planes & their operators show off their skills benefiting Make-A-Wish. Food, drinks, and raffle tickets available for purchase.
Location: Hawk Field located at Standing Bear Lake Park right around 138th and Fort Street.
Splash in one of the many area spraygrounds with several open through Labor Day.
Climb over obstacles and soar through the trees on Ziplines at the exciting TreeRush Adventure Park!
Summertime is perfect for sharing Ice Cream with friends – including the Tower of Ice Cream, $2 Tuesdays at eCreamery, an old-fashioned Soda Fountain, and more!
Visit Pam Nelson Farm for animals, activities, U-Pick, Market, and more!
The Omaha Area is full of neighborhood parks with walking trails, playgrounds, swings, picnic areas, and more!
Go on a scavenger hunt across Nebraska (including several stops in the Omaha Area) and discover hidden gems. Free to participate.
Several Farmers Markets continue through Labor Day weekend.
Rent a Kayak or Stand Up Paddleboard for a fun day out on the water.
Enjoy the outdoors with tips for 8 of the best places to go camping near Omaha.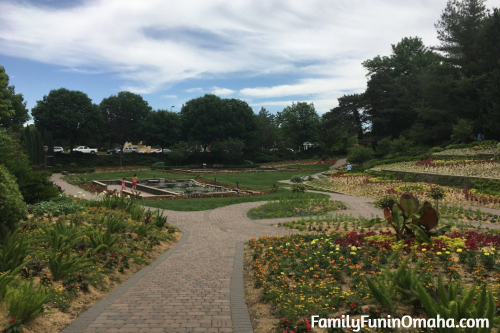 Looking for a great Day Trip near Omaha? Check out these fun ideas for nearby adventures!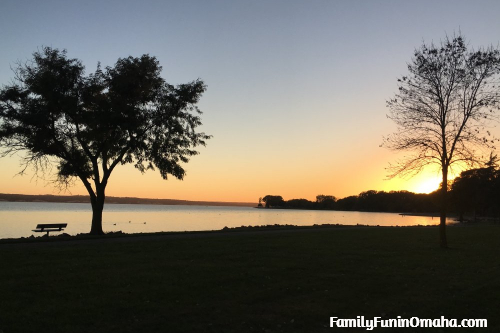 Looking for a little getaway with your family? Choose from a variety of Road Trip ideas that are not too far from Omaha. Explore a new destination, go on an adventure, and create new memories with your family!
Outside of Omaha
The 2021 State Fair will include 4-H and FFA livestock competitions, contests, presentations, and much more!
Find More Fun:
We do our best to share current information in Family Fun in Omaha, but event details may change. It is always a good idea to verify the information before visiting.
Have a wonderful fun-filled weekend!