There are MANY family-friendly events coming up in Omaha, including these 10+ FREE Events in December!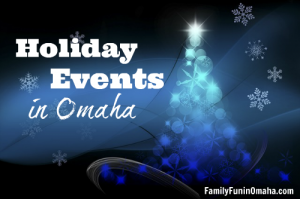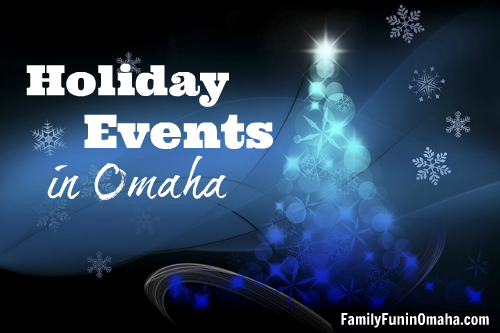 Keep updated on the latest Omaha fun and Sign up for our Free Email Newsletter!
Please note: It is always a good idea to verify the information with the business before visiting as details and times may change.
1. FREE Carriage Rides
Come to Shadow Lake Towne Center to enjoy a complimentary carriage ride down Main Street. Weather permitting.
Holiday shoppers can enjoy complimentary horse and carriage rides throughout the center. Weather permitting.
Lights of Aksarben – Fridays, Dec. 1, 8, 15, 2017 (6 – 8 p.m.)
Heated tent, free horse and carriage rides, live music, and more.
One of our favorite Christmas traditions is seeing the intricately designed Gingerbread Houses. They also have a fun Scavenger Hunt at each location with a picture option for the younger children.
The center closes at 3 p.m. on Thanksgiving Eve, Christmas Eve, and New Year's Eve. The center will be closed on Thanksgiving Day and Christmas Day.
Location: 3215 State St., Omaha, NE & 222 E. Broadway, Council Bluffs, Iowa.
Enjoy many special Holiday Events including Santa visits, special storytimes, crafts, and more at Omaha Public Libraries. Some events may require registration.
Build a wooden gingerbread house.
Ride with Santa on the special sleigh around the park. Enjoy hot cocoa, write a letter to Santa, explore the trails and other family fun activities. Please bring a new pair of mittens or a non-perishable food item to donate. Must RSVP online at parks.cityofomaha.org under "Activity Registration" button.
6. Holiday Events at Omaha Community Centers
The event features fun and informative art demonstrations, with residents of the Hot Shops opening their studios to the public. Local acoustic musicians will perform throughout the center.
Location: Hot Shops Art Center is located at 1301 Nicholas Street, just one block north of TD Ameritrade Park's home plate.
Enjoy family activities and experience many of Omaha's leading downtown attractions for FREE including Omaha Children's Museum, The Durham Museum, Wells Fargo Bank, Omaha Police Mounted Patrol Barn, W. Dale Clark Library, and Joslyn Art Museum. A free trolley service will connect the participating venues.
You are invited to be a part of a unique experience that's new to Omaha, connecting new social media technology to local community. Here's how it works:

Post a selfie to Instagram or Twitter including #TheFeelingisMutual. (If you don't have a social account, they can take and post your photo!)
Pick up your FREE Photo at the Instant Print Station.
Add your photo to the Community Art Board with a hand written message of kindness.
Mutual 1st Federal will donate $1 for every selfie to Child Saving Institute.

You can be part of this free, unique experience on Saturday, December 9th from noon – 4 p.m. at The Lounge at Westroads Mall (second level near Flagship Commons) to participate in the Selfless Selfie station and spread kindness through the community!
There are many wonderful FREE activities for you and your family to enjoy.
Find these and 100+ Family-Friendly Holiday Events here and Amazing Christmas Lights!