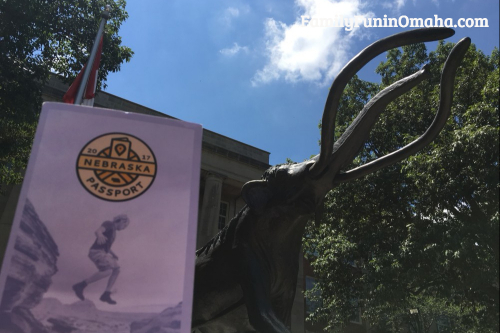 One of our favorite activities of the Summer is participating in the The Nebraska Passport Program!
Join our growing community and keep updated on Omaha family-friendly events and activities and Sign up for our Free Email Newsletter!
Imagine a scavenger hunt around the state to popular tourist attractions, unique restaurants, historical places, and locally owned businesses. Our favorite stops are to the hidden gems, some off the beaten path, that provide a unique way to explore in our own backyard.
Most of the stops change every year, and so families can participate year after year and explore new places. It is FREE to participate and to request a passport. No purchase is necessary at any of the stops – although the ice cream stops are sure tempting!
When Does the 2020 Nebraska Passport Begin?
The 2020 Nebraska Passport program is scheduled to start June 1. (The start date has been pushed back because of current uncertainty due to COVID-19. The program typically starts on May 1.) The end date of the program has also been extended to October 31, 2020.
PLEASE NOTE: Due to the rapidly evolving nature of COVID-19, if necessary, the new start and end dates are subject to change, again.
PASSPORT ONLINE TOUR
This year, experience some of the Passport stops virtually before the program starts!
Every Monday for the rest of May, they will have a contest going on. All you have to do to enter is participate in their virtual Nebraska Passport page (take a virtual tour, shop online at a stop, etc), then comment on the Visit Nebraska Facebook page's post on how you experienced a Passport stop virtually. Winners will receive a prize from one of the 70 stops!
2020 Nebraska Passport Stops
The 2020 Nebraska Passport stops include 70 stops in 10 categories including:
Anything That Rolls
Art Cetera
Big Bites
Brew – HaHa
Fancy Plants
Little Bites
More to Explore
Roots Routes
Sip & Shop
Unexpectacles
Participants can earn prizes based on the number of stamps they collect!
Get Your Passport and Download the App
Interested in participating? Request a Nebraska Passport here!
The 2020 Nebraska Passport app update will be available for both iPhones and Androids on June 1, 2020. Simply search for "Nebraska Passport 2020" in your app store. [Minimum requirements are Android 6 and iOS 10.]
Hidden Gems
On the Nebraska Passport a previous year, one of the best surprises was Cedar Creek Pottery, outside of Beatrice. Artist Ervin Dixon showcased his beautiful pottery creations in an old country church.
Popular Destinations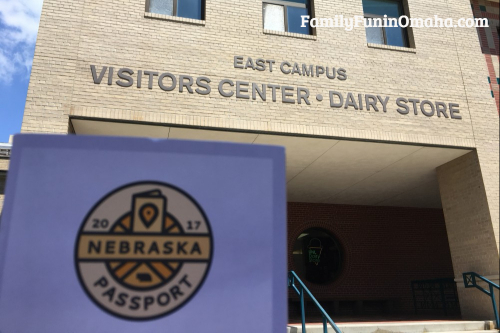 The Dairy Store in Lincoln was the #1 visited stop on the Passport program in a previous year! Be sure to have some delicious ice cream if a local ice cream store is one of the stops this year!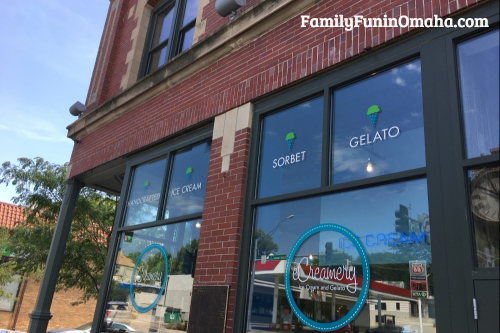 eCreamery in Omaha was another popular stop. A local favorite, eCreamery always has delicious flavors to try.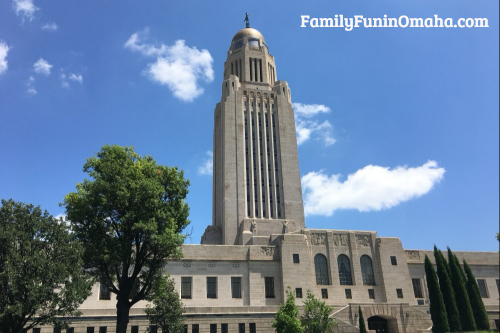 The State Capitol is always a fun stop. Be sure to ride the elevator all the way to the top observation deck!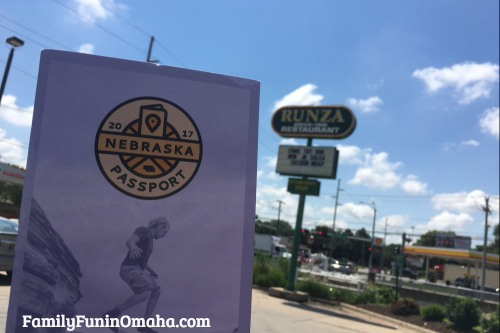 Located in Lincoln, this is the first Runza in the state of Nebraska!