Do you have a birthday coming up in your family?  Find a variety of options for a FUN birthday party in the Omaha Area including The Arts, Kids Entertainers, Indoor or Outdoor Fun, Specialty, and Swimming/Waterpark Parties!
Keep Updated on fun in Omaha and Sign up for our Free Email Newsletter!
Click on your area of interest to find many Birthday Party Options in Omaha:
Create, paint, draw, and more with Birthday Parties incorporating the Arts!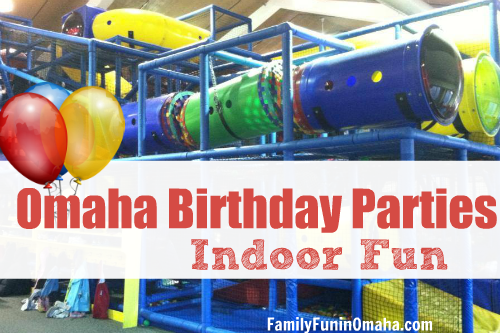 Looking for an indoor place in the Omaha area to host the next birthday party for your child? Choose from a variety of locations for Indoor Fun that offer party packages.
Choose from Princess Parties, Magicians, Characters, Face Painters, and more for a fun Birthday Party in Omaha!
Play mini-golf, explore, enjoy rides, and more with a variety of Omaha Birthday Parties in the Outdoors!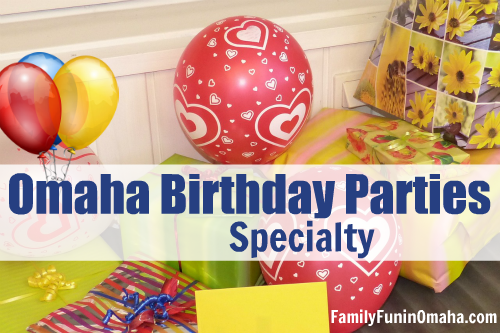 Choose from a variety of fun Birthday Parties in the Omaha Area!
Swim, splash, and play in a variety of Birthday Parties at pools or waterparks!
Choose from a variety of Birthday Party options in the Omaha Area for less than $100 including bowling, ice skating, indoor activity center, open gym, and more!
To add your Birthday Party for free or Feature your listing, please contact us here!
Other Helpful Resources: