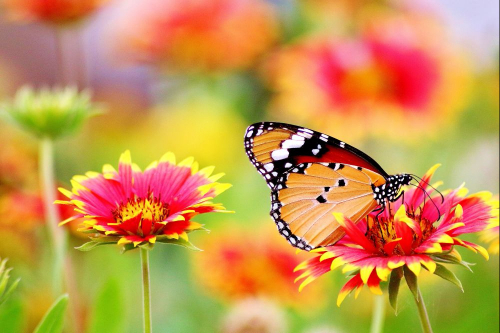 Enjoy the best family-friendly events this April in Omaha, including Easter Egg Hunts and Events, YMCA Healthy Kids Day, Nebraska Science Festival, Earth Day and Arbor Day Events, and more!
Join our growing community and keep updated on Family-Friendly EVENTS EACH WEEKEND plus more Omaha Fun and Sign up for our Free Email Newsletter!
Best April Events in Omaha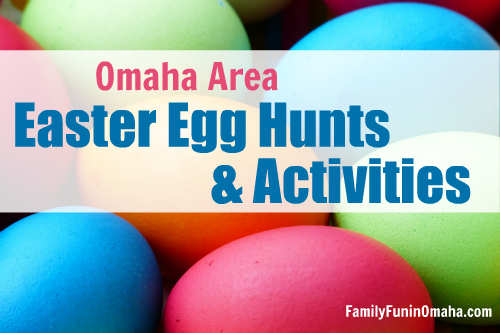 Choose from many Easter Egg Hunts and Activities.
Celebrate spring when you bring your little builder to create a Bunny Planter. It's a great way for kids to grow new skills and take home a fun garden project!
Giant sculptures of sea life, made from marine debris collected on Oregon's beaches, graphically illustrate the tragedy of plastic pollution in our ocean and waterways. The epic exhibit includes a titanic triggerfish, a pair of grand penguins, and an 11-foot-long shark named Chompers! More than a set of eye-catching sculptures, these thought-provoking pieces are designed to inspire conversations about conservation and generate positive changes and behaviors towards the environment.
Location: Lauritzen Gardens, 100 Bancroft St., Omaha, NE.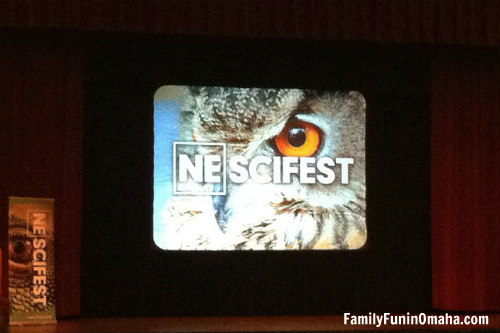 The Nebraska Science Festival is a multi-day celebration designed to make science fun for kids and adults alike.
Children can decorate a tropical wreath. Parents receive an Extra 10% Off coupon to combine with another JCPenney coupon for added savings.
View From Above with astronaut Terry Virts April 11 (7:30 pm)
Holland Performing Arts Center
Step back, about 220 miles from Earth, and experience our planet from a new perspective. Gain a deeper understanding of our planet's beauty, climate, and place in the universe from former International Space Station Commander Terry Virts, who took hours of video and hundreds of thousands of still images from the station's 360-degree viewing module. As a NASA astronaut, pilot of the space shuttle Endeavour, and crew member on the Russian Soyuz spacecraft, Virts spent 200 consecutive days in space—one of the longest continuous space missions of any NASA astronaut. Virts appears in the 2016 IMAX film A Beautiful Planet and is the author of View from Above: An Astronaut Photographs the World.
Pilot and astronaut Terry Virts has logged over 5,300 flight hours in more than 40 different aircraft including the F-16 "Viper" and the Space Shuttle. He has taken more photographs from space than any other astronaut.
Dress in blue and green and bring the whole family for a night of fun celebrating National Blue & Green Day and the gift of organ and tissue donation.
Enjoy free music, games, and prizes, the lighting of the Bob Kerrey Pedestrian Bridge, and a fireworks show!
Grow dinner in your backyard with a custom built raised garden bed. In this workshop, you'll learn how to plan and build a raised garden bed with valuable tips for growing vegetables. Stop by any time between 10am – 1pm and our Expert Red Vests will walk you through each step. Build with us, or take home supplies to build this weekend.
Workshops hosted by a Lowe's expert are held from 9 a.m. – Noon.
Let's celebrate El día de los niños, or Children's Day! Experience stories, creative movement, music and more during special Dia storytimes, and enjoy a library-themed game of Lotería (BINGO) and a free book during the Día Celebration!
Dia Storytimes
Celebración del Día del Niño
Día: Hora de Cuento
Disney's FROZEN's @ Orpheum Theater – April 18th – 30
An unforgettable theatrical experience filled with sensational special effects, stunning sets and costumes, and powerhouse performances, FROZEN is everything you want in a musical: It's moving. It's spectacular. And above all, it's pure Broadway joy. From the producer of The Lion King and Aladdin, FROZEN, the Tony®-nominated Best Musical, is now on tour across North America, and the critics rave, "It's simply magical!" (LA Daily News).
FROZEN features the songs you love from the original Oscar®-winning film, plus an expanded score with a dozen new numbers by the film's songwriters, Oscar winner Kristen Anderson-Lopez and EGOT winner Robert Lopez. Oscar winner Jennifer Lee (book), Tony and Olivier Award winner Michael Grandage (director), and Tony winner Rob Ashford (choreographer) round out the creative team that has won a cumulative 16 Tony Awards.
Use the promo code SNOWMAN when purchasing tickets on ticketomaha.com and save 10% on price level 2 and 3 tickets plus significantly reduced handling fees on all price levels.
Valid for all weeknight and Sunday evening performances. You can purchase up to 8 tickets to the show with this promo code.
Youth Triathalon – April 23 (12 – 3 p.m.), $15/child [REGISTER]
Kids will have fun running, biking, and swimming in this awesome recreational event!
Registration cost includes a t-shirt, bib number, and award.
Location: Mockingbird Hills Community Center, 10242 Mockingbird Dr., Omaha, NE.
Hot Shops Art Center's Spring Open House – April 28 – 29 (Friday – 5 p.m. – 8 p.m. | Saturday – 11 a.m. – 7 p.m.), FREE (Suggested $5 donation at the door)
Meet the center's current artists, learn more about their tools and processes, see demonstrations and purchase their latest works!
Admission is free. Suggested $5 donation at the door. Help them provide 100 free, hands-on art workshops to children this Spring.
Location: 1301 Nicholas St., Omaha, NE (one block north of TD Ameritrade Park's home plate).
Children & Youth Month Breakfast and Touch-A-Truck – April 23 (8 a.m. – Noon), $8 for adults, children 12 and under eat FREE w/paid adult (no cost to see the vehicles).
The Sons of The American Legion Squadron 112 invite you to breakfast.
Kids of all ages are welcome to see, climb, and explore public service vehicles.
Location: Benson American Legion Post $112, 8904 Military Rd., Omaha, NE.
Goody bags and helmets will be given away, while supplies last.
No registration is required.
Location: Stinson Park in Aksarben Village, 2285 S. 67th St., Omaha, NE.
NE SciFest Public Expo – April 30 (9:00 a.m. – 12:00 p.m.), FREE (A ticket with a timed entrance is required; space is limited)
Fun and engaging hands-on learning opportunities for everyone.
There is no fee for admission, but advanced registration is required (as space is limited), and guests will be admitted on a timed-ticket basis.
RESERVE TICKETS HERE: www.DurhamMuseum.org/scifest
Location: The Durham Museum, 801 S. 10th St., Omaha, NE.
Celebrate Earth Day and Arbor Day with events around the Omaha area.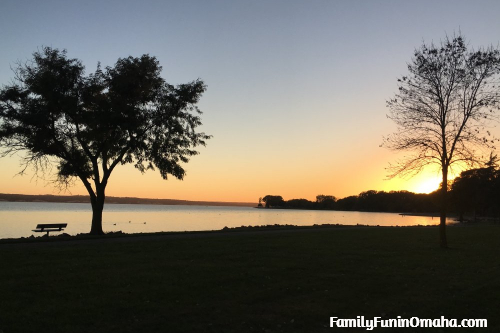 Choose from a variety of locations that are not too far from Omaha. Explore a new destination, go on an adventure, and create new memories!
Day Trips, Road Trips, Cabins to Rent, and more!
Members of certain libraries can check out a pass to visit one of the following locations:
Durham Museum – Members of all 12 Omaha Public Library branches, Bellevue Public Library, Bennington Public Library, Council Bluffs Public Library, Fremont Public Library.
Fontenelle Forest – Members of the Omaha Public Library, Bellevue Public Library, or Council Bluffs Public Library.
Lauritzen Gardens – Members of the Omaha Public Library, Bellevue Public Library, or Council Bluffs Public Library.
Browse our 2022 Summer Camp Guide available now! From Art Camps to Specialty Camps and themes for every age and interest, you are sure to find one for your kids.
Exciting News! Now you can SEARCH SUMMER CAMPS by:

Type of Camp (Theme, All-Day, Half-Day, Extended Care, + more!)
Age Group
Week of Camp
Looking to buy or sell gently-used children's clothing and equipment? Choose from seasonal Consignment Sales and local Kids Resale Shops in the Omaha Area!

FIND MORE APRIL FUN: