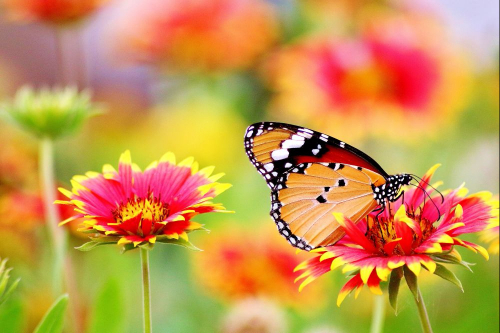 Enjoy the best family-friendly events this April in Omaha, including Easter Egg Hunts and Events, Free Admission to The Durham Museum on April 2 (reservations required), YMCA Healthy Kids Day, Nebraska Science Festival, Earth Day and Arbor Day Events, and more!
Join our growing community and keep updated on Family-Friendly EVENTS EACH WEEKEND plus more Omaha Fun and Sign up for our Free Email Newsletter!
Best April Events in Omaha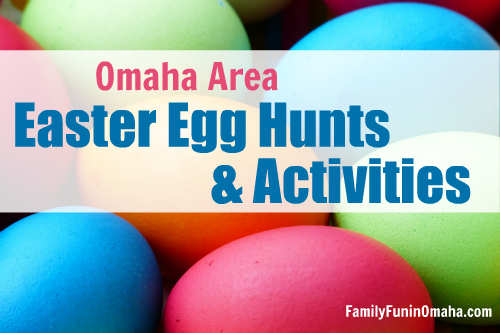 Choose from many Easter Egg Hunts and Activities.
The Durham Museum is proud to offer free admission on Saturday, April 2, 10 a.m. – 4 p.m., to invite the community to experience Nelson Mandela: The Official Exhibition.
Since capacity is limited, advanced registration is highly encouraged. Register online at www.DurhamMuseum.org/Mandela.
Location: Durham Museum, 801 S 10th Street, Omaha, NE.
Through a series of glass art installations, guests will explore how a plant grows from a tiny seed to a beautiful bloom and learn about the beauty and fragility of nature. Find out what plants need to help them grow, how seeds move, and the role plants play in Nebraska's ecosystems.
Location: Lauritzen Gardens, 100 Bancroft St., Omaha, NE.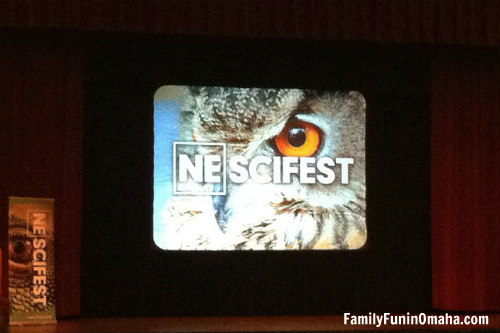 The Nebraska Science Festival is a multi-day celebration designed to make science fun for kids and adults alike.
Stop by the Museum to explore Soñadora: Yuyi Morales, enjoy stories read aloud, play games celebrating Mexican culture, and make art of your own!
Welcome Yuyi Morales as she talks about her life and work and offers inspiration to young readers, writers, and artists. After the program, she will sign books (available for purchase in Joslyn's Hitchcock Museum Shop).
Location: 2200 Dodge St., Omaha, NE.
Children can decorate a tropical wreath. Parents receive an Extra 10% Off coupon to combine with another JCPenney coupon for added savings.
Spend a whimsical day at the museum full of science and tasty tea! Kids of all ages can engage in educational activities, spin paint into art, get caricature art drawn, have their faces painted, and get a balloon animal. Guests are also invited to a tea party tea from around the world and a cookie decorating station. Grab a photo with Alice, the Mad Hatter, and the Red Queen from Alice in Wonderland!
Location: Strategic Air Command & Aerospace Museum, 28210 W. Park Hwy., Ashland, NE.
Build A See it Grow Planter Kit with your mini DIYer. Kick-off spring by planting some beautiful flower seeds in this perfect little grower.
Workshops hosted by a Lowe's expert are held from 9 a.m. – Noon. Registration begins Friday, April 1, 2022.
For those unable to sign up for one of the expert-hosted workshops, choose the 12 – 8 p.m. time slot to stop by and pick up a kit from Customer Service to build at home.
Let's celebrate El día de los niños, or Children's Day! Experience stories, creative movement, music and more during special Dia storytimes, and enjoy a library-themed game of Lotería (BINGO) and a free book during the Día Celebration!
Dia Storytimes
Celebración del Día del Niño
Día: Hora de Cuento
Special S.T.E.A.M. cart presentations, make-your-own slime at the slime bar, DIY science kits, learn to make paper lizard and how to design a rocket ship, meet Ms. Frizzle herself, and more!
Location: 500 S. 20th St., Omaha, NE.
Youth Triathalon – April 23 (12 – 3 p.m.), $15/child [REGISTER]
Kids will have fun running, biking, and swimming in this awesome recreational event!
Registration cost includes a t-shirt, bib number, and award.
Location: Mockingbird Hills Community Center, 10242 Mockingbird Dr., Omaha, NE.
Hot Shops Art Center's Spring Open House – April 23 – 24 (Saturday – 11 a.m. – 7 p.m. | Sunday – 11 a.m. – 5 p.m.), FREE (Suggested $5 donation at the door)
Meet the center's current artists, learn more about their tools and processes, see demonstrations and purchase their latest works!
Admission is free. Suggested $5 donation at the door. Help them provide 100 free, hands-on art workshops to children this Spring.
Location: 1301 Nicholas St., Omaha, NE (one block north of TD Ameritrade Park's home plate).
Children & Youth Month Breakfast and Touch-A-Truck – April 24 (8 a.m. – Noon), $8 for adults, children 12 and under eat FREE w/paid adult (no cost to see the vehicles).
The Sons of The American Legion Squadron 112 invite you to breakfast.
Kids of all ages are welcome to see, climb, and explore public service vehicles.
Location: Benson American Legion Post $112, 8904 Military Rd., Omaha, NE.
Goody bags and helmets will be given away, while supplies last.
No registration is required.
Location: Stinson Park in Aksarben Village, 2285 S. 67th St., Omaha, NE.
Celebrate the 150th anniversary of Arbor Day right where it all began – Arbor Lodge in Nebraska City! Check out the 52-room mansion for FREE on April 29th.
Location: Arbor Lodge Mansion, 2600 Arbor Ave, Nebraska City, NE.
Enjoy free admission to the museum between 9 a.m. and 3 p.m. Be sure to check out the STEM Career Fair to learn about all of the careers in your backyard.
Location: Strategic Air Command & Aerospace Museum, 28210 W. Park Hwy., Ashland, NE.
NE SciFest Public Expo – April 30 (9:00 a.m. – 12:00 p.m.), FREE (A ticket with a timed entrance is required; space is limited)
Fun and engaging hands-on learning opportunities for everyone.
There is no fee for admission, but advanced registration is required (as space is limited), and guests will be admitted on a timed-ticket basis.
RESERVE TICKETS HERE: www.DurhamMuseum.org/scifest
Location: The Durham Museum, 801 S. 10th St., Omaha, NE.
Celebrate Earth Day and Arbor Day with events around the Omaha area.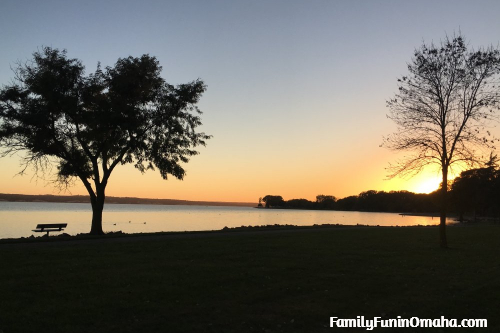 Choose from a variety of locations that are not too far from Omaha. Explore a new destination, go on an adventure, and create new memories!
Day Trips, Road Trips, Cabins to Rent, and more!
Members of certain libraries can check out a pass to visit one of the following locations:
Durham Museum – Members of all 12 Omaha Public Library branches, Bellevue Public Library, Bennington Public Library, Council Bluffs Public Library, Fremont Public Library.
Fontenelle Forest – Members of the Omaha Public Library, Bellevue Public Library, or Council Bluffs Public Library.
Lauritzen Gardens – Members of the Omaha Public Library, Bellevue Public Library, or Council Bluffs Public Library.
Browse our 2022 Summer Camp Guide available now! From Art Camps to Specialty Camps and themes for every age and interest, you are sure to find one for your kids.
Exciting News! Now you can SEARCH SUMMER CAMPS by:

Type of Camp (Theme, All-Day, Half-Day, Extended Care, + more!)
Age Group
Week of Camp
Looking to buy or sell gently-used children's clothing and equipment? Choose from seasonal Consignment Sales and local Kids Resale Shops in the Omaha Area!

FIND MORE APRIL FUN: