Enjoy the best family-friendly events this April in Omaha, including Easter Egg Hunts and Events, Garden-to-Go activity kits, YMCA Healthy Kids Day Drive-Thru Event, Nebraska Science Festival, Earth Day and Arbor Day Events, and more!
Join our growing community and keep updated on Family-Friendly EVENTS EACH WEEKEND plus more Omaha Fun and Sign up for our Free Email Newsletter!
Best April Events in Omaha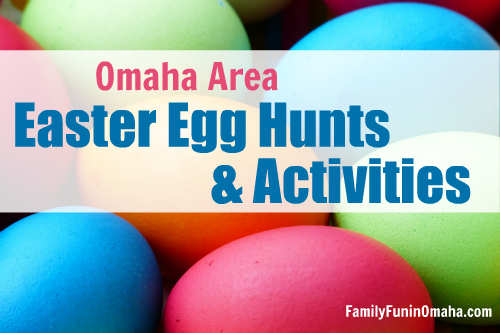 Choose from many Easter Egg Hunts and Activities, including several Drive-Thru and To-Go Experiences
Easter Extravaganza at Lauritzen Gardens
100 Bancroft St, Omaha, NE
March 26- April 11th!
This isn't your garden variety Easter egg hunt...
See if you can spot all 14 of the Easter Bunny's missing eggs, by matching colors and patterns, as you explore the spring garden with your family. Also be on the lookout for golden eggs in the garden, which can be collected and returned to the visitor and education center for special prizes!
Timed tickets are required for all participants and may be reserved at lauritzengardens.org/tickets.
This enchanting exhibit, set in the garden's plant kingdom, brings to life the legends and lore from around the globe and celebrates the links between the natural and mythical worlds.
Location: Lauritzen Gardens, 100 Bancroft St., Omaha, NE.
On Thursdays in April, Lowe's is giving away free Garden-to-Go kits. Reserve your kit on the website one week in advance, while supplies last. (You will find a link to register once registration opens.)
Registration begins April 1st for the first kit, which will be available for curbside pick-up on April 8th.
April 8: Miracle-Gro-sponsored Kit (includes recipes from cook and food stylist Amanda Frederickson)
April 15: Lowe's Mystery Garden Pinata (with mystery seed packets)
April 22: For Earth Day, Lowe's will give out 500,000 tree saplings
April 29: Lowe's Butterfly Quest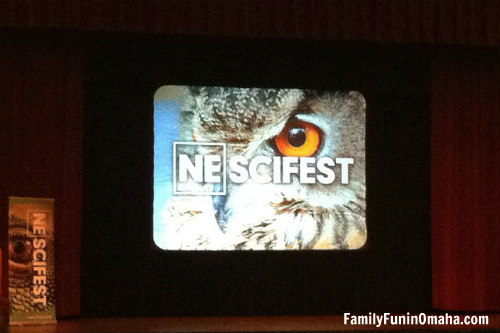 The Nebraska Science Festival is a multi-day celebration designed to make science fun for kids and adults alike.
Online Storytime Live with Omaha's Henry Doorly Zoo and Aquarium – [REGISTER]
Bring the family for a fun night of swimming to the best music hits of the 1980s.
Location: 10242 Mockingbird Dr., Omaha, NE.
Kids with their parent's help can build a Basket Planter Kit. Register at your favorite location here, as space is limited.
Reserved kits can be picked up in-store at their customer service desk on Saturday, May 8th or Sunday, May 9th.
Celebrate Earth Day and Arbor Day with events around the Omaha area.
FREE, family friendly, drive-thru event!
No registration is required. The first 700 kids will receive a goody bag. FREE bike helmets will be given away while supplies last courtesy of Children's Hospital & Medical Center.
NEW Location: Brookside Church, 11607 M Circle, Omaha, NE.
A family-friendly, art-making event celebrating art and our earth. Paint flower pots, creating tissue flowers, or weave a basket. Soil and flower seeds will be available to plant.
If April showers occur, this event and all registrations will be moved to Sunday, April 25, noon-2 pm.
This event is free and open to the public, but space is limited and advance registration is required. Registration opens April 5.
Location: 2200 Dodge St., Omaha, NE.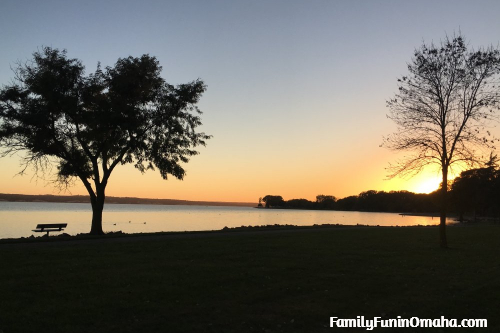 Choose from a variety of locations that are not too far from Omaha. Explore a new destination, go on an adventure, and create new memories!
Day Trips, Road Trips, Cabins to Rent, and more!
Members of certain libraries can check out a pass to visit one of the following locations:
Durham Museum – Members of all 12 Omaha Public Library branches, Bellevue Public Library, Bennington Public Library, Council Bluffs Public Library, Fremont Public Library.
Fontenelle Forest – Members of the Omaha Public Library, Bellevue Public Library, or Council Bluffs Public Library.
Lauritzen Gardens – Members of the Omaha Public Library, Bellevue Public Library, or Council Bluffs Public Library.
Browse our 2021 Summer Camp Guide available now! From Art Camps to Specialty Camps and themes for every age and interest, you are sure to find one for your kids.
Exciting News! Now you can SEARCH SUMMER CAMPS by:

Type of Camp (Theme, All-Day, Half-Day, Extended Care, + more!)
Age Group
Week of Camp
Looking to buy or sell gently-used children's clothing and equipment? Choose from seasonal Consignment Sales and local Kids Resale Shops in the Omaha Area!

FIND MORE APRIL FUN:
WE LOOK FORWARD TO THESE EVENTS RETURNING IN 2022!
Special Events with Fat Brain Toys (168th & Dodge) and Learning Express (Regency)
Free Saturday Craft at Lakeshore Learning – 12005 W. Center Rd., Omaha, NE
Family Night at the Union Pacific Museum
Location: Union Pacific Museum, 200 Pearl St., Council Bluffs, IA.
Kids Workshops at Home Depot
Kids can build, paint and decorate a TBA, while supplies last.
Free Events at the Burlington Capital International Omaha Horse Show and Competition
Kids can experience many interactive activities in the Horse Discovery Zone. See schedule here. (Other events are ticketed.)
Location: CHI Health Center Omaha, 455 N. 10th St., Omaha, NE.
Pitch, Hit & Run & Jr. Home Run Derby – TBA
Boys and girls ages 7-14 are invited to participate in Pitch, Hit and Run. Registration is FREE and must be done online.
The Jr. Home Run Derby is open to boys and girls ages 14 and under. Participants will compete in one of two ages groups (12U or 14U) to test their hitting skills and power. Registration is FREE and can only be done in person the day of the event.
Location: La Vista Sports Complex, 7346 S. 66th St., La Vista, NE.