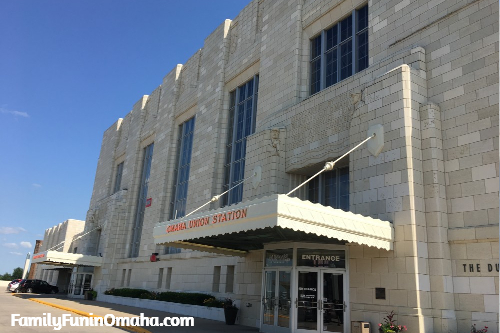 Beginning February 1, 2021, local library members will be able to check out a pass for their family to visit The Durham Museum!
Durham Museum Library Pass Program
The Durham's new Library Pass Program will function like a family membership, with each pass granting admission for two adults and dependent children or grandchildren from the same household. (Users will not receive other membership discounts.)
The Library Pass Program was created to provide more accessibility to regional families that may not otherwise be able to visit the museum or afford a membership.
Library members should contact their specific library and/or branch for check-out rules and replacement fee information.
Five area libraries are set to participate in the program, including
Bellevue Public Library
Bennington Public Library
Council Bluffs Public Library
Fremont Public Library
This program joins with other library programs including: (some may not be available at this time)
Find out more about the Durham Museum Library Pass Program here!