Create, discover, explore, perform, play, and make memories this summer with many Omaha Area Summer Camps!
Summer camps are a great way to keep your kids active, having fun, and learning while school is out of session. From Day Camps to Overnight Camps and themes for every age and interest, you are sure to find one for your kids.
Join our growing community and keep updated on FUN EVENTS EACH WEEKEND plus more Omaha family-friendly activities and Sign up for our Free Email Newsletter!
See the NEW 2020 SUMMER CAMP MAGAZINE!
2020 Omaha Area Summer Camp Guide
Browse through a variety of camps divided into The Arts, Academic Camps, Outdoor Fun, Specialty Camps, Sports Camps, and newly added Virtual and Online Camps, and All-Day Camps!
[Special thanks to our sponsors who partnered with us to bring you this guide. If you would like to add or upgrade your Summer Camp, please find out more here.]

Jump Directly to Area of Interest:
OMAHA ACADEMIC CAMPS
OMAHA VIRTUAL AND ONLINE CAMPS
OMAHA ART CAMPS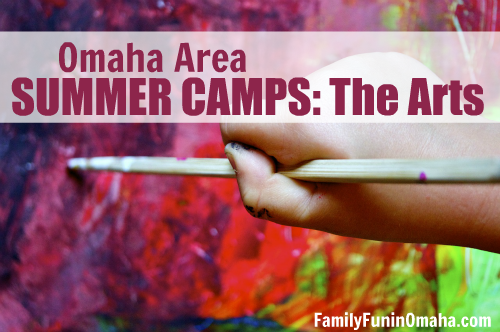 OMAHA OUTDOOR CAMPS
OMAHA SPECIALTY CAMPS
OMAHA SPORTS CAMPS
OVERNIGHT CAMPS NEAR OMAHA
OMAHA ALL-DAY CAMPS

[Local Camps: To add or upgrade your Summer Camp, please find out more here.]
Other Helpful Resources: