Celebrate Earth Day and Arbor Day (which started right here in Nebraska!) with many activities and events!
It is always a good idea to verify the event information as details may change.
Talk to the experts in the community about bees, butterflies, native plants, and gardening for pollinators and participate in hands-on activities for kids. Plus, food trucks and live music!
Location: Council Bluffs Public Library, 400 Willow Ave., Council Bluffs, IA.
Earth Day Conservation Hike – April 21 (6 – 8 p.m.), $10/member & $15/non-member [REGISTER]
Spend the evening of Earth Day immersed in the natural beauty of the Forest while learning about why conservation of the oak savanna and native Nebraska species that are so important. Activities include a peanut-free trail mix snack station, an artifact table related to species in the Forest, and a naturalist-guided hike.
Location: Fontenelle Forest, 1111 Bellevue Blvd. N, Bellevue, NE.
Celebrate in person at Elmwood Park! The free event features an Environmental Expo, live music, Friend of the Environment Awards, a demonstration tent, bike valet parking, and a "Hard-to-Recycle" Drive-thru Collection.
Location: Elmwood Park, 802 S. 60th St., Omaha, NE.
Celebrate virtually with the Nebraska Earth Day Passport: April 22 – May 22, 2022 [REGISTER]
Sarpy County Earth Day is partnering with Earth Day Omaha again to celebrate Earth Day with the Nebraska Earth Day Passport to deliver programs and activities and connect attendees with exhibitors. The program will be held as a month-long event.
Sarpy County Earth Day will also have a tent at the Earth Day Omaha in-person event.
Location: Online. (Attendees will download and register for free on the Nebraska Earth Day platform, available by phone app or the internet. The passport will list all of the activities taking place throughout the month, and attendees can compete for prizes based upon a point system that encourages participating in multiple activities.)
Help clean up Hummel Park after a long winter.
Location: 3033 Hummel Park Rd., Omaha, NE.
Celebrate Arbor Day by taking a walk through the arboretum or the woodland walk. The first 100 households will receive a FREE tree seedling. Regular admission applies.
Location: Lauritzen Gardens, 100 Bancroft St., Omaha, NE.
Get to know the plants, animals, and fungi that are in our backyards, our parks, and our neighborhoods to better understand how our lives affect the ecology around us.
Location: Virtual.
Bring your children to enjoy a storybook walk in the park followed by a tree planting and a sit-down storytime with a La Vista librarian. Afterwards, take home free saplings and special gifts for the children while supplies last.
Location:8130 S. 92nd Ave. La Vista, NE68128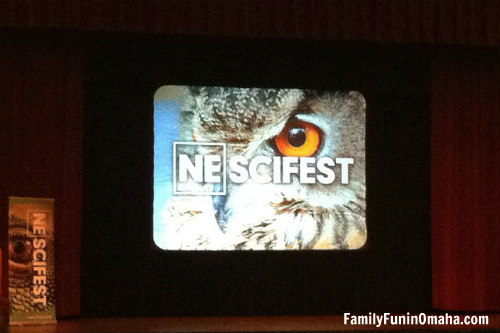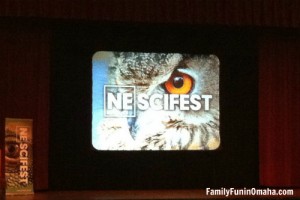 See 10+ Exciting Events at the Nebraska Science Fest here!
Other Cities
Lincoln Earth Day is a free, kid-friendly event for the entire family to enjoy. There will be musical performances, hands-on demonstrations, food trucks, green vehicles, and more.
Location: Union Plaza, N. 21st St., Lincoln, NE.
Home, Craft, & Garden Market; Arbor Day Weekend Celebration; Arbor Day Parade; Annual Arbor Day Fly-In Breakfast; Arbor Day 5K/10K Run/Walk; and much more.
Have a wonderful celebration!
Find more April Fun:

TBA
Join in for Kindermusic and Wondernook, where kids will get to make their own terrarium and learn all about plant life.
This is an outdoor event.
Location: 16909 Burke St., Ste. 131, Omaha, NE.