Celebrate Earth Day and Arbor Day (which started right here in Nebraska!) with many activities and events!
It is always a good idea to verify the event information as details may change.
The free event features exhibit booths, children's activities, demonstrations, and short speaker sessions.
Virtual Nebraska Earth Day Passport: April 15 – May 15, 2021
Location: Elmwood Park, 802 S. 60th St., Omaha, NE.
Omaha's Henry Doorly Zoo and Aquarium will be hosting a week-long virtual celebration for our annual Party for the Planet event.
Location: Online.
Create your own nature art, make a garden in a glove, and more at Omaha Children's Museum.
Location: 500 S. 20th St., Omaha, NE.
Help clean up Hummel Park for the spring. Bring your friends and family for a fun day of volunteering and enjoy giving back to your community and the environment. All ages.
Location: 3033 Hummel Park Rd., Omaha, NE.
Join in for Kindermusic and Wondernook, where kids will get to make their own terrarium and learn all about plant life.
This is an outdoor event.
Location: 16909 Burke St., Ste. 131, Omaha, NE.
A family-friendly, art-making event celebrating art and our earth. Paint flower pots, creating tissue flowers, or weave a basket. Soil and flower seeds will be available to plant.
If April showers occur, this event and all registrations will be moved to Sunday, April 25, noon-2 pm.
This event is free and open to the public, but space is limited and advance registration is required. Registration opens April 5.
Location: 2200 Dodge St., Omaha, NE.
Celebrate Arbor Day by taking a walk through the arboretum or the woodland walk. The first 100 households will receive a FREE tree seedling.
Location: Lauritzen Gardens, 100 Bancroft St., Omaha, NE.
Arbor Day proclamation, tree planting, and storybook walk around the pond. Everyone receives a special goody bag, including a tree sapling (while supplies last)!
Location: Small pond near Santa's Workshop, 8305 Parkview Blvd., La Vista, NE.
Get to know the plants, animals, and fungi that are in our backyards, our parks, and our neighborhoods to better understand how our lives affect the ecology around us.
Location: Online.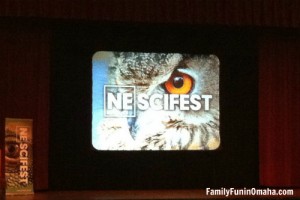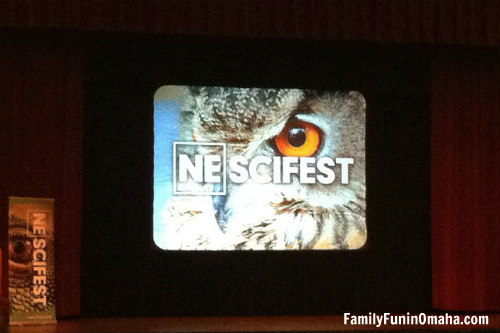 See 10+ Exciting Events at the Nebraska Science Fest here!
Other Cities
Home, Craft, & Garden Market; Arbor Day Weekend Celebration; Arbor Day Parade; Annual Arbor Day Fly-In Breakfast; Arbor Day 5K/10K Run/Walk; and much more.
Lincoln Earth Day is a free, kid-friendly event for the entire family to enjoy. There will be musical performances, hands-on demonstrations, food trucks, green vehicles, and more.
Location: Union Plaza, N. 21st St., Lincoln, NE.
Have a wonderful celebration!
Find more April Fun:

TBA
Visit with vendors from local conservation organizations and enjoy Omaha Street Percussion who perform music on recycled trash cans and buckets.
Location: 3701 S. 10th St., Omaha, NE.
The annual Sarpy County Earth Day Celebration & Expo will feature fun and educational environmentally-friendly activities with a highlight on the environmental efforts in our community. This is a FREE, indoor event.
Location: BPS Lied Activity Center, 2700 Arboretum Dr., Bellevue, NE.