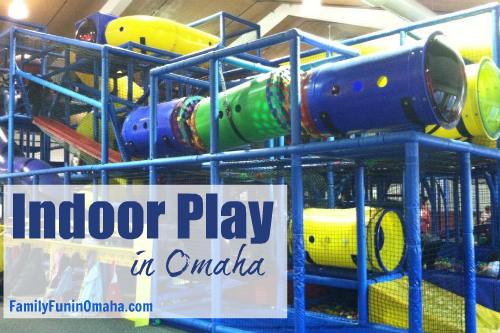 Discover many Indoor Play Centers in the Omaha Area that provide a great option for active play during cold and snowy weather or hot summer days with Trampolines, Bounce Houses, Warrior Obstacle Courses, Open Gym Time, Indoor Pools, and more! (Pictured: Mahoney State Park Activity Center.)
Businesses: To add or feature your listing, please email us with the details.
Join our growing community (12,000+) and keep updated on Family-Friendly EVENTS EACH WEEKEND plus more Omaha Fun and Sign up for our Free Email Newsletter!
Featured Indoor Activities
YMCA of Greater Omaha
Various Locations in the Omaha Area
Swim Lessons for 6 months+, Sports Leagues for ages 3+, Open Gym Time, Family Swim Time, Birthday Parties, Dance, Tumbling, Early Childhood Programs, and MORE!
Strategic Air Command & Aerospace Museum
28210 West Park Highway, Ashland, NE 68003
Experience The Children's Learning Center, where guests of all ages, especially children and families, can explore, learn, and make discoveries about science, technology, and physics of air and space travel.
More Information
Indoor Playgrounds in Omaha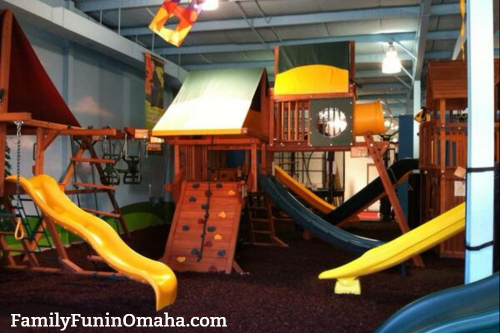 Backyard Playworld (pictured)
Eugene T. Mahoney State Park (pictured in main page image)
Oak View Mall Indoor Play Area
Westroads Mall Indoor Play Area
Bounce Houses in Omaha
Jumpin' Jax Bounce and Party Center
Indoor Trampoline Parks in Omaha
Sky Zone Indoor Trampoline Park (pictured)
Urban Air Adventure Park (See our review here!)
Indoor Pools and Waterparks in Omaha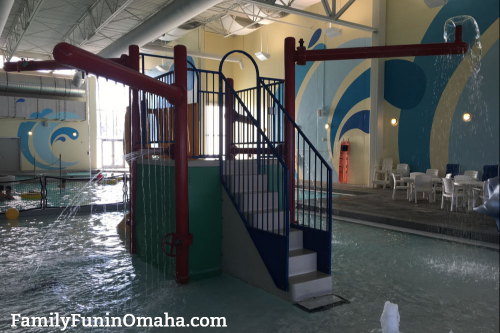 Family Recreation Pool at Omaha Kroc Center (Find Day Pass information here)
Indoor Warrior Obstacle Courses in Omaha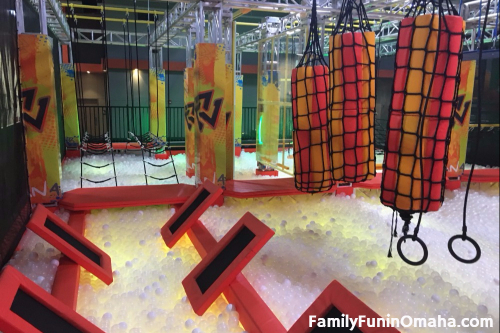 Urban Air Adventure Park (Pictured. See our review here!)
Open Gyms for Kids in Omaha
**Visit location's website for days/times for Open Gym. It is always a good idea to verify before visiting as schedules may change. 
Preschool Playtime at La Vista Community Center
Specialty Indoor Fun
Sempeck's Bowling & Entertainment
Indoor Museums and Creative and Educational Spaces for Kids
Aksarben Aquarium (Currently closed for renovations. Construction is scheduled for completion in the fall of 2018.)
KANEKO (Check website for current exhibition schedule.)
Omaha Zoo and Aquarium – Several indoor exhibits plus theater (Lozier Giant Screen Theater closed Monday, January 15 – Thursday, March 29 for renovations and re-open to the public on Friday March 30.)
Strategic Air Command and Aerospace Museum
Local Libraries
Sump Memorial Library in Papillion
Baright Public Library in Ralston
FREE Indoor Fun
Enjoy 10+ ideas of Free things to do indoors in Omaha, plus more ideas for $5 or less!
More Indoor Fun:
More Helpful Resources: