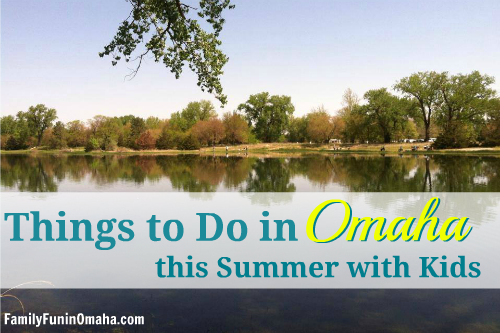 Summertime is FULL of things to do with kids in the Omaha Area! Enjoy an adventure-filled summer full of memories and experiences with this Omaha Summer Fun Guide!
 Keep updated on the latest Omaha fun and Sign up for our Free Email Newsletter!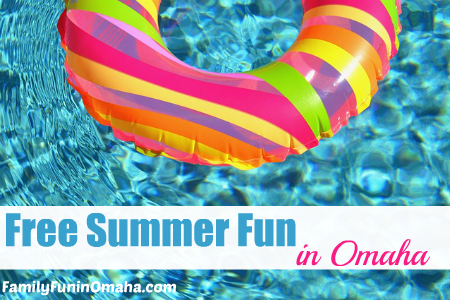 Discover Free Summer Activities in Omaha including movies, concerts, fishing events, spraygrounds, and more, and find this weekend's events in Weekend Fun!
1. (May 27th) – See helicopters land right in front you at Helicopter Day at The SAC Aerospace Museum.
2. (May 25 – 28) – Celebrate over Memorial Day Weekend at the Salute To Summer Festival in La Vista including a Parade, Hot Wheels races, community cookout, fireworks, concert, family pool party, and more.
3. (May 26 – 29) – Experience a week of FREE events at Loessfest, including KC and the Sunshine Band (Friday, May 26, 7 p.m.), Omaha Symphony, Fireworks and Movie in the Park – Star Wars: The Force Awakens (Sunday, May 28).
4. Venture on a hiking or walking trail in the Omaha area.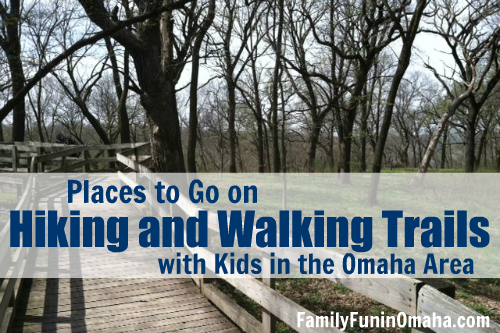 5. Play in the special Summer Exhibit Dinosaur Safari (May 27 – September 3) at the Omaha Children's Museum.
6. See Top Secret: License to Spy (May 20 – September 17) at The Durham Museum.
7. Watch a parade at a local Community Celebration.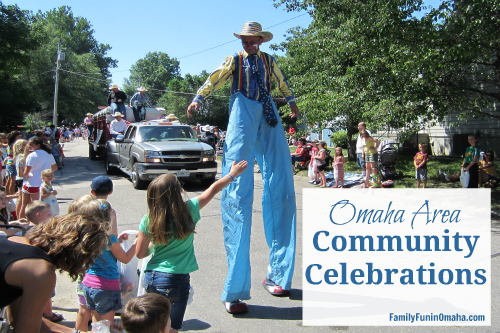 8. (May 26 – June 25, 2017) – See Beauty and The Beast at the Omaha Community Playhouse.
9. Enjoy the rides and waterpark at Fun-Plex, and save 25% off your visit in June for Family Fun in Omaha readers!
10. Bring the kids fishing at one of the Free Family Fishing Events.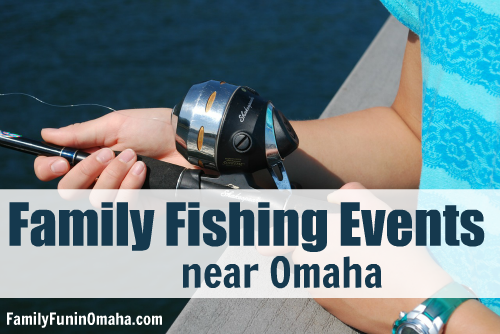 11. Explore the FREE ArtWorks interactive space at Joslyn Art Museum.
12. Go to a FREE Outdoor Movie at Loessfest, Sumtur Amphitheater, Midtown Crossing, Flix at the Chef in Elkhorn, Bayliss Park in Council Bluffs, or Camp Fontanelle.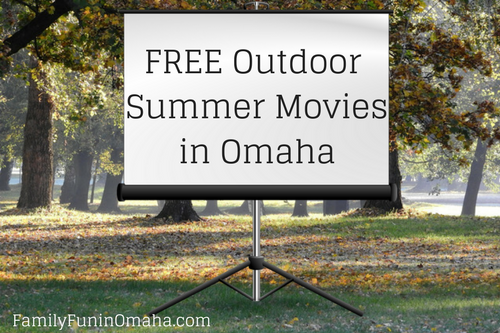 13. (June 10 – 11) – See the amazing sculptures at Sand in the City.
14. Go bowling with the Kids Bowl Free program.
15. Swim at many Pools or Waterparks in the Omaha Area.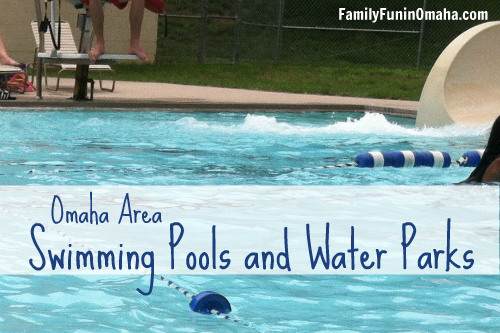 16. (June 2 – June 18, 2017) – See Peter Pan at the Rose Theater.
17. Walk around Heartland of America Park and see the beautiful fountain.
18. Splash in a Hydrant Party.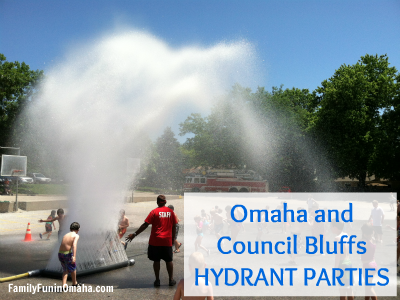 19. See a movie at the Drive-In Theater at Falconwood Park, including many family-friendly titles.
20. Register for a Free Program at Do Space including Littles Lab, Big Littles Lab, Junior Makers, and classes for adults.
21. Find 10+ Free Things to Do Indoors on those hot or rainy days.
22. Explore many parks and playgrounds including the Adventure Playground at Lake Zorinsky and Benson Park.
23. Slide down the slides at the Zorinsky Aquatic Center.
24. Splash in many of the 15+ Spraygrounds and Splash Parks! These are perfect for days when we have nothing else planned.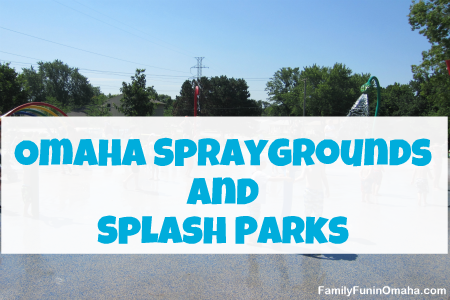 25. See the elephants at the African Grasslands Exhibit, splash in the Alaskan Adventure Spraypark, and see an IMAX show at the Omaha Zoo.
26. Collect several impressions in the Nebraska Great Park Pursuit.
27. Enjoy many of the FREE Summer Activities in Omaha.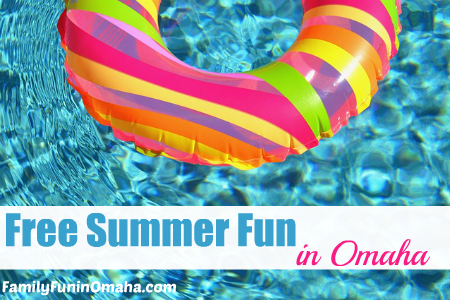 28. Go down the slides at Splash Station in Fremont.
29. Build at a Free Kids Workshop at Home Depot.
30. Participate in one of the Kids Clubs at Shadow Lake.
31. Watch the fireworks at many Fourth of July Events.
32. See a FREE or Cheap Indoor Movie at Regal Cinemas, Marcus Theaters, Libraries, or Alamo Drafthouse Cinema.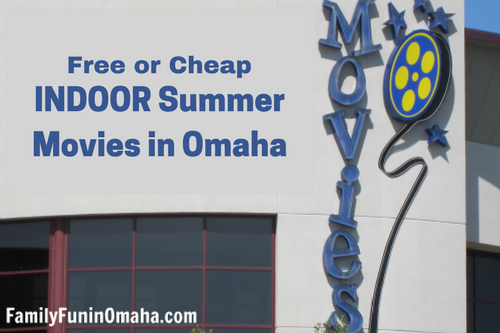 33. Join the Summer Reading Program at many Public Libraries, and participate in many of the fun events they have all Summer.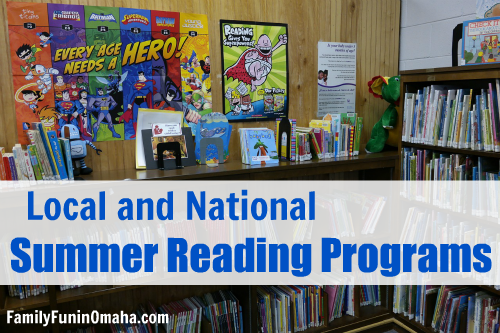 34. Play in the big indoor play area at Mahoney State Park.
35. Explore the Old Market and slide down the slides in Gene Leahy Mall.
36. Participate in one of the many Summer Camps.
37. Hike the waterfall trail at Platte River State Park.
38. Go Geocaching.
39. Visit a local Farmers Market.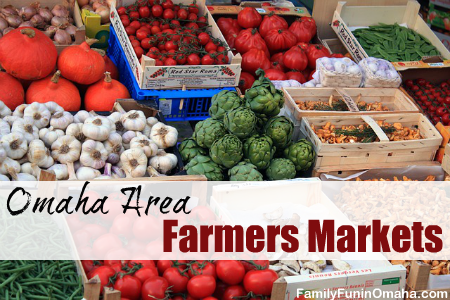 40. (June 16 –  27/28) – Participate in the CWS FanFest and watch a CWS game.
41. Drive through the Wildlife Safari Park and hike on some of the trails.
42. Participate in a Vacation Bible School.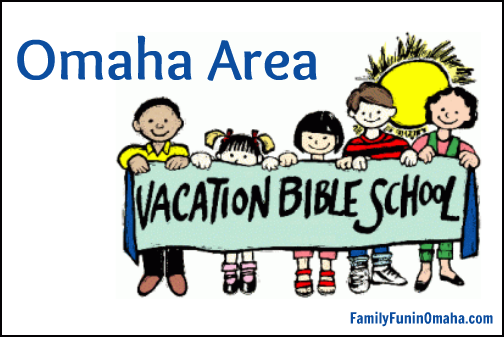 43. Participate in one of the many programs including Open Gym at Omaha Community Centers.
44. Attend a Free Summer Concert at Aksarben Village, Midtown Crossing, Shadow Lake, Village Pointe, Bridge Beats, or one of the many other locations.
45. (June 30) – Join the huge Bank of the West Concert followed by Fireworks at Memorial Park.
46. Cheer on the Omaha Storm Chasers.
47. Hike at Fontenelle Forest.
48. Take a Day Trip from Omaha to Brownville, Plattsmouth, Lincoln, and more.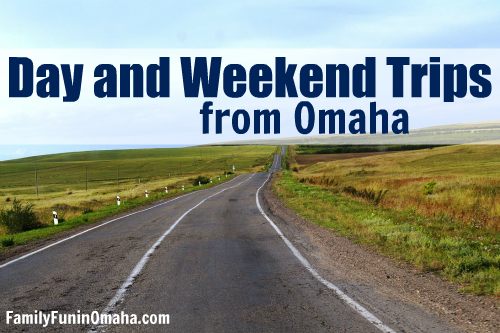 49. Visit the Aksarben Aquarium and explore Schramm Park.
50. Walk across the Bob Kerrey Pedestrian Bridge.
51. Save on fun at several local attractions with discounts.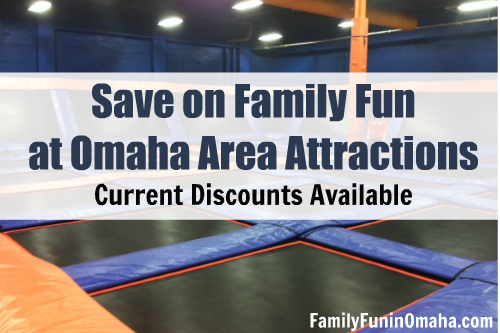 52. Make a craft at Michaels or Lakeshore Learning Store.
53. (July 15 – 16) – Visit 5 local attractions including Lauritzen Gardens and The Durham Museum during Railroad Days.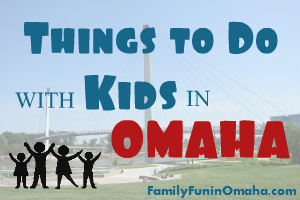 Find many more Things to Do with Kids in Omaha here or Top 10 Things to Do with Kids!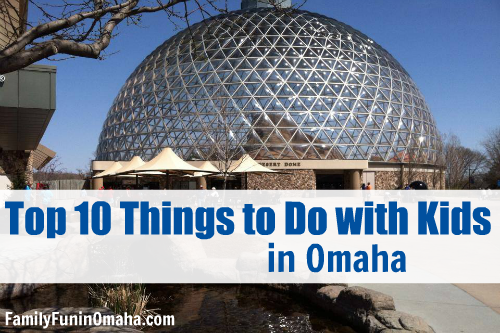 Have a wonderful summer!
It is always a good idea to verify the information with the business before visiting.
Other helpful resources: