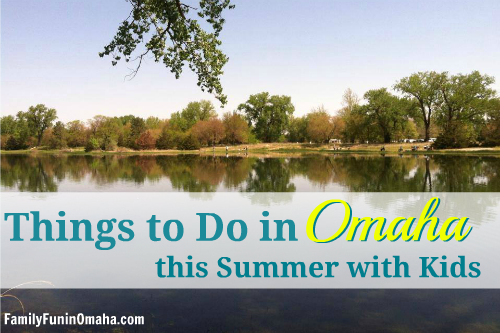 Summertime is FULL of things to do with kids in the Omaha Area! Enjoy an adventure-filled summer full of memories and experiences with this Omaha Summer Fun Guide!
Join our growing community and keep updated on Omaha family-friendly events and activities and Sign up for our Free Email Newsletter!
Find MORE FUN all Summer with these Omaha Summer Fun Guides!
Things to Do in the Omaha Area this Summer with Kids
1. Discover 10+ Things to Do over Memorial Day Weekend in Omaha including Salute to Summer Festival in La Vista, Take Aim at Summer at Platte River State Park, and much more!
2. See
How to Train Your Dragon (original movie)
at the
Mutual 1st Federal Outdoor Movie Night
– Friday, June 7 (7 – 10 p.m. Event opens at 7 p.m. Movie begins at dusk.)
3. Visit the SAC Museum and enjoy one of this Summer's Special Events including the Car Show, Apollo 11 Moon Landing 50th Anniversary Celebration, Makers Market, and Family Fun Carnival.
4. Venture on a hiking or walking trail in the Omaha area.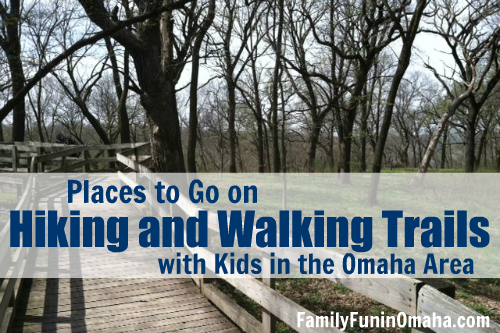 5. Play in the special Summer Exhibit Enchanted Kingdom (May 25 – September 1) at the Omaha Children's Museum.
6. See Tyrannosaurs: Meet the Family (Through July 29) at The Durham Museum, and visit for $5 after 5 p.m. on Tuesdays all Summer 2019!
7. Watch a parade at a local Community Celebration.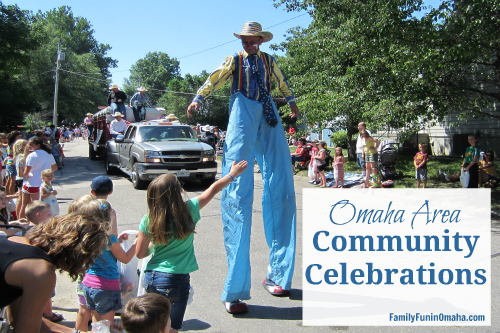 8. Experience the Rockin' Rapids and enjoy the rides and waterpark
at Fun-Plex
.
DISCOUNT OFFER
: 
Save 25% off day tickets online until June 7th with Code FFIOSUMMER
for Family Fun in Omaha readers! Online Sales only.
9. Try to Go Ape Treetop Adventure Course at Mahoney State Park!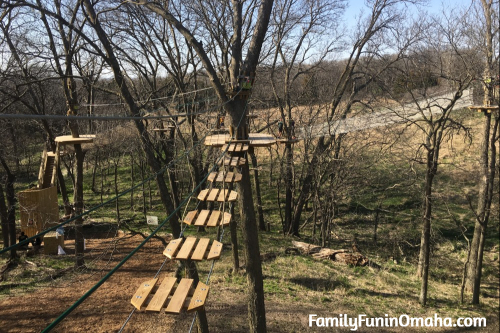 10. Bring the kids fishing at one of the Free Community Fishing Events.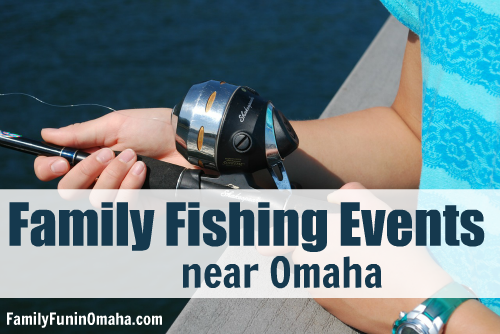 11. Explore the FREE ArtWorks interactive space at Joslyn Art Museum.
12. Go to a FREE Outdoor Movie at Sumtur Amphitheater, Midtown Crossing, Flix at the Chef in Elkhorn, Bayliss Park in Council Bluffs, and more.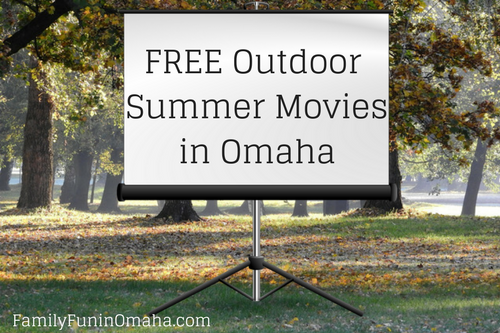 13. Go bowling with the Kids Bowl Free program.
14. Go on a scavenger hunt across Nebraska (including several stops in the Omaha Area) and particpate in the FREE Nebraska Passport program.
15. Swim at many Pools or Waterparks in the Omaha Area.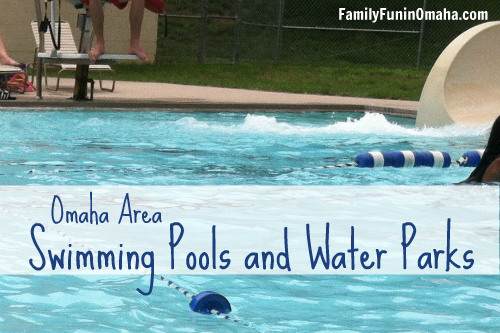 16. (June 7-30, 2019) – See Matilda at the Rose Theater.
17. Walk around Heartland of America Park and see the beautiful fountain.
18. Splash in a Hydrant Party.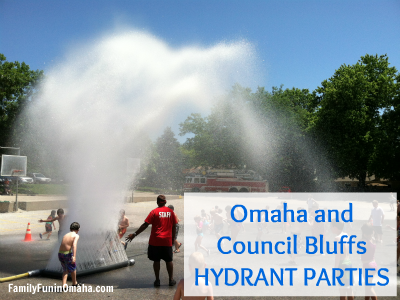 19. Play a game of Mini Golf at a variety of indoor and outdoor locations.
20. Register for a Free Program at Do Space including Littles Lab, Big Littles Lab, Junior Makers, and classes for adults.
21. Find 10+ Free Things to Do Indoors on those hot or rainy days.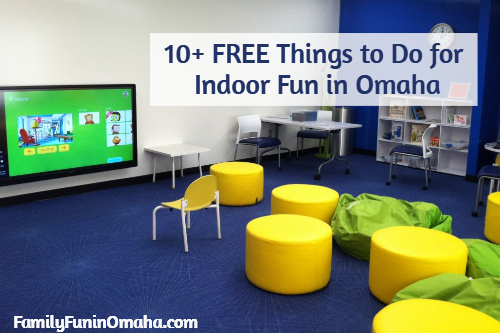 22. Explore many parks and playgrounds including Benson Park and the Dream Playground at Lake Manawa State Park.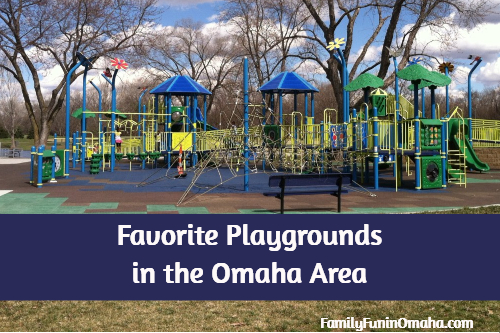 23. Slide down the slides at the Zorinsky Aquatic Center.
24. Splash in many of the 20+ Spraygrounds and Splash Parks! These are perfect for days when we have nothing else planned.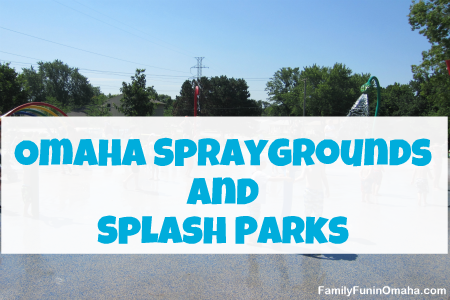 25. Play in the Children's Adventure Trails, see the elephants at the African Grasslands Exhibit, splash in the Alaskan Adventure Spraypark, and see an IMAX show at the Omaha Zoo.
26. Collect several impressions in the Nebraska Great Park Pursuit.
27. Enjoy many of the FREE Summer Activities in Omaha.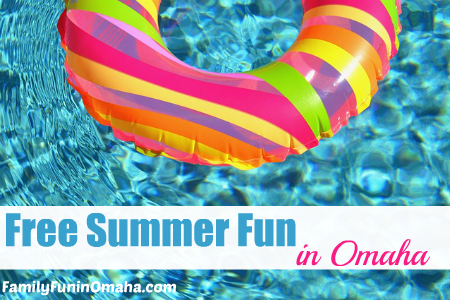 28. Go down the slides at Splash Station in Fremont.
29. Build at a Free Kids Workshop at Home Depot.
30. Participate in one of the Kids Clubs at various locations around Omaha.
31. Watch the fireworks at many Fourth of July Events.
32. See a FREE or Cheap Indoor Movie at Regal Cinemas, Marcus Theaters, Libraries, or AMC Westroads.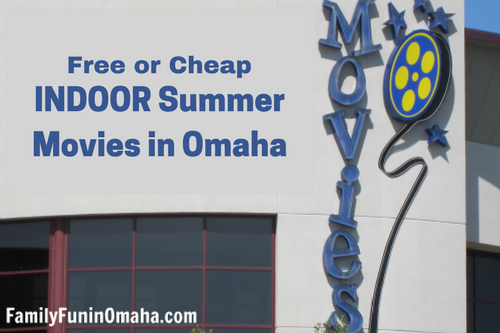 33. Join the Summer Reading Program at many Public Libraries, and participate in many of the fun events they have all Summer.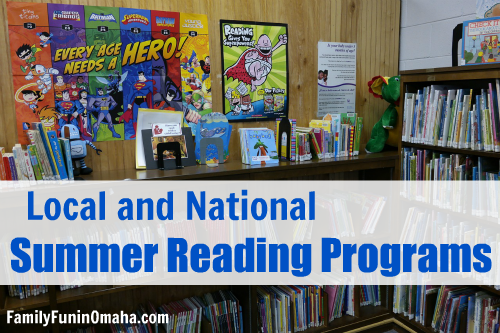 34. Play in the big indoor play area and climbing wall at Mahoney State Park.
35. Stroll through Lauritzen Gardens and see the unique model train exhibit. Plus, members of Omaha, Council Bluffs, and Bellevue Public Libraries can check out passes to Lauritzen Gardens!
36. Participate in one of the many Summer Camps.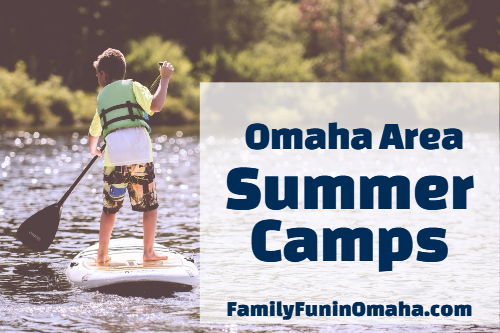 37. Hike the waterfall trail at Platte River State Park.
38. Go Geocaching.
39. Visit a local Farmers Market.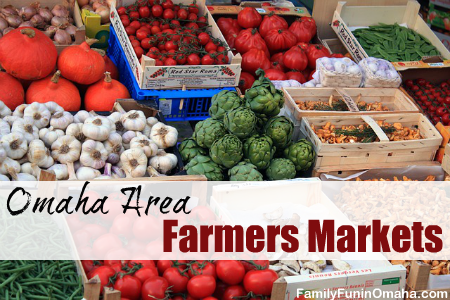 40. (June 14 – 25/26) – Participate in the CWS FanFest and watch a CWS game.
41. Drive through the Wildlife Safari Park and hike on some of the trails.
42. Participate in a Vacation Bible School.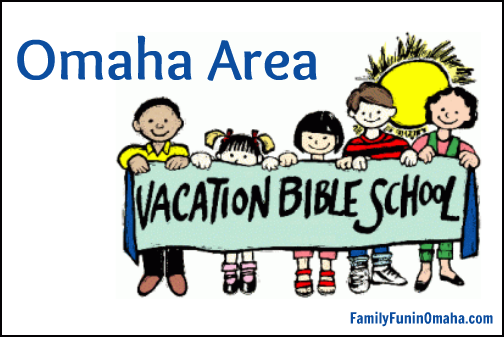 43. Participate in one of the many programs including Open Gym at Omaha Community Centers.
44. Attend a Free Summer Concert at Aksarben Village, Midtown Crossing, Shadow Lake, Village Pointe, Bridge Beats, or one of the many other locations.
45. (Friday, June 28) – Join the huge City of Omaha Celebrates America Concert & Fireworks at Memorial Park.
46. Explore many of the FREE Things to Do with Kids in Omaha.
47. Hike at Fontenelle Forest. Plus, members of Omaha, Council Bluffs, and Bellevue Public Libraries can check out passes to Fontenelle Forest!
48. Take a Day Trip from Omaha to Brownville, Plattsmouth, Lincoln, and more.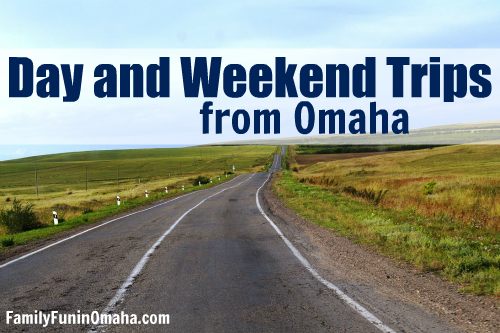 49. Explore Hitchcock Nature Center.
50. Walk across the Bob Kerrey Pedestrian Bridge.
51. Save on fun at several local attractions with discounts.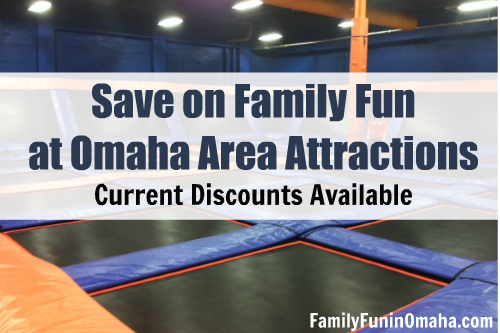 52. Make a craft at Michaels or Lakeshore Learning Store.
53. (July 13 – 14) – Visit 5 local attractions including Lauritzen Gardens and The Durham Museum during Railroad Days.
54. Discover many Indoor Play Centers in the Omaha Area that provide a great option for active play during rainy or hot summer days with Trampolines, Bounce Houses, Warrior Obstacle Courses, Open Gym Time, Indoor Pools, and more!
55. Try a new place for Ice Cream or Shaved Ice!
56. Challenge your kids in a game of FootGolf at these locations in Omaha!
57. Rent a Kayak or Stand Up Paddleboard for a fun day out on the water.
58. Join in the Great Gnome Escape Scavenger Hunt at Lauritzen Gardens!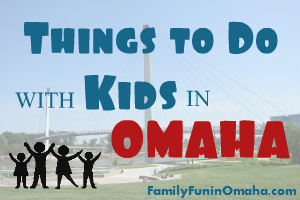 Find many more Things to Do with Kids in Omaha here or Top 10 Things to Do with Kids!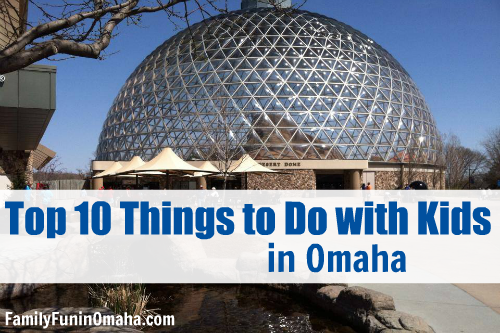 Have a wonderful summer!
It is always a good idea to verify the information with the business before visiting.
Other helpful resources: