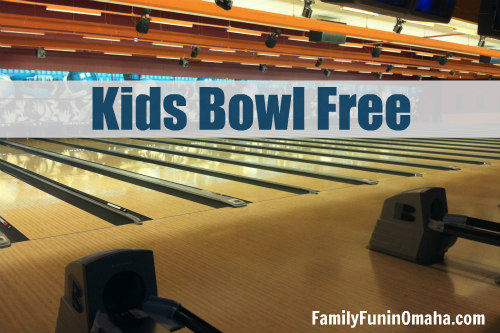 Disclosure: This post contains Amazon affiliate links. All opinions are mine.
Kids Bowl Free is a nationwide program that provides kids with two free games every day all summer!
Shoe rental charges may apply. Some bowling centers offer a summer shoe rental pass – check local bowling center for details.
You can also purchase your own (Amazon affiliate) Bowling Shoes
 to use each year!
Join our growing community and keep updated on Omaha family-friendly events and activities and Sign up for our Free Email Newsletter!
How Kids Bowl FREE Works
Step 2 – Complete the registration form.
Step 3 – Each week, login to your account and print your weekly free bowling coupons. Note: You can also have your coupons emailed to you each week
Dates and Times:
Each bowling center has their specific dates and times posted in the right column on their registration page, along with information for shoe rental and age limits.  Some programs begin as early as the beginning of May! 
Family Pass:
Parents have the option to purchase a family pass, so they can bowl with their kids, too. This is a perfect way to be active and have fun with your kids and build fun memories together!
Participating Kids Bowl Free Locations Near Omaha
Elkhorn – The Mark
20902 Cumberland Dr., Elkhorn, NE, 68135
(402) 289-4614
Offutt AFB – Peacekeeper Lanes
106 Peacekeeper Dr., Bldg. 301-D, Offutt AFB, NE 68113
(402) 294-2514
Omaha – Maplewood Lanes
3030 N. 101st St., Omaha, NE 68134
(402) 572-9393
Omaha – Mockingbird Lanes
4870 S. 96th St., Omaha, NE 68127
(402) 339-8858
Omaha – West Lanes
151 N. 72nd St., Omaha, NE 68114
(402) 556-3344
Omaha – Western Bowl
4725 S. 131st St., Omaha, NE 68137
(402) 895-3808
Papillion – Papio Bowl
204 E. Lincoln St., Papillion, NE 68046
(402) 339-3266
Council Bluffs – Thunder Bowl
1900 Madison Ave., Council Bluffs, IA 51503
(712) 328-2374
See Also: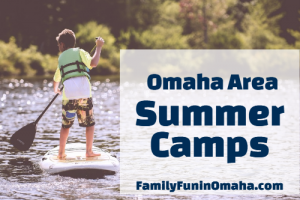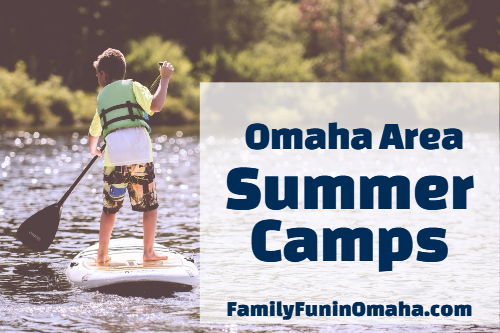 Disclosure: Family Fun in Omaha, LLC is a participant in the Amazon Services LLC Associates Program, an affiliate advertising program designed to provide a means for us to earn fees by linking to Amazon.com and affiliated sites.