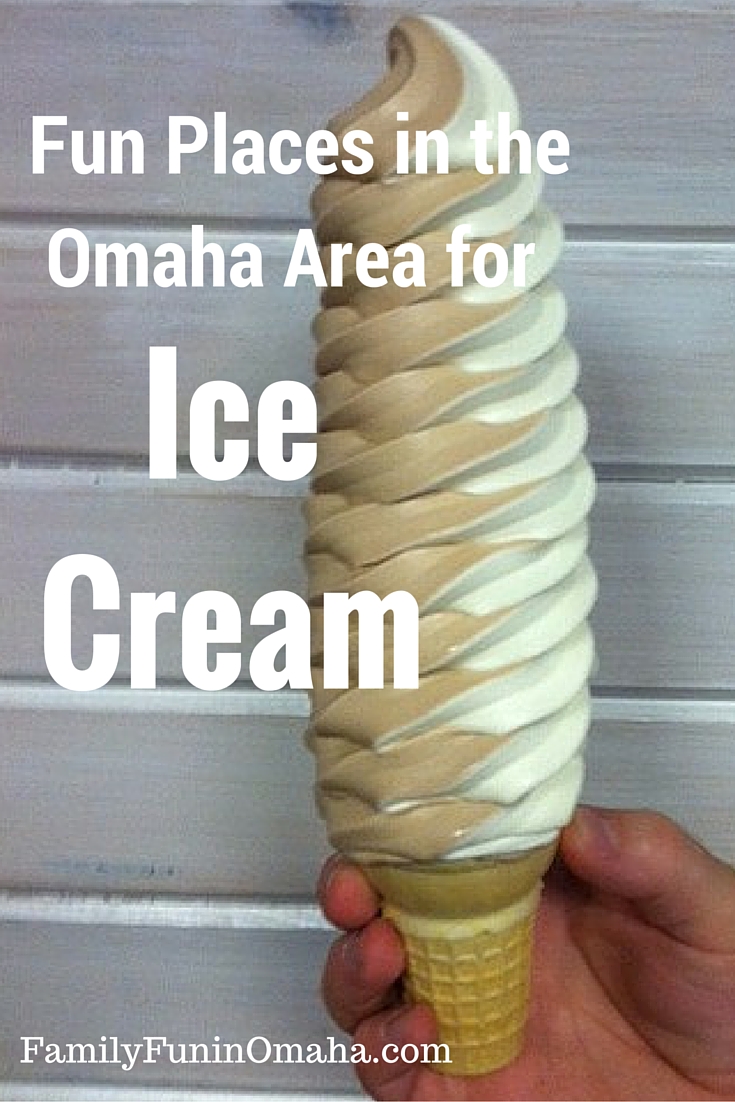 We LOVE Ice Cream and especially enjoy trying new places in Omaha! Enjoy these 6 Fun Places to try a sweet treat, with helpful tips for visiting each one!
Join our growing community and keep updated on Omaha family-friendly events and activities and Sign up for our Free Email Newsletter!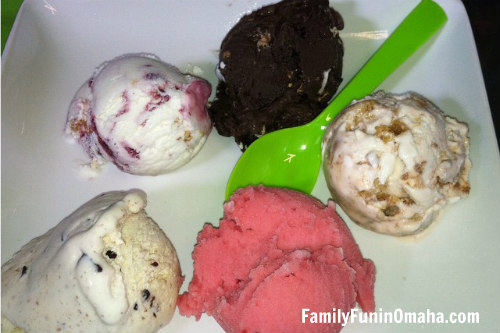 Location: 5001 Underwood Ave., Omaha, NE
The one and only shop in the entire country is right in the heart of Dundee! Specializing in personalized ice cream, with unique flavors for CWS teams, special events, and often along with special exhibits at area attractions.
Tip: $2 Tuesdays – $2 single scoops every Tuesday!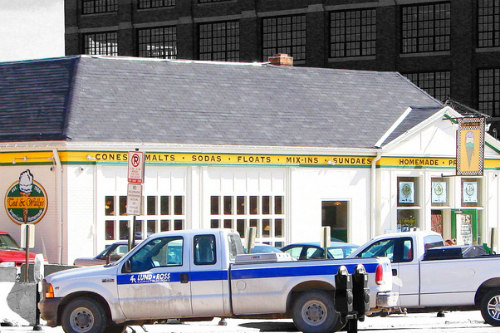 CC Flickr James Filipi
Locations: 1120 Jackson St. and 6023 Maple St., Omaha
Ted & Wally's is a local favorite for homemade ice cream, and a popular stop when visiting the Old Market – often with the line out the door! Flavors change daily, with a variety of unique mixtures!
Tip: Try the Sampler, which gives you a choice of 4 flavors. Perfect for sharing with kids!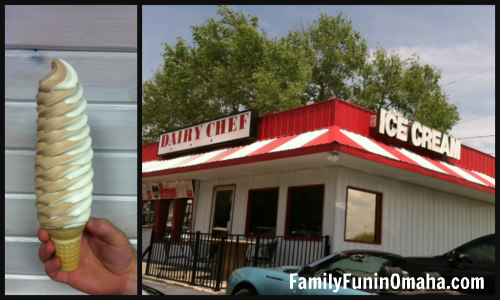 Location: 3223 North 204th Street, Elkhorn, NE
The Dairy Chef in Elkhorn offers malts, shakes, cones, and a variety of food options. Indoor and outdoor seating. Closed on Mondays.
Tip: Try the TOWER Ice Cream Cone (pictured)!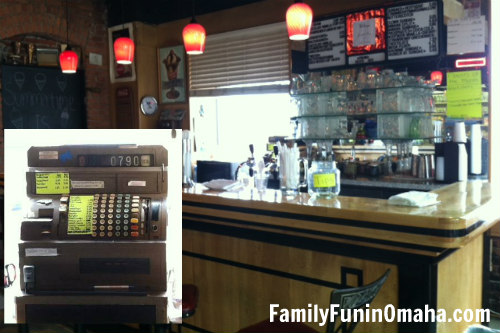 Location: 205 Main St. Springfield, Nebraska
Visit the Soda Fountain inside of Springfield Drug, with an antique cash register that they still use! Closed on Sundays.
Tip: Great stop after splashing in the sprayground a few blocks away.
Location: 79th & Dodge
Home of the Loose Meat Sandwich, delicious ice cream is also served (Their 1953 recipes and menu were the same as what is served in the restaurant today!)  Kids enjoy sitting at the counter surrounded by many antiques.
Tip: Half Price BeeGees Monday – Friday, 4 – 6 p.m. (Dine in only). Perfect for dinner before your ice cream! (As specials can change at any time, it is always a good idea to verify before visiting.)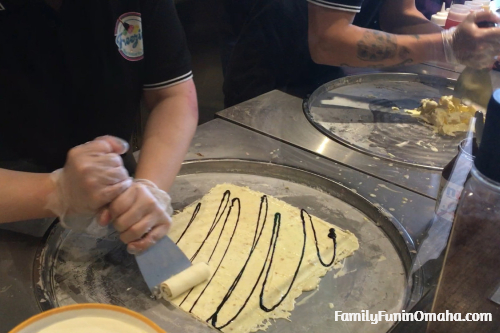 Location: 1918 S 67th St. Aksarben Village, Omaha
At this newly opened Ice Cream Shop in Aksarben Village, expect long lines, but it is worth the wait.
Tip: Be sure to watch how they make this unique ice cream!
Reader's Favorite Ice Cream Places in Omaha
Thank you to everyone who shared their favorite ice cream place. These will be next on our list to try!
Location: 2853 North Broadway, Council Bluffs, Iowa
Location: 3921 Farnam Street, Blackstone District, Omaha, NE
Location: 111 Main St, Louisville, NE
Location: 5914 Center Street, Omaha, NE
Locations: 8608 N. 30th St., 7130 N. 102 Circle, and 1317 S. 204 St., Elkhorn.
Find more delicious treats: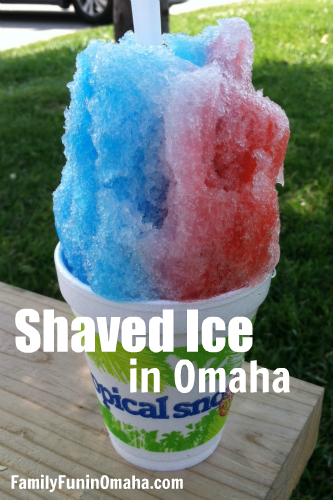 More Fun in Omaha: