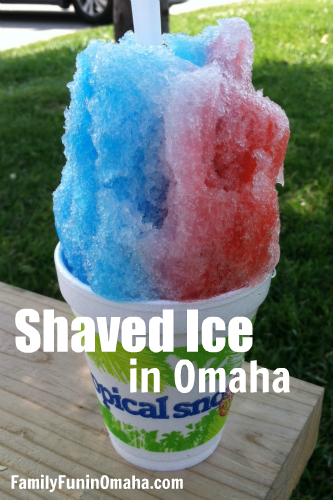 One of our favorite Summertime treats is Shaved Ice! We love trying new flavors, and coming up with colorful creations.
 Keep updated on the latest Omaha fun and Sign up for our Free Email Newsletter!
Find delicious Shaved Ice at these locations in Omaha:
(pictured above)
Location: Food Truck at 168th & Blondo in Family Video's Parking Lot
Tip: For the kids, we ask for a small in a medium cup. Prices start at $2.75.
Location: Find Summer 2017 Neighborhood Schedule here. *Subject to change due to weather or other bookings.
Location: 11th and Farnam. Sells authentic New Orleans style sno-balls Thursday – Sunday from 1 – 8 p.m.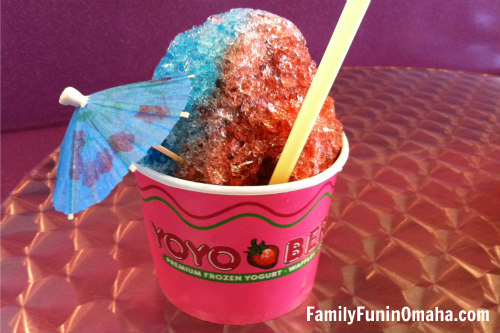 Location: 6610 S 168th St, Omaha, NE (168th & Harrison)
Tip: Follow their Facebook page for fun promotional offers.
More Fun in Omaha: