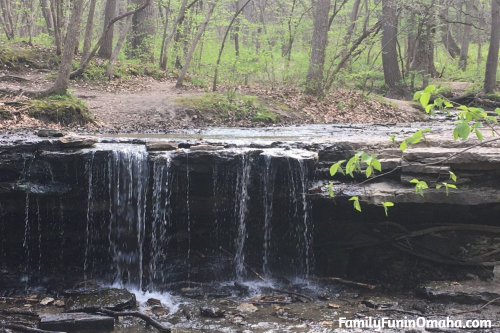 The Waterfall Trail at Platte River State Park is one of our favorite trails in the Omaha area!
This picturesque trail offers visitors a pleasant walk through the trees, relaxing waterfall, and a path along a stream full of rocks to jump across.
IMPORTANT NOTE: Please make sure you are following recommended social distancing practices while you are out.
See more of the Best Hiking Trails with Kids here!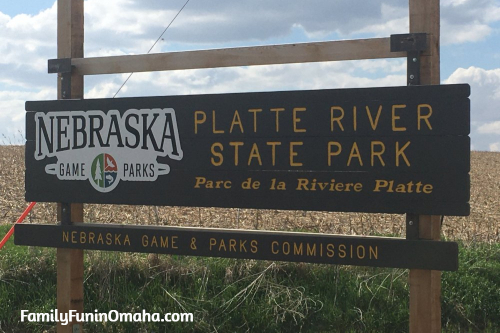 Platte River State Park is located between Omaha and Lincoln on Highway 66. In addition to the trails, families will also love the spray park, observation towers, and lake. Visitors will need a daily or annual park permit.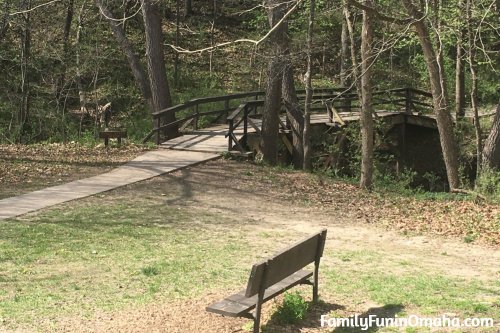 The entrance to the Waterfall Trail is just to the left of the main entrance within the park. There is a small parking lot, with restrooms near the lot.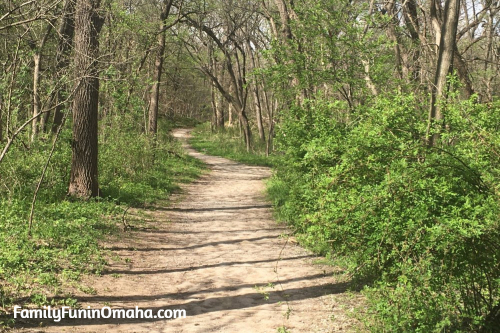 Families will love the picturesque trail through the trees that winds around along a stream. Listen to the trickling water, croaking frogs, and trees blowing in the wind, and keep your eyes out for deer nestled in the forest!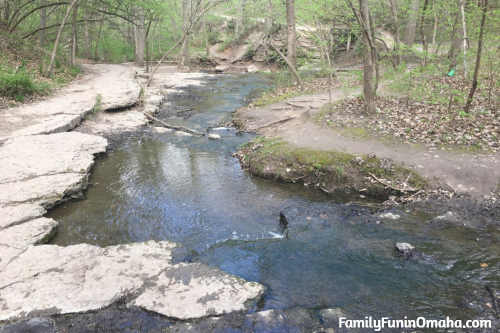 The small waterfall provides a relaxing and peaceful setting.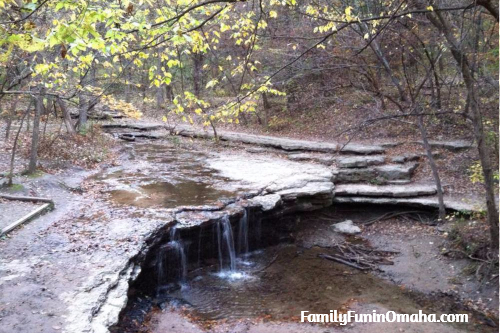 The waterfall changes with each season, as noticed from this picture on a recent Fall visit!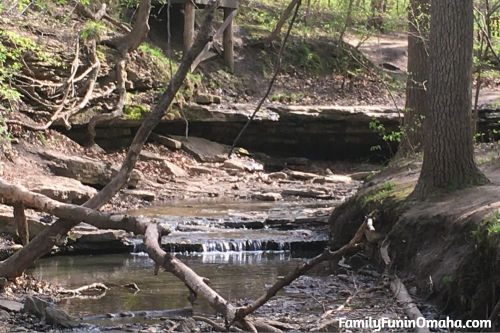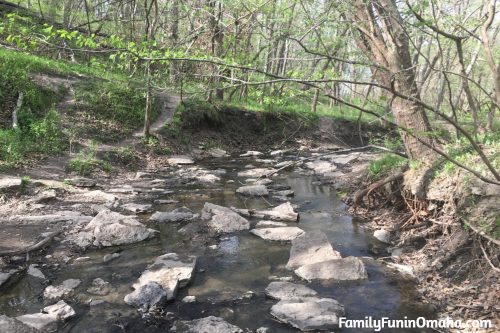 Continue on past the main waterfall, and enjoy tiny waterfalls along the way, as well as many rocks that kids will love to hop across.
Continue on with a variety of trails to venture through the trees!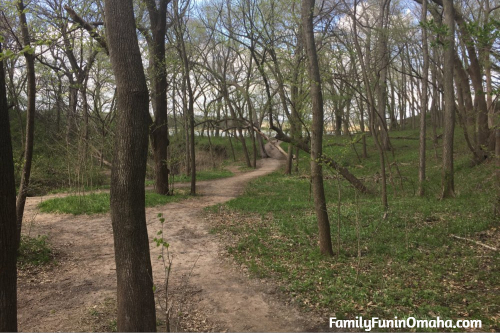 See the Platte River in the distance!
Visitors can make this a quick visit to the waterfall and back, or spend a little more time splashing in the creek, or continuing on through other trails in Platte River State Park!
See more of the Best Hiking Trails with Kids here!
PIN IT