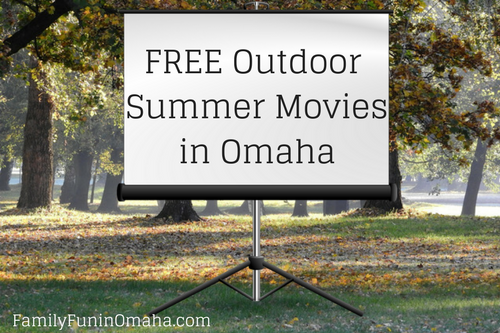 Find many Free Outdoor movies under the stars, Kids Film Series, and more all Summer in the Omaha Area! These movies usually fill up quickly so arrive early to get a seat!
Find more FREE Summer Fun in Omaha here!
 Keep updated on the latest Omaha fun and Sign up for our Free Email Newsletter!
Movie Nights at Camp Fontanelle – Fridays, May 19 – October 27, 2017 (every 2 weeks); Free Will Donation
Bring a lawn chair and/or blanket, bug spray, and campfire fare and enjoy an outdoor movie.
Zip lines will be open for 1 hour prior to the start time of each movie. Minors must have a waiver filled out by an adult guardian. Cost: $10/person for two 350 ft. rides.
No movies will be shown if the weather is rainy. Due to copyright issues, titles may not be shared publicly but can be received by emailing  tmeyer@greatplainsumc.org.
Date and Approximate Start Time:

May 19 – 9:10 p.m.
June 2 – 9:25 p.m.
June 16 – 9:25 p.m.
June 30 – 9:25 p.m.
July 14 – 9:15 p.m.
July 28 – 8:55 p.m.
August 11 – 8:35 p.m.
August 25 – 8:10 p.m.
October 20-21 – 6:45 p.m.
October 27 – 6:45 p.m.
Loessfest 2017 includes concerts, fireworks, movies, and more!
The amazing line up of events for Loessfest is all free and open to the public.

Sunday, May 28: After the Omaha Symphony concert and gigantic fireworks display, stick around for Movie in the Park, featuring Star Wars: The Force Awakens (PG)
Be sure to confirm dates and times as they are subject to change.
Enjoy free family movies under the stars. All movies are scheduled around ticketed events and dates may change.

May 26, 2017 – 9:00 p.m.: Moana
June 2, 2017 – 9:00 p.m.: The Jungle Book (2016)
June 10, 2017 – 9:00 p.m.: Kids 4 Kids Presents Lilo and Stitch (Donations welcome for Child Saving Institute)
June 14, 2017 – Dusk Rogue One A Star Wars Story
June 30, 2017 – 9:15 p.m.: Pete's Dragon (2016)
July 28, 2017 – 9:15 p.m.: The LEGO Batman Movie
August 4, 2017 – 9:15 p.m.: The Secret Life of Pets
August 11, 2017 – 9:00 p.m.: Finding Dory
Turner Park opens for seating at 5 p.m. Free Parking.

June 5: Moana (PG)
June 12: Star Wars: The Force Awakens (PG-13)
June 19: Film Streams Week: The Wiz (G)
June 26: Angels in the Outfield (PG)
July 3: La La Land (PG-13)
July 10: Captain America: Civil War (PG-13)
July 17: Student Choice Week (UNO will host online voting.)
July 24: Casablanca (PG)
July 31: Finding Dory (PG)
La Vista Concerts & Movies – Fridays, June 9, July 7, & August 11, 2017; 7 p.m.; FREE
Held at the La Vista Public Library, 9110 Giles Rd.

Friday, June 9: Silas Creek Band followed by Moana (PG), 7 p.m.
Friday, July 7: John Denver and Johnny Cash Tributes followed by Rogue One (PG), 7 p.m.
Friday, August 11: Blue House followed by Sing (PG), 7 p.m.
Flix at the Chef – Saturdays, June 10, July 8, August 12, & September 9, 2017; FREE
Free Outdoor Movies behind the Dairy Chef in Elkhorn (611 Gateway Rd., Elkhorn, NE).
Movies start at dusk. Bring blankets or chairs to sit on. Free popcorn provided.
You may bring your own food and beverages. Alcohol, tents, tarps, stakes, and open flames are not allowed. Food, drinks, and ice cream also for sale at Dairy Chef.

Saturday, June 10: Finding Dory
Saturday, July 8: The Secret Life of Pets
Saturday, August 12: Trolls
Saturday, September 9: The LEGO Batman Movie
Movies will be shown every Friday night after dusk (around 9 pm) in June through August 4th at Bayliss Park.
See FREE or Cheap Indoor Movies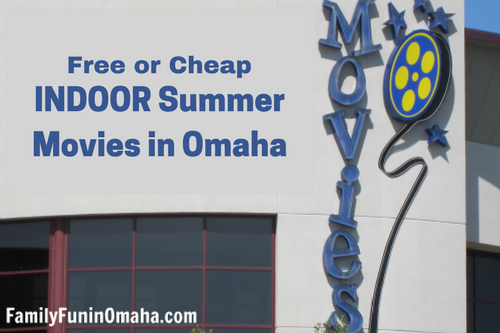 See more FREE Summer Fun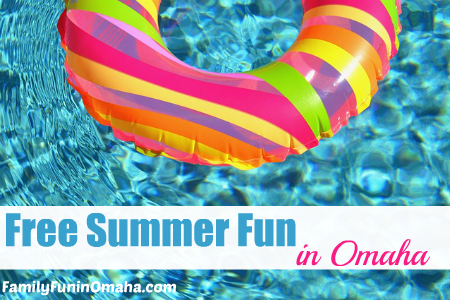 Drive-In Movies – Not Free, but Fun!
All movies start at dusk with the gates opening 2 hours prior. Times will be posted on each individual film. Drive In and Park and Walk Passes available.
Other helpful resources: