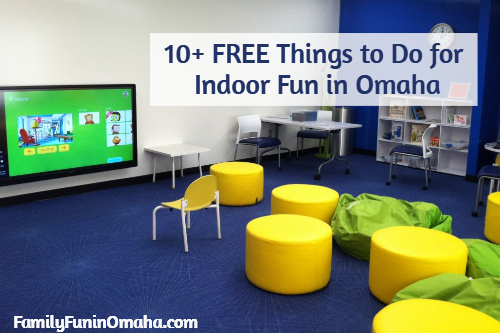 You had a fun day planned full of outdoor activities and then it rained, or was too windy or cold or hot to be outside for very long. Luckily, Omaha is full of family-friendly fun both indoors and outdoors!
Join our growing community and keep updated on Omaha family-friendly events and activities and Sign up for our Free Email Newsletter!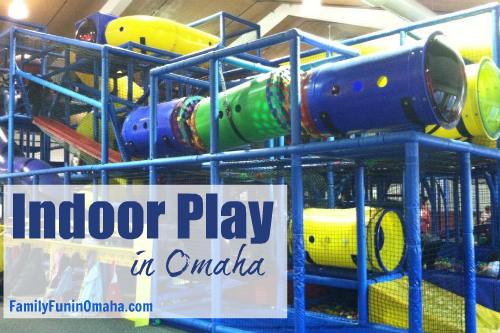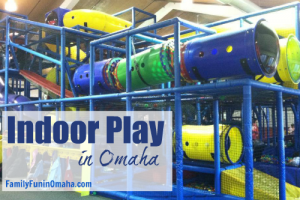 Find more fun in our
Indoor Playgrounds and Activities Guide
!
PLEASE NOTE: As things continue to change during this time, it is always a good idea to verify details before visiting.
10+ FREE Things to Do Indoors in Omaha:
1. Explore the ArtWorks interactive space at Joslyn Art Museum. We recently visited for the first time and the kids loved all of the creative activities! While at the Museum, check out an Art Pack, a theme-based backpack to use as you explore the Museum galleries. (Closed Mondays and major holidays.) NOTE: Art Packs are unavailable at this time.
2. Visit KANEKO where they often have exhibitions kids will enjoy. See their current programs here. Location: 1111 Jones St., Omaha, NE.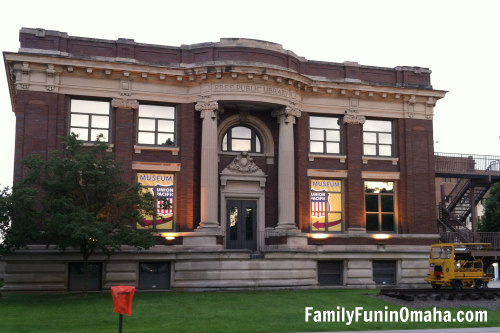 3. Explore the
Union Pacific Railroad Museum
. (See website for hours.) Location: 200 Pearl St., Council Bluffs, IA.
NOTE: The museum is now open to the public on Fridays and Saturdays from 12-6 p.m. and it's still free to visit, but you must register online at least 1 hour before your visit and wear a face mask in the building.
4. Visit Boys Town including the Hall of History, Dowd Chapel, Father Flanagan House, and Leon Myers Stamp Center, and see the world's largest ball of stamps. (There is a suggested donation of $3 per person for guided tours.) A virtual tour of the Hall of History is also available.
5. Climb in the Indoor Children's Play Areas at Oak View Mall and Westroads Mall.
6. See huge exhibits of 'stuffed' animals at Bass Pro Shop or Cabela's.
7. Visit your Local Library for storytimes, special events, or check out some books together. Join the Summer Reading Program and participate in many of the special activities!
8. Visit the Do Space Technology Center and take a free class, including Littles Lab for ages 2-5. View and sign up for upcoming events here. Membership cards are free and are required for entry into Do Space classes and programs, so please bring your Do Space card with you to class. Location: 7205 Dodge St., Omaha, NE.
9. Discover Free Kids Programs in Omaha including crafts, building activities, storytimes, Kids Clubs, and more!
10. During the SUMMER, participate in the Nebraska Passport Program. Pick up your booklet and collect stamps at any one of 70 stops around Nebraska – many are in the Omaha area for a chance to win prizes.
For $5 or less:
Visit an Omaha Community Center for open gym time with your little ones for as little as $1/adult, and special events throughout the year.
Play in the big indoor play area at Mahoney State Park. (Admission charge. Daily or Annual Park Entry Permit required.)
Find more fun here: