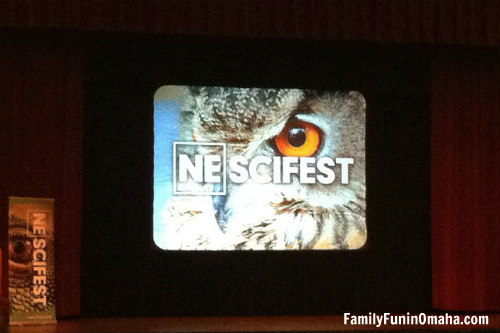 The Nebraska Science Festival is a multi-day celebration designed to make science fun for kids and adults alike. Enjoy a wide variety of events for all ages, including many with FREE or discounted admission!
Join our growing community and keep updated on Omaha family-friendly events and activities and Sign up for our Free Email Newsletter!
The 2021 Science Festival will be held April 1 – 30, 2021. Check out the schedule of events for talks and workshops offered throughout the month.
It is always a good idea to verify the event information as details may change.
Highlights of the 2021 NE Scifest Include:
NE SciFest is challenging everyone in Nebraska to show their love of science, art, writing, and trivia.
Ask a Scientist Victoria Crystal will be interviewing Dr. Bill Sullivan, professor of Pharmacology, Toxicology, Microbiology & Immunology at Indiana University School of Medicine. He is also the author of the book "Pleased to Meet Me," which describes how genes, epigenetics, psychology, and the microbiome conspire to shape our personality and behavior.
Join The Durham Museum via Zoom for a tour of their current traveling exhibition, GUITAR: The Instrument That Rocked The World, featuring special guest HP Newquist from The National GUITAR Museum. Newquist will talk about the creation of the electric guitar, using instruments from the collection to show how music changed from acoustic to electric—and from quiet to loud.
There is no cost to attend this virtual presentation, but registration is required. Once you have registered, you will be emailed a link to access the program.
4. Wildlife Wednesdays: Insects – April 14 (9:30 – 11 a.m. & 1 – 2:30 p.m.), $5/member child, $15/non-member child [REGISTER]
A structured learning environment for children ages 3-5 accompanied by an adult, each session includes a storytime, take-home craft, and opportunity to meet a critter along with other fun activities.
Location: Fontenelle Forest, 1111 Bellevue Blvd. N, Bellevue, NE.
Matt will join in live on the festival Facebook page on April 15 at 10am to answer all your science and weather questions.
Special S.T.E.A.M. cart presentations, make-your-own slime at the slime bar, DIY science kits, learn to make paper dragons and how to design a rocket ship, meet Ms. Frizzle herself, and more!
Location: 500 S. 20th St., Omaha, NE.
Exciting activities include: (Some require advanced registration as space is limited.)

NE SciFest: Library Edition
Online Live Science Storytime
Into the Woods: City Nature Challenge
8. Family Adventure Day at Camp Wa-Kon-Da – April 17 (1 p.m. – 4 p.m.), Registration required, pricing varies. [REGISTER]
Brief Archery 101 course followed by a family-friendly competition, then explore the Forest on a guided snow hike at Camp Wa-Kon-Da, and learn the rich history of Fontenelle Forest and some basic hiking and survival tips.
Location: 402 Forest Dr., Bellevue, NE.
Find many more fun activities during the Nebraska Science Festival here!
Find more April Fun: