Looking for fun this March?
Enjoy the best family-friendly events this March in Omaha!
(Image provided by Fantastical Folklore at Lauritzen Gardens)
Join our growing community and keep updated on Family-Friendly EVENTS EACH WEEKEND plus more Omaha Fun and Sign up for our Free Email Newsletter!
Best March Events in Omaha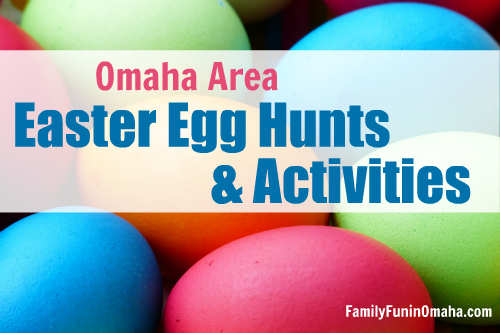 Choose from many Easter Egg Hunts and Activities, including several Drive-Thru and To-Go Experiences!
This enchanting exhibit, set in the garden's plant kingdom, brings to life the legends and lore from around the globe and celebrates the links between the natural and mythical worlds.
Location: Lauritzen Gardens, 100 Bancroft St., Omaha, NE.
Bring the whole family to an evening of swimming.
Location: 10242 Mockingbird Dr., Omaha, NE.
Maple Tree Tap – March 6 (11 a.m. – 4 p.m.), $3/person (age 4 and up) [PRE-REGISTRATION REQUIRED]
Pre-Registration Required. Space in this program is limited. Online pre-registration is required & walk-in participants will not be admitted.
This event will begin at 11:00 a.m. & attendees must arrive no later than 3:00 p.m. to participate. Upon arrival attendees will proceed through a variety of stations exploring different aspects of the syrup making process from the tapping to the bottling & everything in between. Please allow 45 minutes to 1 hour to make your way through all of our event stations.
Location: Botna Bend Park, 42926 Mahogany Rd., Hancock, IA 51536. (approx. 50 minutes northeast of Omaha, NE.)
Gnome Hunt at Arbor Day Farm, Nebraska City – March 6-14th [CLOSED MONDAYS], Adults $13, Children (3–12) $11, [PURCHASE TICKETS IN ADVANCE]
Look high and low to find gnomes and discover their hiding places using a set of clues as you journey throughout the Tree Adventure.
Note: Admittance to the Tree Adventure is currently by reservation only.
Location: Arbor Day Farm Tree Adventure, 2611 Arbor Ave., Nebraska City, NE. (about 1 hour South of Omaha)
Themed activities throughout the museum, including Mr. Mint's Candy-Mobiles, Sweet Tooth Science Shows at the roving STEAM Cart, and Skittles Painting. Candyland characters will visit the museum each day for meet & greets. As you exit, each child will receive a goody bag of sweets to take home.
Location: Omaha Children's Museum, 500 S. 20th St., Omaha, NE.
Special outdoor and socially distanced chance to meet a "real-life" unicorn!
Location: Fat Brain Toys, 16909 Burke St., Omaha, NE.
Lowe's DIY Kids Workshop – Pick up Saturday, March 13th or Sunday, March 14th [REGISTER]
Kids with their parent's help can build a Soccer Goal Kit.
Reserved kits can be picked up in-store at their customer service desk on Saturday, March 13th or Sunday, March 14th. If your kit is not picked up by 8 p.m. on Sunday, March 14th, it may be given to a non-registered customer.
Register at your favorite location here, as space is limited.
Using the Zoom meeting app, join in as they go behind the scenes at Omaha's Henry Doorly Zoo and Aquarium for a special storytime. Register in advance to receive link.
Read and grow with Lauritzen Gardens! This month's theme is leaves.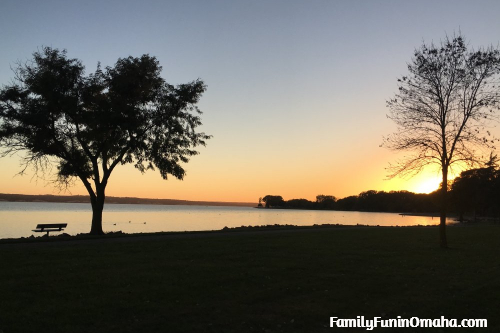 Choose from a variety of locations that are not too far from Omaha. Explore a new destination, go on an adventure, and create new memories!
Are you looking for the perfect cabin to rent within 3 hours of Omaha? Choose from many cabin rentals near Omaha that offer a variety of activities, family-friendly amenities, and a chance to enjoy the great outdoors!
Many have made special accommodations for this year including drive-thru or pick up options. Find one here!
Members of certain libraries can check out a pass to visit one of the following locations:
Durham Museum – Members of all 12 Omaha Public Library branches, Bellevue Public Library, Bennington Public Library, Council Bluffs Public Library, Fremont Public Library.
Fontenelle Forest – Members of the Omaha Public Library, Bellevue Public Library, or Council Bluffs Public Library.
Lauritzen Gardens – Members of the Omaha Public Library, Bellevue Public Library, or Council Bluffs Public Library.
Browse our 2021 Summer Camp Guide available now! From Art Camps to Specialty Camps and themes for every age and interest, you are sure to find one for your kids.
Exciting News! Now you can SEARCH SUMMER CAMPS by:

Type of Camp (Theme, All-Day, Half-Day, Extended Care, + more!)
Age Group
Week of Camp
Choose from a variety of local options to enjoy this fun sport!

FIND MORE MARCH FUN: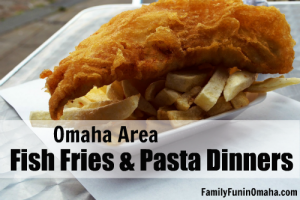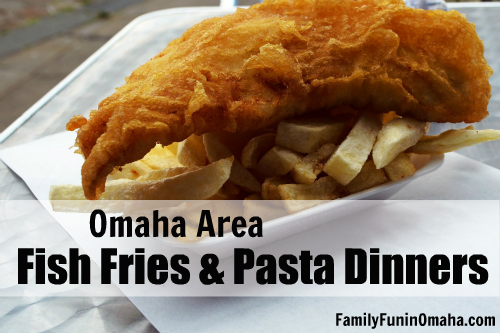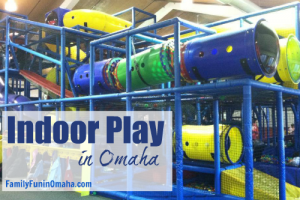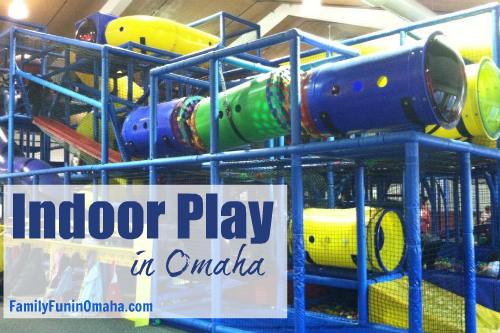 We look forward to these events returning in 2022!
Read Across America Day at La Vista Library
Stop in, read for 15 minutes, and receive a special goody bag.
Location: 9110 Giles Rd., La Vista, NE.
Seussathon Reading Marathon at Bellevue Public Library
Join in a reading marathon for Read Across America Day. Plus, enjoy freebies, door prizes, and refreshments.
Location: 1003 Lincoln Rd., Bellevue, NE.
Dr. Seuss Storytime & Craft at Learning Express of Omaha
Celebrate Dr. Seuss's Birthday with a The Cat in the Hat storytime.
Location: 120 Regency Pkwy., Omaha, NE.
First Friday at the Union Pacific Museum
Location: Union Pacific Museum, 200 Pearl St., Council Bluffs, IA.
Nebraska Brick Days – LEGO Fan Expo
A fun, family LEGO event for all ages, featuring displays of custom creations, LEGO-inspired events, Minifig Speed Build, Brick-Built Derby, and more throughout the weekend.
Location: Mid-America Center, 1 Arena Way, Council Bluffs, IA.
Tiny Tot Spring Party at A.V. Sorensen Community Center
Enjoy storytime, crafts, games, and the bounce house!
Location: 4808 Cass St., Omaha, NE.
NEW! Wetland Program at Heron Haven
Topic for this month's Wetland Program: Signs of Spring.
Location: 11809 Old Maple Rd., Omaha, NE.
Omaha St. Patrick's Parade
Route: Starts at 15th & Howard Streets, go EAST on Harney to 11th Street, SOUTH to Howard Street, and WEST to 14th Street.
MAKE Omaha
Spark your creative and engineering sides as you learn how you can "make" in Omaha.
Location: Do Space, 7205 Dodge St., Omaha, NE.
Unlock Midtown
Spielbound is hosting a free neighborhood-wide game comprised of a series of 10 puzzles across 10 retailers.
Location: Midtown Crossing at Turner Park (Check-in at Spielbound, 3229 Harney St., Omaha, NE.)
Bass Pro Shops' Spring Fishing Classic Kid's Event
Catch-and-release pool, crafts, photo download, and kid's seminars.
Location: 2901 Bass Pro Dr., Council Bluffs, IA.
LEGO Brick Sculpture Invitational at Lauritzen Gardens
Bring your best LEGO brick sculpture to exhibit at the garden for a chance to win great prizes! Participation for builders is FREE and is open to builders of all ages.
All LEGO® brick exhibitors aged 18+ will receive ONE complimentary pass to Lauritzen Gardens to use on the day of the exhibit. Exhibitors aged 17 and under will receive TWO complimentary passes (one for them and one for a chaperone). All other guests of Lauritzen Gardens will be required to pay admission. Members of Lauritzen Gardens will be admitted free.
Location: 100 Bancroft St., Omaha, NE.
Teddy Bear Weekend at Omaha's Henry Doorly Zoo and Aquarium
Children can bring their favorite stuffed animal to the zoo for repair and care. Stuffed animals will go through a check-up, including height, heartbeat, ear and eye exams, and, if needed, a trip to the emergency room.
Children ages 3-11 who bring in their favorite stuffed animal will receive FREE admission to the Zoo with a paid adult.
Location: 3701 S. 10th St., Omaha, NE.