Enjoy the best family-friendly things to do this November in Omaha!
Bookmark this page as many more events, including exciting Thanksgiving and Holiday activities, will be added as they are announced!
Keep updated on the latest Omaha fun and Sign up for our Free Email Newsletter!
Be sure to check back throughout November as MANY Holiday events will be added soon!
PLEASE NOTE: Many events require pre-registration, have limited capacity, or offer timed slots. As things continue to change during this time, it is highly recommended to verify details, closures, cancelations, hours of operation, and any requirements or procedures for guests before visiting. Thank You!
Find 40+ Holiday Events in Omaha for many family-friendly fun this Holiday Season!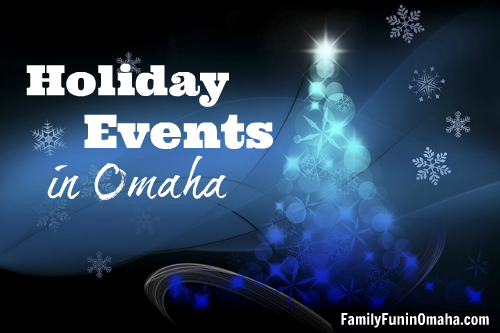 BEST THINGS TO DO IN NOVEMBER IN OMAHA
Corduroy at The Rose Theater – Oct 29 – Nov 14, 2021, Tickets available for purchase. Members receive four free tickets to this show.
Join Corduroy on his delightfully destructive chase through every section of the department store in search of his missing button. Will the night watchman find him and return him to his shelf before he can find this important button?
Members receive FOUR free tickets to this show. Find out more about memberships here.
Location: The Rose Theater, 2001 Farnam St., Omaha, NE.
Celebrate with an evening full of family-friendly tech activities, the return of Virtual Reality, and a chance to win AirPods & a Nintendo Switch Lite.
Location: 7205 Dodge St., Omaha, NE.
The event will include several speakers, a laying of the wreath ceremony, music, and the grand lighting of the WWII Colonnade.
Location: Memorial Park, 6005 Underwood Ave., Omaha.
Nebraska's Official Veteran's Parade with a special fly-over by the US Air Force.
Location: Downtown Bellevue, Bellevue, NE.
Meet real reindeer from Santa's Woods outside the store! Plus, experience even more holiday cheer with some Christmas cookies and a festive craft.
Location: Fat Brain Toys, 16909 Burke St., Omaha, NE.
Six of your favorite storybook characters visit Omaha, and children of all ages are welcome at these storytimes spread throughout the day. Join an OPL youth services librarian to experience stories, creative movement, music and more using the Zoom meeting app. (Characters appear on a different schedule each day.)
Location: Online.
Santa's Wonderland offers Contactless Claus visits, free Photo with Santa, and free take-home holiday craft activity kits.
Advance reservations are required in all locations for Free Santa photo and can go quickly. Reserving is easy and free.
Location: Cabela's, 12703 Westport Pkwy., La Vista, NE and Bass Pro Shops, 2901 Bass Pro Dr., Council Bluffs, IA.
The Durham Museum will open its doors to the public for free as they rekindle the community spirit that welcomed Union Station into service in 1931 (90 years ago).
Location: 801 S. 10th St., Omaha, NE.
Put on your favorite "Star Wars" costume, and enjoy themed activities including making your own pool noodle lightsabers and battle droids, and a Star Wars-inspired science show. There will also be an Imperial March with volunteers from the 501st Legion on Saturday at 1 p.m., 2 p.m. and 3 p.m.
Location: Omaha Children's Museum, 500 South 20th St, Omaha.
Sign up your child and they can build a fun Turkey Topple game! Space is limited, so register early. Kits are recommended for ages 4+.
Reserved kits can be picked up in-store at the customer service desk on Saturday, November 13th or Sunday, November 14th. If your kit is not picked up by 8 p.m. on Sunday, November 14th, it may be given to a non-registered customer.
Stroll through tens of thousands of white LED lights strung throughout Turner Park and along Farnam Street. Plus, visit the beautifully decorated tree in Farnam Court.
Location: Turner Park (31st Ave. and Farnam St.), Omaha, NE.
Bayliss Park transforms into a wonderland! Winterfest activities include a Tree Lighting Ceremony with Santa and his reindeer, festive photo ops, face painting, balloons, hot cocoa, carolers, an outdoor movie, and more!
Location: Bayliss Park, 100 Pearl St., Council Bluffs, IA.
Tangier Shrine Feztival of Trees – Nov. 20 – 27 (closed on Thanksgiving), $2/person ages 13 and up (kids 12 & under are free)
See the trees — and win the trees! Buy raffle tickets for $1 each and deposit your raffle ticket in the bucket for the tree — or trees — you want to win! One winner will be drawn for each tree, so there will be 60 winners! You win the tree, the decorations, and all the prizes that go along with it (each tree valued at a minimum of $500!).
Location: Tangier Shrine Center, 2823 S. 84 St., Omaha, NE.
See 10+ Things to Do Over Thanksgiving Weekend in Omaha here!
Holiday Poinsettia Show at Lauritzen Gardens – Nov. 20 – Jan. 3, 2022; (9 a.m. to 5 p.m. daily (closed Thanksgiving, Christmas Day and New Year's Day)), Included with regular admission
Thousands of poinsettias bursting with rich, vibrant color fill the floral display hall in a glowing tribute to the holidays during the spectacular holiday poinsettia show, Merry & Bright. In the center of it all, a magnificent and majestic 20-foot-tall poinsettia tree stands tall. Surrounded by festive foliage, glittering ornaments and the whir and whistle of model garden trains, this show evokes the warmest greetings of goodwill and cheer.
Experience a multitude of festive delights during Bright Nights, as flowers and foliage combine with light to make the season Merry & Bright!
Location: Lauritzen Gardens, 100 Bancroft St. Omaha.
Old Market and North and South Omaha Lighting Displays, plus many events throughout the season.
Visit a variety of local donut shops this season!
Choose from a variety of locations that are not too far from Omaha. Explore a new destination, go on an adventure, and create new memories!
Day Trips, Road Trips, Cabins to Rent, and more!
Members of certain libraries can check out a pass to visit one of the following locations:
Durham Museum – Members of all 12 Omaha Public Library branches, Bellevue Public Library, Bennington Public Library, Council Bluffs Public Library, Fremont Public Library.
Fontenelle Forest – Members of the Omaha Public Library, Bellevue Public Library, or Council Bluffs Public Library.
Lauritzen Gardens – Members of the Omaha Public Library, Bellevue Public Library, or Council Bluffs Public Library.
Looking for a great Day Trip near Omaha? Check out these fun ideas for nearby adventures!
Looking for a little getaway with your family? Choose from a variety of Road Trip ideas that are not too far from Omaha. Explore a new destination, go on an adventure, and create new memories with your family!
FIND MORE HELPFUL RESOURCES:
We do our best to share current information in Family Fun in Omaha, but event details may change. It is always a good idea to verify the information before visiting.
Have a wonderful fun-filled November!