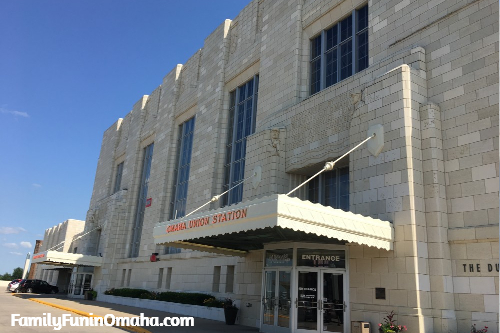 Enjoy these exciting family-friendly events this January in Omaha!
>>Looking for FREE Fun this January? See Many FREE January Events in Omaha here!
Join our growing community and keep updated on Family-Friendly EVENTS EACH WEEKEND plus more Omaha Fun and Sign up for our Free Email Newsletter!
It is always a good idea to verify before visiting as dates and times may change.
Exciting January Events in Omaha
Explore the unexplored corners of your county parks during this unique guided hike series.
Ages 14 and up.
Location: Various Locations
Giving Back Family Swim – Jan. 8 (7 – 9 p.m.), 2 canned goods or $1/person
Join in and help give back to our community! All canned food collected will be donated to Food Bank of the Heartland. Capacity will be 60 people.
Location: Mockingbird Hills Community Center, 10242 Mockingbird Dr., Omaha, NE.
Several themed activity stations will be located throughout the museum, including a wintry princess station, a snowflake station, and a Sven station. A wandering S.T.E.A.M. Cart will offer Freezing Cold Science Shows several times each day, and there will be character appearances all weekend, too!
Location: 500 S. 20th St., Omaha, NE.
Join in the fun for an air show held in the Hangars of the Strategic Air Command & Aerospace Museum!
Location: 28210 W. Park Hwy., Ashland, NE.
The Durham Museum is proud to offer free admission to the community on Monday, January 18, 10AM-4PM, to celebrate the Martin Luther King Jr. Day. Join the museum as they highlight MLK's legacy and message of peace, tolerance, community service, and an inclusive, hopeful future for all.
There is no fee for admission, but advanced registration is required, and space is limited. Each person visiting must reserve a ticket in advance online or over the phone. This is the only method for admission at this time. Visit www.DurhamMuseum.org or call 402-444-5071 to register. Because capacity is limited, they ask that members and frequent visitors consider allowing those who may not otherwise be able to visit the museum to enjoy this opportunity.
Learn To: Snowshoe – Jan. 23 (10 – 11:30 am. or 1 – 2:30 p.m.), $5 [REGISTER]
Learn the basics of snowshoeing during this hands-on program.
Ages 5 and up.
For February 13th Event – Pre-registration will open at 10:00 a.m. on Friday, January 15th.
Location: Hitchcock Nature Center, 27792 Ski Hill Loop, Honey Creek, IA.

Bring your own sled and go sledding! They have a snow machine in case there isn't enough on the ground.
Location: Mahoney State Park.
Find More Fun: