Looking for a FUN activity this Winter? Go Sledding at Mahoney State Park!
Please Note: Sledding and many other family activities are available during the winter months, depending on the weather. Please call the Mahoney State Park office at (402) 944-2523 to check current weather conditions, hours, and open and close dates for the season.
Join our growing community and keep updated on Omaha family-friendly events and activities and Sign up for our Free Email Newsletter!

Let's Go Sledding at Mahoney State Park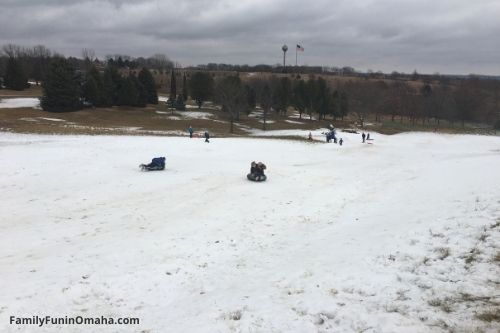 Families will love the sledding hill at Mahoney State Park!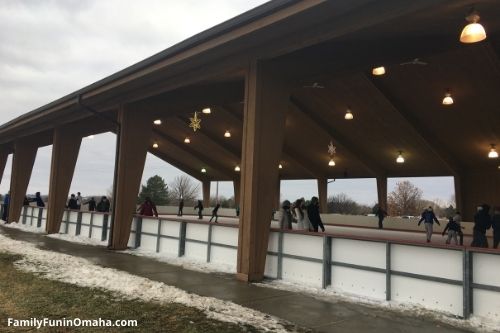 Located behind the Activity Center, the sledding hill is near the hub of fun winter activities including the outdoor Ice Skating rink, indoor activity play area, and Venture Climb.
(Some activities may not be open this Winter. Be sure to follow the Mahoney State Park FB page for more information.)
Family can bring their own sled or tube, and be sure to dress warmly.
It is FREE to sled with a daily or annual State Park permit that can be purchased at the entrance to Mahoney State Park.
There is a smaller parking lot to the Northeast of the Activity Center that is closer to the sledding hill.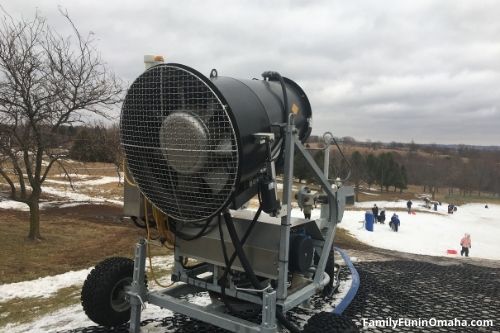 Tip: They have snow making machines in case there isn't enough on the ground!
(Visitors can always call ahead to Mahoney State Park to see what their snow level currently is.)
Find More Fun this Winter: