Enjoy many family-friendly events this weekend! It is always a good idea to verify before visiting, as event details may change. [Not the current week? See more Upcoming Events in Omaha here!]
 Keep updated on the latest Omaha fun and Sign up for our Free Email Newsletter!
Popular this Week
Top Picks this Weekend:
Experience ice skating in the comfort of the indoors. Grover Ice will be celebrating the spirit of the season with plenty of holiday music and cheer.
Boredom Busters – Thursday, December 28, (1 – 3 p.m.)
Play classic and new board games, the Wii and library computers. All ages welcome.
Location: La Vista Public Library (9110 Giles Road)
(Please verify dates, times, and locations before visiting as event details may change. Some events have limited space and require registration.)
Thursday, Dec. 28, 2 p.m.: Zoo to You: Winter Break Fun Day at Milton R. Abrahams Branch
Saturday, Dec. 30, 2 p.m.: Holiday Nerf Party at Milton R. Abrahams Branch (REGISTER)
Fun at Nebraska State Parks
(Park Entry Permit required.) Due to the forecasted cold weather, it is a good idea to verify if events are still going on before attending. 
Platte River State Park Christmas Bird Count Workshop – December 31, (1:30 p.m.)

Hands-on educational activities where participants will learn about winter bird species, partake in kid-friendly crafts and games, and then join in on a birdwatching hike. Make sure to bring water, snacks, binoculars, hiking boots, and warm clothes for the hike.

First Day Hikes – January 1st

Eugene T. Mahoney State Park, Fremont State Recreation Area, Platte River State Park – Celebrate the first day of 2018 with a guided hike through some of Nebraska's most beautiful landscapes. Hike difficulty varies. See calendar for details.
In addition to the newest exhibit in the building, "Working on the Railroad," having an O-scale model train built into the exhibit, Holiday model trains will be available during open museum hours, Thursday-Saturday 10 – 4 p.m. beginning on December 16 and ending on December 30.
Location: Union Pacific Museum, 200 Pearl St., Council Bluffs, Iowa.
One of our favorite Christmas traditions is seeing the intricately designed Gingerbread Houses. They also have a fun Scavenger Hunt at each location with a picture option for the younger children.
The center closes at 3 p.m. on New Year's Eve.
Location: 3215 State St., Omaha, NE & 222 E. Broadway, Council Bluffs, Iowa.
Holiday Train Display, Kids Escape Room, Gingerbread Houses, Science Show, Winter Fun Days, and much more. Find out more here!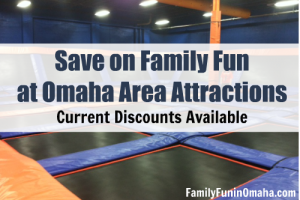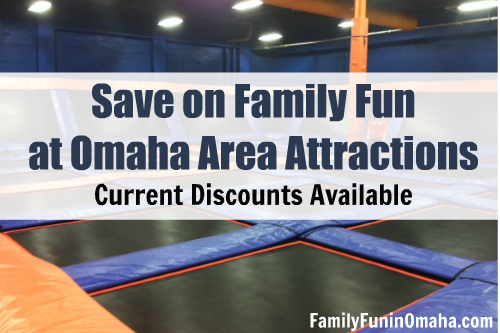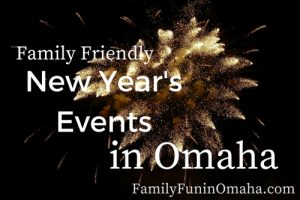 Celebrate the New Year with Fireworks (postponed until 7 p.m. on Saturday, January 6th), Balloon Drops, Dance Parties, and more at a variety of events in the Omaha Area. Find out more here!
Special thanks to the Omaha Children's Museum for bringing you this guide. Tickets are now available for their exciting New Year's Eve Bash on Sunday, December 31st.
More Fun:
We do our best to share current information in Family Fun in Omaha, but event details may change. It is always a good idea to verify the information before visiting.
Have a wonderful fun-filled weekend!