Looking for fantastic gift ideas this Holiday season?
Give the GIFT OF FUN AND MEMORIES in our Omaha Holiday Gift Guide, and support local Omaha businesses and attractions and find that special gift!
>> Plus, as a special THANK YOU to our readers, we are excited to partner with many of these businesses to offer EXCITING GIVEAWAYS all month long! Congratulations to all of our winners! <<<
Join our growing community and keep updated on Omaha family-friendly events and activities and Sign up for our Free Email Newsletter!
For more ideas for Holiday fun, visit 100+ Holiday Events in Omaha!
Give the Gift of Family Memberships in Omaha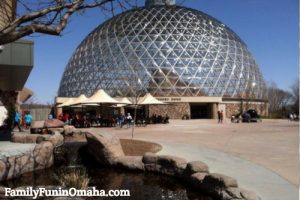 Memberships to local museums and attractions including Fontenelle Forest, The SAC Aerospace Museum, or The Durham Museum are an excellent way to learn, grow, and have fun throughout the year! Check out 10 Fun Family Memberships in the Omaha Area!
Perfect Gifts for those who Love Omaha and Nebraska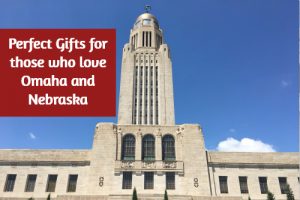 Do you have someone on your list who loves Omaha and Nebraska? Find the perfect gift for them with these ideas!
Give the Gift of Summer Fun at Fun-Plex
This holiday season, give the gift of Summer Fun!
Fun-Plex tickets and season passes make great gifts for all the fun-lovers on your list. The Fun-Plex Annual 'Tis the Season Sale offers the best prices of the year on day and season passes!
Marcus Theatres
Holiday Gift Card Deal at Marcus Theatres Now through January 5th, get $5 in FREE Snack Cash with every $25 Marcus Gift Card purchase! Snack Cash can be used on all food and beverage purchases like popcorn, burgers, pizza and more! Now is the perfect time to stock up on Marcus gift cards for you and everyone on your list!
Garbo's Salon
Everyone needs a little pampering, especially during the holidays. Treat yourself, or someone you love, with the ultimate gift in relaxation – a Garbo's Gift Card. Garbo's Gift Cards can be used toward any of our professional beauty and styling products or towards one of our award-winning salon or spa services. All gift cards are accepted at any of our four Omaha locations (Oak View Mall, Midtown Crossing, Regency Court, and Village Pointe). Purchase your gift card online at GarbosSalons.com or in any of our locations. We can't wait to pamper you!
Amazing Pizza Machine
Experience Omaha's HUGE award-winning destination for FUN! At over 60,000 square feet in size, there is something for everyone. All guests enjoy the convenience of instant, unlimited dining at the Amazing Buffet and seating for over 700 in the four themed dining rooms and ten birthday party rooms. More than just pizza, the Buffet includes salads, soups, pastas, bakery specialties, baked potatoes, nachos, nightly features, desserts, soft serve ice cream, and a variety of Pepsi products… all unlimited!
Then head to the Amazing Buffet where 170 arcade games, go karts, thrill rides, laser tag, the NEW Mission Vortex ride, and the NEW four-player Hologate Virtual Reality attraction await. Voted Best of Omaha's every year and named a "Top Family Entertainment Center of the World" by IAAPA, The Amazing Pizza Machine is a must-see for any family traveling to the region. Perfect for family fun, birthday celebrations, and celebrations of all kids. Buy online for best pricing, and always bring your appetite… buffet purchase is required for admission.
The Corky Canvas
LIFE'S TOO SHORT FOR BARE WALLS! Join us at The Corky Canvas…where you're sure to UNCORK your CREATIVITY! It's fun. It's easy. It's a great place to drink wine and spend time with friends while creating a one-of-a-kind masterpiece.
No artistic background required! We provide step by step instructions to help you leave with something amazing! We offer kids classes and family days, perfect for getting your little ones interested in their creativity as well! We encourage group reservations and offer Private Parties such as birthdays, bachelorette parties, team building, mom's night out and so much more! We also make a great gift! Gift cards are available online or in store! Give the gift of Corky for the holidays!
Infinite Loop Virtual Reality
Infinite Loop is Nebraska's largest virtual reality arcade. Infinite Loop has 9 virtual reality stations. Each station contains one VR system, a 55″ 4K tv and a couch. Each bay can be shared with up to 4 people and has over 50 games to choose from. During your time you will be able to jump in and out of games and swap players as often as you would like. We also have 20 multiplayer games that can be played between stations. Perfect for birthday parties, corporate parties, team building and family get-togethers. For more information, visit www.infiniteloopvr.com.
Inner Rail Food Hall
Located in Omaha, Nebraska, Inner Rail Food Hall at Aksarben Village is a unique and intimate food experience. Anchored by a live, work, play environment, Inner Rail Food Hall is named as a nod the location's former identity, the Aksarben horse racing track, and provides a one-of-a-kind experience for Omaha residents and travelers alike. Found in the city's premier entertainment district, Inner Rail Food Hall offers both indoor and outdoor spaces for dining and events.
The thoughtful design and setup of the space allows patrons to carry open containers throughout Inner Rail's outdoor plaza, creating a walkable and fully immersive experience. Developed by Noddle Companies and expertly curated by chef and restaurateur Akhtar Nawab and managed by the team behind Hospitality HQ, which includes Chef Nawab and business partner Michael Wetherbee, guests of Inner Rail are able to select from 10 diverse concepts for both lunch and dinner. Current vendors include The Bánh Mì Shop, Noli's Pizzeria, Maharani Indian Kitchen, ACTQ, Sofra Creperie, B Squared Burger, Briggs Bean, Kathmandu Momo, Ela's Creamery, and Backstretch Bar.
Urban Air
Get ready to ACTIVATE AWESOME at Urban Air Omaha! More attractions than anywhere else, Urban Air Omaha features our Ropes Course, Climbing Walls, Warrior Course, Indoor playground and so much more! Urban Air Adventure Park is the perfect place for birthday parties or just a day of defying gravity with friends and family! Memberships starting at $6.99.For more information, go to urbanairomaha.com. Come Activate Awesome at Urban Air! Located at 156th and Q St.
Popperista

At Popperista, we infuse our Midwest-grown popcorn with great taste and flavor, including cheddar, butter, several blends of cheeses and, last but not least, 100% corn oil. Living in the Cornhusker State, this is a definite must! Our expert "poppers" at Popperista have satisfied taste buds since 2014 with the most extraordinary flavors of popcorn you won't find in just any store. We've spent many hours perfecting the art of popping by using only the finest kernels and ingredients to create some truly amazing flavored popcorn varieties. For more information, visit www.popperista.com.
Beauty First
Beauty First Salon & Store is the ONE destination for ALL your beauty needs! We have been locally owned and operated for 30 years, where we focus on providing the best, customized shopping experience (and most fun atmosphere!) for all customers. Carrying over 100+ professional brands in hair/skin care, nail products, and cosmetics, there is never a beauty concern that we can't address! Stop in during December for holiday specials all month long… featuring the Winter Liter Sale beginning December 13, with shampoo and conditioner liter prices starting at ONLY $14.95! For more information, visit https://beautyfirstnebraska.com.
Championship Martial Arts

We offer fun, family-friendly instruction in a clean and positive environment. You will find a staff of professional instructors ready to help you achieve your full potential in a friendly, courteous, and positive manner. You will be treated as an individual, receiving personal attention and encouragement while progressing at your own pace. Whether you are a beginner or an experienced student, we have a program that will fit your schedule. It's like a family here, and we'd love for you to become a part of it. For more information, visit www.martialartsomaha.com.
Romp N Roll
Romp n' Roll is a kids' gym that offers fun and educational Gym, Art, and Music classes for children from three months through five years old. We also offer Summer Camp and special programs like Kid's Night Out and Parent's Morning Out as well as the best birthday parties in Omaha! For more information, visit https://rompnroll.com/omaha.
Have a wonderful Holiday season!
Find More Helpful Resources: