Enjoy many family-friendly events this weekend! It is always a good idea to verify before visiting, as event details may change. [Not the current week? See more Upcoming Events in Omaha here!]
 Keep updated on the latest Omaha fun and Sign up for our Free Email Newsletter!
Popular this Week: Summer Fun Guides
Special Discounts
Top Picks this Weekend:
Find these and many more events and activities in the Omaha Kids Calendar!
A festival jam packed with giveaways, live music, interactive games, special appearances, autograph signings and much more. Location: Lot C and Mike Fahey Street.
Kids Funfare at Regency – Thursdays, June 1 – July 27 (10 – 11 a.m.), FREE
Enjoy special FREE activities Thursdays from 10 – 11 a.m. in June and July in Regency Center Court.
Kids can join in hunting for giant dinosaur eggs (watermelons). Location: Southwind Park, 8120 S. 92nd Avenue.
Look for their colorful fishing trailer where they will have rods and reels to borrow, bait and certified fishing instructors ready to help. No experience necessary. All participants age 16 or older need a 2017 fishing permit if they fish at the event.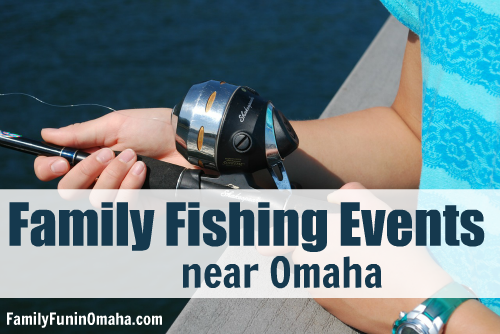 Special events all Summer including magicians, science shows, Out and About Storytimes, and more! Some highlights this weekend:
See more Summer Reading Programs here!
Play in 50 tons of sand and enjoy beach-themed activities in the parking lot.
The day is for everyone of all ages and is free! Highlights include guest speakers with incredible life stories to share; art-making; music, fashion, and dance performances; and at 10:30 a.m., a naturalization ceremony for New Americans.
June 24th- Tai Chi. Bring out the whole family for a fun morning of trying something new. A different fitness class offered each week taught by a certified instructor. Location: Elmwood Park, 802 S. 60th St.
Bring your own jar to decorate and collect some glowing bugs. Enjoy a nature hike and make s'mores over the campfire. All ages welcome! Please RSVP online. Jars available for $1.00- supply is limited.
Bass Pro Shop Family Summer Camp – June 24 – July 23, (Thursdays, Saturdays, and Sundays from Noon – 5 p.m.), FREE
Crafts each day from Noon-2 p.m or while supplies last. Free family game area, workshops, and more.
Movies will be shown every Friday night after dusk (around 9 p.m.) in June 9 – August 4 at Bayliss Park.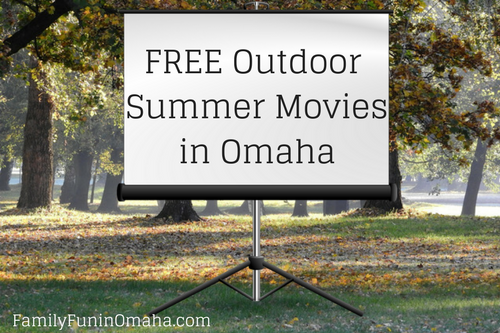 All summer long enjoy classic and family favorites for just $1, $3, or $5 — your choice! All proceeds benefit local non-profits (in Omaha, this includes The Hope Center, Omaha Children's Museum, and Project Harmony Child Advocacy Center.)
Kids Camp shows take place every day (with some exceptions) in matinee time-slots

June: The Pirates! Band of Misfits, Sing, Matilda, Zathura: A Space Adventure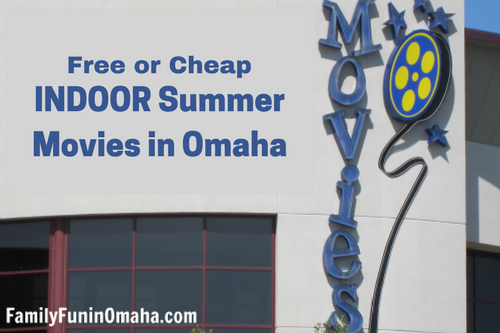 Water Fun
Who is ready for some Water Fun this Summer?
Cool off with Hydrant Parties this Summer – FREE
Find More SUMMER Fun in Omaha
Find these and many more events in the Omaha Kids Calendar!
We do our best to share current information in Family Fun in Omaha, but event details may change. It is always a good idea to verify the information before visiting.
Have a wonderful fun-filled weekend!