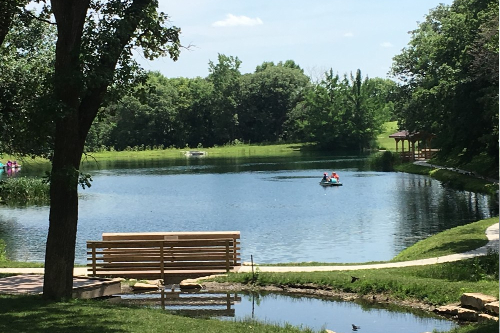 Looking for Things to Do this Labor Day Weekend?
Enjoy Labor Day Weekend Events in Omaha including Vala's Apple Festival, End of Summer Celebration at Rockbrook Village with Fireworks, La Festa Italiana Drive-thru Event, and more!
See more FREE Fun this September and all Fall here!
It is always a good idea to verify before visiting, as event details may change.
Join our growing community and keep updated on Omaha family-friendly events and activities and Sign up for our Free Email Newsletter!
Omaha Labor Day Weekend 2020 Events
Vala's Apple Festival – Sept. 4 – 7 (10 a.m. – 7 p.m.), $13.95 per person + tax, no season passes accepted, 2 and under free, [Pre-purchased tickets only]
Celebrate fall with apple picking, apple cider, caramel apples, apple cider donuts, FREE train rides, and more. Vala's is open from 10 a.m. to 7 p.m. with over 30 attractions for fall fun during this Labor Day weekend special event.
Note: They will have limited admission, pre-purchased tickets only, reserve your tickets online here. ** They will not be accepting season passes for this event, because of the very limited capacity they are setting. They will be having a season passholder weekend September 12th and 13th.
Location: Vala's Pumpkin Patch & Apple Orchard, 12102 S. 180th St., Gretna, NE.
End of Summer Celebration featuring a FREE outdoor concert and a fantastic fireworks to follow.
Location: Rockbrook Village, 2800 S. 110th Ct., Omaha.
Friday Family Movie Nights at the Orchard will continue all fall!

Friday, Sept. 4 (7:50 p.m.): UP

Location: 19475 225th St., Council Bluffs, IA.
Drive-In Movie – Friday, Sept. 4 (9 p.m.), FREE
Featuring a Free drive-in showing of Shrek in the parking lot. Lawn chairs welcome. Social distancing rules apply.
Location: Alama Drafthouse Parking Lot, 12750 Westport Parkway, La Vista.
This year, La Festa Italiana offers Festa Favorite Foods in a curbside/drive-thru format. Take home authentic Italian food, pastries, wine and beer and celebrate one of the Omaha area's most beloved festivals.
Location: Il Palazzo, 5110 N. 132nd St., Omaha, NE.
Experience where volunteers portray life at an 1820's military fort.
A Park Entry Permit is required.
Location: Fort Atkinson State Historical Park, 201 S. 7th St., Fort Calhoun, NE.
The farm will be open for their Apple Festival, but if you'd prefer nearly contactless delivery of their signature festival foods, you can order them for pick-up in their parking lot.
Location: Vala's Pumpkin Patch & Apple Orchard, 12102 S. 180th St., Gretna, NE.
Join in the fun Labor Day weekend as they kick off the start of their fall harvest. They will have Honeycrisp and Gala apples ripe for guests to pick along with luscious red raspberries. Note: They will have more apple varieties ripening in the following weeks.
See hours, admission, outdoor activities, safety and health guidelines, and more here.
Location: Martin's Hillside Orchard, 2024 Ashland Rd, Ceresco, NE.
Visit Arbor Day Farm in Nebraska City where you can enjoy the outdoors! Play among the trees, explore history, walk the trails, and more. Note: U-Pick apples begins Sept. 15th.
All tickets for the Tree Adventure should be reserved in advance.
Location: 2611 Arbor Avenue, Nebraska City, NE.
Throughout the Summer, see the beautiful "Wings Over Papillion" Butterfly Bench Public Art Project with uniquely painted butterfly benches throughout Papillion!
Splash in one of the many area spraygrounds with several open through Labor Day.
Climb over obstacles and soar through the trees on Ziplines at the exciting TreeRush Adventure Park!
Summertime is perfect for sharing Ice Cream with friends – including the Tower of Ice Cream, $2 Tuesdays at eCreamery, an old-fashioned Soda Fountain, and more!
Visit Pam Nelson Farm for animals, activities, U-Pick, Market, and more!
The Omaha Area is full of neighborhood parks with walking trails, playgrounds, swings, picnic areas, and more!
Go on a scavenger hunt across Nebraska (including several stops in the Omaha Area) and discover hidden gems. Free to participate.
Several Farmers Markets continue through Labor Day weekend.
Rent a Kayak or Stand Up Paddleboard for a fun day out on the water.
Enjoy the outdoors with tips for 8 of the best places to go camping near Omaha.
This adventure was designed to take participants to all four parks — Eugene T. Mahoney and Platte River state parks and Louisville and Schramm Park state recreation areas — to discover six of their unique gems and find the answers to clues revealed in the app.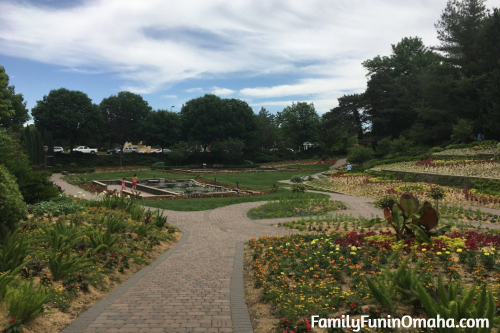 Looking for a great Day Trip near Omaha? Check out these fun ideas for nearby adventures!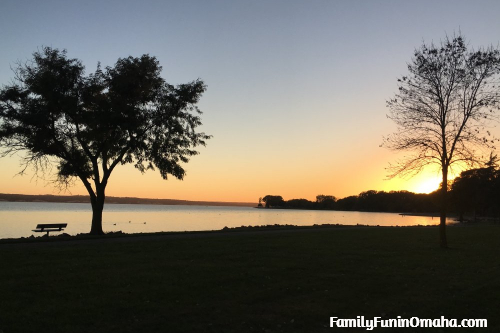 Looking for a little getaway with your family? Choose from a variety of Road Trip ideas that are not too far from Omaha. Explore a new destination, go on an adventure, and create new memories with your family!
Outside of Omaha
The 2020 State Fair will include 4-H and FFA livestock competitions, contests, presentations, and static exhibit.
Find More Fun:
We do our best to share current information in Family Fun in Omaha, but event details may change. It is always a good idea to verify the information before visiting.
Have a wonderful fun-filled weekend!