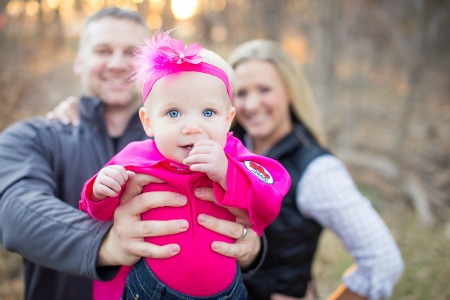 Today, we welcome a special guest post from Heart Heroes, a wonderful program that provides superhero capes to children with Congenital Heart Defects (CHD). 
Superpowers are hard to come by. Ask anyone who has tried to leap over a building with a single bound.
Tatum Edwards wasn't born with superpowers, but soon after she arrived into the arms of her parents, she needed them.
When Tatum was just 10 days old, her pediatrician sent the Edwards family to Children's Hospital and Medical Center for an echocardiogram to investigate a heart murmur she heard. The results came back to show that Tatum had a coarctation of the aorta, a bicuspid aortic valve, a leaking tricuspid valve and an extra superior vena cava. Her congenital heart defect wasn't detected at birth, but the surgeons believed Tatum's body was already shutting down, due to working overtime in the few short days she was here. Wasting no time, Tatum and her bewildered parents were headed to open-heart surgery.
Congenital heart defects (CHDs) are the number one birth defect worldwide. Nearly one of every 100 babies is born with CHD. There is no known cause for CHD and they are the leading cause of all infant deaths in the United States. Fifty percent of all children born with CHD will require at least one invasive surgery at some point in their life.
"The moment the nurse took her from my arms will be a feeling and memory that will never fade. I don't wish that on any parent," states Ashley, Tatum's Mom.
If it was superpowers or the highly skilled surgeons at Childrens, the surgery went without complications. Surgeons removed her coarctation and put in a graft. They fixed her tricuspid valve, which wasn't damaged as badly as they had first thought. Two days after her surgery, was Ashley's birthday. She received the best birthday gift–Ashley got to hold her daughter in her arms again. Six days after surgery, Tatum went back home.
Today, you can't slow Tatum down. And you will likely see her running around at the Heart Heroes' Superhero Heart Run on September 14 in Omaha. "Heart Heroes has been the support Dane and I needed through our journey with Tatum's CHD. We are so excited for our team to raise money for the Heart Run," states Ashley. Heart Heroes, a non-profit based in Omaha, sends superhero capes to kids battling CHD. They have sent capes to every state in the U.S. plus multiple countries around the world. On September 14, they'll be taking their superhero capes to Lake Zorsinky.
"The Superhero Heart Run is a great platform to showcase Heart Heroes and their families and broaden the scope of CHD awareness. I can't wait to see the hundreds of capes flying in support of CHD children everywhere," states Omaha Superhero Heart Run co-chair, Lisa Anibal. Besides flying into Omaha, the Superhero Heart Run will make its debut in Kearney, Des Moines and Iowa City this Fall. Heart Heroes plans to expand the Heart Run to a national level in 2015.
Tatum's scar reminds her family every day of her battle. Tatum's bright pink cape also reminds them that she is a superhero, at least to them.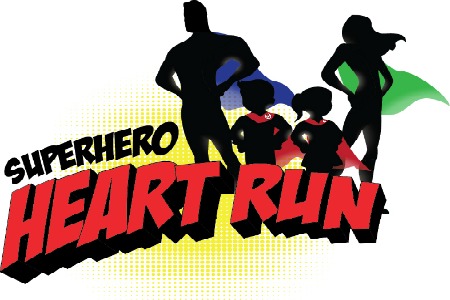 Superhero Heart Run
presented by Children's Hospital and Medical Center
September 14, 2014
Lake Zorinsky – 3808 S 156th St Shelter #5, Omaha, NE 68130

Join us for the Superhero Heart Run – a 5K and 2K walk/run to raise awareness for congenital heart defects (CHD). This family-fun event is full of activities, superhero costumes (wear yours!) and a superhero cape for all registrants.

Cost: $25/adult, $10/child. All registrants receive a superhero cape!
Heart Heroes and the wonderful work that they do is especially dear to my heart, as a close family member lost her daughter to CHD. She has created  Charley's Heart to help provide support to others in the heart community, fund continued research for congenital heart defects, raise awareness, and above all, to celebrate the life of her little girl.