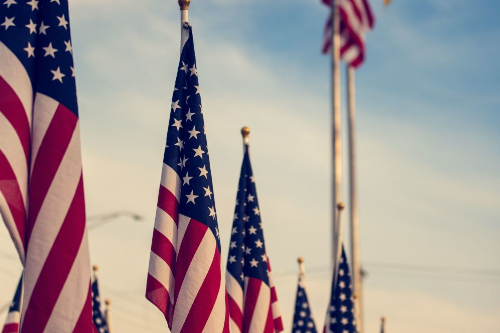 Enjoy many family-friendly events this Memorial Day Weekend 2019 in Omaha!
Join our growing community and keep updated on Omaha family-friendly events and activities and Sign up for our Free Email Newsletter!
It is always a good idea to verify before visiting, as event details may change. 
Popular this Week: 2019 Omaha Summer Fun Guides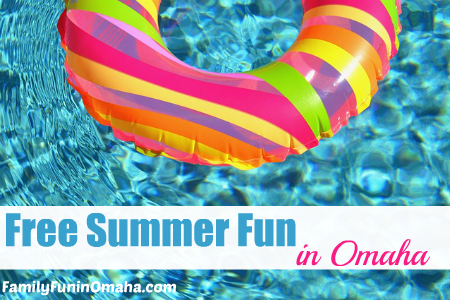 Things to Do in the Omaha Area over Memorial Day Weekend 2019
1) Memorial Day Weekend Special Events
Join the Carry The Load Midwest Relay Team as they stop in Omaha, while on their 3,900-mile trek from Minneapolis to Dallas. Meet at the Omaha National Cemetery on May 22 at noon to walk through the cemetery and for a short program to honor our nation's fallen heroes.
Location: Omaha National Cemetery, 14250 Schram Rd., Omaha, NE.
Celebrate with Post #1 and all of Omaha to Honor all Veterans.
Celebrate Memorial Day at Prospect Hill Cemetery, "where Omaha history begins." Memorial Day on Monday, May 27th begins at 11:00 with the First Nebraska volunteer regiment, the Prospect Hill Preservation Brass Band, and our speaker, Nebraska/Iowa historian and author Ryan Roenfeld.
Parade, Hot Wheels races, community cookout, fireworks, concert, family pool party, and more.
Bring the kids and dress up like superheroes (optional) the day after school lets out to fly into summer with free games, face painting, balloon animals, bounce house (ages 5 & under), snacks, a brief (8-minute) superhero-themed tabata workout for all ages.
Donations will be accepted towards Final Salute. This event is brought to you by Ms. Veteran America 2019 semi-finalist Kat Wagner, who is stationed at Offutt and will compete in the semi-finals in June in Las Vegas.
Location: Offutt Youth Center, 2502 Roman, Hruska Blvd., Bellevue, NE.
Discover 20+ Spraygrounds in the Omaha Area, with many opening on Memorial Day.
Fun evening of archery and shooting sports.
Location: Platte River State Park, Outdoor Heritage Education Complex, 14421 346th St., Louisville, NE.
Be sure to confirm dates and times as they are subject to change.
Enjoy free popular movies under the stars all summer long with pre-show entertainment before each movie. Gates and concessions open at 7:30 p.m. with movies starting at dusk. Movies and dates are subject to change. No outside food or beverages.
Location: 11691 S. 108th St., Papillion.

Friday, May 24: Spider-Man: Into the Spider-Verse
The fun run is a short dash down 20th Street. Lining up for the fun run begins at 8:45 a.m. Children completing the fun run will receive a finisher's medallion. Dressing up is encouraged! Register your family in advance.
The special exhibit, Enchanted Kingdom opens that morning. Admission to the museum is not included.
Kids can play in the fountain and on the playground equipment. Face painting, balloon art, and bubbles available. Bring chairs or blankets.
Location: Stinson Park, 2232 S. 64th St., Omaha, NE.
Choose from a variety of the best Farmers Markets in the Omaha area, many with special events and kids activities!
Register your children for Kids Bowl Free and they will receive two free games every day all summer! (Shoe rental may be required.) Parents can purchase a family pass, if they wish, so they can bowl with their kids.
Imagine a scavenger hunt around the state to popular tourist attractions, unique restaurants, historical places, and locally owned businesses. Our favorite stops are to the hidden gems, some off the beaten path, that provide a unique way to explore in our own backyard. There are several locations in and around Omaha!
SPECIAL DISCOUNT: **SAVE 25% on online day tickets through June 7th with our special code!!
13) Water Fun
Find More SUMMER Fun in Omaha
We do our best to share current information in Family Fun in Omaha, but event details may change. It is always a good idea to verify the information before visiting.
Have a wonderful fun-filled weekend!