Enjoy many family-friendly events coming up in the Omaha area, including these 10+ FREE Events in September!
Join our growing community and keep updated on Omaha family-friendly events and activities and Sign up for our Free Email Newsletter!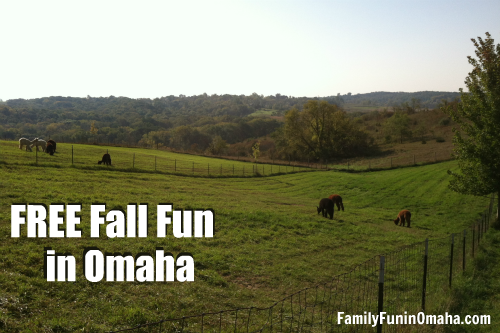 FEATURED EVENT
Celebrating Native American cultures, the powwow honors the traditional dance, music, artistry, oral history, and foods of various tribes across Nebraska and the surrounding region including Omaha, Ponca, Santee Sioux, and Winnebago.
Location: Online (Connect to Facebook Virtual Powwow on Sept. 12th)
Please Note: It is always a good idea to verify before visiting as dates and times may change.
FREE Ongoing Activities:
Pose for a contact-free selfie with Marvel's Iron Man, along with a grab-and-go kid's craft sponsored by Samsung.
Location: Nebraska Furniture Mart (Event Center in the Appliances and Electronics Building), 700 S. 72nd St., Omaha
End of Summer Celebration featuring a FREE outdoor concert and a fantastic fireworks to follow.
Location: Rockbrook Village, 2800 S. 110th Ct., Omaha.
Friday Family Movie Nights at the Orchard will continue all fall!

Friday, Sept. 4 (7:50 p.m.): UP
Friday, Sept. 18 (7:25 p.m.): The Goonies
Friday, Sept. 25 (7:15 p.m.): The Wizard of Oz

Location: 19475 225th St., Council Bluffs, IA.
Drive-In Movie – Friday, Sept. 4 (9 p.m.), FREE
Featuring a Free drive-in showing of Shrek in the parking lot. Lawn chairs welcome. Social distancing rules apply.
Location: Alama Drafthouse Parking Lot, 12750 Westport Parkway, La Vista.
Explore outdoor opportunities at any Nebraska state park, state recreation area, or state historical park without the need to purchase a park entry permit for the day. It also allows anyone to fish for the day without a fishing permit.
Location: Any Nebraska state park, state recreation area, or state historical park. Find places to go.
World O! Water is a fun, annual event for all ages to learn about the important role water plays in our lives and community. September 12th we are going Virtual! Join in to experience virtual demonstrations and online activities.
Location: Online
Pick-up the September activity in the store along with a money-saving coupon. In September, kids can decorate an activity spinner.
Location: Area JCPenney stores (Find locations here).
Aladdin (2019) starts at dusk. Movies start at dusk. Bring blankets or chairs to sit on. Food, drinks, and ice cream for sale at Dairy Chef.
Location: Dairy Chef, 3223 N. 204th St., Elkhorn, NE
Brains will grow and smiles will shine as we all work together to make some amazing music.
Location: Fat Brain Toys, 16909 Burke St., Omaha, NE.
Fun, free and family-friendly movie event featuring Ferris Bueller's Day Off. Plus, free access to the Centris Family Fun Zone Carousel from 6 to 7:30 p.m. Seating will be in stadium seats this year.
Location: 12356 Ballpark Way, Papillion, NE.
Fall at the Farm – Saturday, Sept. 19 (9 a.m. – 5 p.m.)
They are giving public access for the first time ever for this exclusive day, Fall at the Farm will host a wide range of family-friendly activities. There is no admission charge this year.
At 8a.m. they are hosting a 5K Berry Dash and 1 mile Family Fun Run (additional costs and registration)
Location: 7538 County Road 15, Arlington, NE. (about 20 minute drive north of Elkhorn, or 15 minutes east of Fremont.)
The 712 Initiative is hosting a community movie night in Kirn Park.
Location: 102 5th Ave., Council Bluffs, IA.
Kick-off celebration features stories and a free kid's goody bag.
Story Walk in the Park runs Sept. 22 – Oct. 1.
Location: Elmwood Park Playground, 808 S. 60th St., Omaha, NE & Meadow Lane Park, 11707 Farnam St., Omaha, NE.
Pop-up performances from Omaha Circus Arts, activities provided by the Omaha Children's Museum, interactive performances by past Musical Explorers Artists, and more!
This event is first-come, first-served, rain or shine, and has limited capacity of 95 lawn squares with up to 8 per group, suggested minimum of 4.
Location: Green Lawn next to Holland Center, 13th St. & Douglas St., Omaha, NE.
Throughout the Summer, see the beautiful "Wings Over Papillion" Butterfly Bench Public Art Project with uniquely painted butterfly benches throughout Papillion!
MORE FUN THIS MONTH–
Special events that are not free, but value-priced!
Experience where volunteers portray life at an 1820's military fort.
A Park Entry Permit is required.
Location: Fort Atkinson State Historical Park, 201 S. 7th St., Fort Calhoun, NE.
Learn more about monarch butterflies, their unusual lifestyle and life cycle, and miraculous migration to Mexico as staff teach you how to catch and handle monarchs for research. Following the presentation, participants are invited to hit the trails in search of monarch butterflies.
Location: Hitchcock Nature Center, 27792 Ski Hill Loop, Honey Creek, IA
MORE FALL FUN: