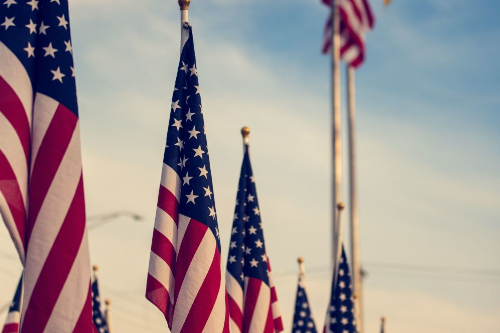 Celebrate with your family this Memorial Day Weekend 2020 in Omaha.
Join our growing community and keep updated on Omaha family-friendly events and activities and Sign up for our Free Email Newsletter!
PLEASE NOTE: As things continue to rapidly change during this unusual time, it is always a good idea to verify details before visiting.
Things to Do in the Omaha Area This Memorial Day Weekend 2020
Nebraska's Memorial Day Observance 2020 will be a virtual event live streamed, in partnership with NET, from the Rotunda of the Nebraska State Capitol. It will start at 8:00 a.m. on Monday, May 25th, with the lighting of a ceremonial candle by a Gold Star Mother. Over the course of the day, honor guard sentinels will stand watch in half-hour shifts until the candle is extinguished at 8:00 p.m. by a Gold Star Father.
Marcus Twin Creek Cinema will begin showing a double feature – E.T. and Jurassic Park – in its parking lot this Friday through Monday this Memorial Day weekend, then weekly during the summer movie-going season.

Friday, May 22 through Monday, May 25 (Memorial Day): "E.T" and "Jurassic Park"

To create less touchpoints between associates and guests, tickets must be purchased online – either through the Marcus Theatres app or website (www.MarcusTheatres.com) – and cash purchases will NOT be an option while on site.
Location: 3909 Raynor Pkwy., Bellevue, NE.
Enjoy a live concert from the comfort of your car.

May 23rd: Kris Lager Band
May 24th: PetRock

Location: 905 Allied Rd., Bellevue, NE.
Explore your neighborhood while searching for the items on the Outdoor Scavenger Hunt.
Paddle sports can be a great way to enjoy the outdoors! It is great exercise and a lot of fun. Choose from a variety of providers who offer Kayak and Stand Up Paddleboard Rentals and Tours in Omaha!
We do our best to share current information in Family Fun in Omaha, but event details may change. It is always a good idea to verify the information before visiting.
Have a wonderful fun-filled weekend!