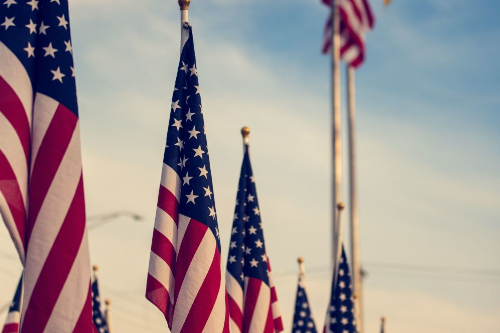 Celebrate with your family this Memorial Day Weekend in Omaha!
Join our growing community and keep updated on Omaha family-friendly events and activities and Sign up for our Free Email Newsletter!
Things to Do Memorial Day Weekend near Omaha
Veterans are invited to walk or ride in the Parade.
American Legion Riders will ride in the parade as a group. More details will be added as we receive updates from Patriotic Productions.
Meet up at 0900. Staging 0945 Parade start time 1000 hours.
Memorial Day, previously called Decoration Day, often becomes another three-day weekend for many. Although a Parade may seem too jovial for such a somber day, the Parade and Concert (with Roll Call of the Fallen spoken by Gold Star families present), is an attempt to educate children and young folks of the debt we owe to those who paid the ultimate price.
PARADE BEGINS WESTBOUND FROM 10TH & JACKSON TO THE OLD MARKET AND BACK TO 10TH STREET AND NORTH TO FARNAM.
CONCERT IMMEDIATELY FOLLOWS PARADE AT GENE LEAHY MALL.
Kick off summer with a one-day extravaganza, including a parade, entertainment, games, car show, and fireworks display!
Memorial Weekend (May 27 – May 29), Military members (past and present) get FREE Admission to Adventureland.
Offer redeemable at the ticket office by presenting your Government issued ID along with Military ID or DD214.
Up to four (4) additional tickets can be purchased at $34.99 each, also at the ticket office.
Spring has finally sprung and you know how we do!
Due to popular demand have upped the stakes a bit!
This year will be $120 a team-
1st place takes home a $300 cash prize and $25 Maloneys Gift card-per player?
Plus swag bags for each players
2nd place $200 Maloneys Gift Card and swag bags
3rd swag bags per player
8 teams
Double Elimination
Sign in for first team 11:30, Tournament starts at Noon- sharp.
Placement in bracket will be base on sign ups and announced after spots are all filled and sign ups completed.
Sign up at drinkatmaloneys.com,
click Wednesday night/ spring league for this specific tournament.
Join us May 29th for our Memorial Day Bike Ride & Cookout at Lake Cunningham! A day filled with friends, food, and fellowship.
Entrance #1: 8965 State Street, Omaha, NE 68122
10:00 AM Bike ride – This short morning ride beckons you with its beauty. On the extremely flat and scenic route, riders take the trail around the lake, then turn around and meet up for lunch and games!
Everyone is welcomed to cycle at their own pace. Bring your bike, your bike helmet, yourself, your family, and friends! For those who may not be bikers, join us anyways…walking the trail is another awesome option.
12:00 PM Lunch & Games – Not into bike riding or walking? Join us for for lunch and games at Lake Cunningham! Bring a chair, your cooler, and a side dish (hotdogs & drinks will be provided) and be ready for a day filled with fun!
Imagine a scavenger hunt around the state to popular tourist attractions, unique restaurants, historical places, and locally owned businesses. Our favorite stops are to the hidden gems, some off the beaten path, that provide a unique way to explore in our own backyard. There are several locations in and around Omaha!
Towers of Tomorrow with LEGO® Bricks partners some of the world's most dazzling and innovative skyscrapers with the world's most popular building brick. The exhibit features 20 astonishing skyscrapers from North America, Asia and Australia constructed in breathtaking architectural detail by Ryan McNaught, one of only 21 LEGO®-certified professionals in the world.
Visitors will be inspired to create their own 'towers of tomorrow' with over 200,000 loose LEGO® bricks available in hands-on construction areas. Young and old will be limited only by their imaginations as they add their creations to a steadily rising futuristic LEGO® metropolis inside the exhibition. McNaught and his award-winning team of builders have used more than half a million LEGO® bricks and devoted over 2,000 hours to build the structures featured in the exhibition.
Water Fun
Paddlesports can be a great way to enjoy the outdoors! It is great exercise and a lot of fun. Choose from a variety of providers who offer Kayak and Stand Up Paddleboard Rentals and Tours in Omaha!
Looking for a Family Getaway near Omaha? Browse for ideas on:

Cabins to Rent
Road Trips
Day Trips
Best Places to Go Camping
and more!
Find many more ideas for inspiration of fun things to do here!
We do our best to share current information in Family Fun in Omaha, but event details may change. It is always a good idea to verify the information before visiting.
Have a wonderful fun-filled weekend!