Enjoy many family-friendly events coming up in Omaha, including these 10+ FREE Events in April!
Keep updated on the latest Omaha fun and Sign up for our Free Email Newsletter!
Find more events in the Omaha Kids Calendar (you can also view only Free Events)!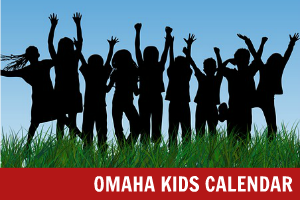 Build A Bunny Basket. Once the basket is built, your child can decorate it with paint and stickers. While supplies last.
2. AIM Brain Exchange Classes – Registration Required
Location: AIM Brain Exchange, 1902 Howard St, Omaha, NE 68102
Each workshop will be taught by professional artists and teachers and will feature a story time and an accompanying arts activity. Partnered with Arts For All. For children ages 8 – 12.
Explore the hands-on children's museum at the Omaha Children's Museum before it begins its 26-week tour through Nebraska! The Omaha stop will be open during First Friday Family Date Night on Friday, April 7 (5 – 8 p.m.); on Saturday, April 8, (9 a.m. – 5 p.m.); and Sunday, April 9 (11 a.m. – 5 p.m.)
The mobile museum is free to visit; admission into Omaha Children's Museum is additional.
The Durham will be open free of charge Saturday, April 8 and Sunday, April 9 to celebrate the building's designation as a National Historic Landmark. The museum is open 10 a.m. – 5 p.m. on Saturday and 1-5 p.m. on Sunday.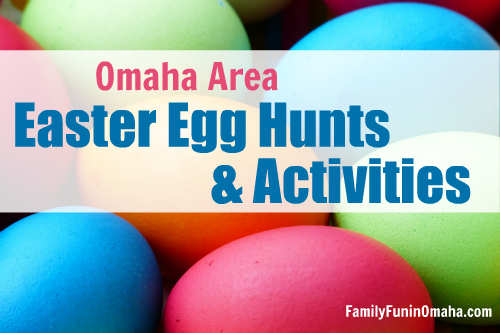 30+ Easter Egg Hunts, Activities, Photos with the Easter Bunny, Pet Photos, and more!
Omaha Mini Maker Faire displays interactive exhibits that highlight the process and attitude of making things. Location: Do Space, 72nd & Dodge.
Fun educational, hands-on classes for pre-school age children and parents.
Free 3x a year. Registration opens the 1st of the month. Please note that space is limited and sessions do fill quickly! April 21 – Frogs and Toads. Register here (Opens April 1st)!
9. Nebraska Science Festival – April 20 – 29 (Many Free Events with NE SciFest Ticket. Tickets will be available soon.)
The Nebraska Science Festival is a multi-day celebration designed to make science fun for kids and adults alike. Enjoy a wide variety of events for all ages, including many with FREE or discounted admission.
10. Earth Day Omaha – April 22 (11 a.m. – 6 p.m.), Elmwood Park
The free event features exhibit booths, children's activities, demonstrations and short speaker sessions
11. YMCA Healthy Kids Day – April 23 (11 a.m. – 2 p.m.), Aksarben Village
Celebrates kids' health and continues to teach healthy habits for kids and families, encourage active play, and inspire a lifetime love of physical activity.
Come for a beginner and intermediate outdoor ultimate frisbee clinic open to all girls and boys ages 13-18. All participants receive a free disc and free lunch. Register today!
Meet and greet eight friends in this character extravaganza: Amelia Bedelia, Elephant and Piggie, Maisy, Pinkalicious, Pout Pout Fish, Tacky the Penguin, the Very Hungry Caterpillar, and Scamper. All children attending will receive their very own book to keep. Storytimes will be occurring at 1:30 p.m. with the Very Hungry Caterpillar, 2:15 p.m. with Maisy, and 3 p.m. with Elephant and Piggie.
Location: 14850 Laurel Ave, Omaha.
Find more Helpful Resources:
Find these and more in the Omaha Kids Calendar (you can also view only Free Events)!