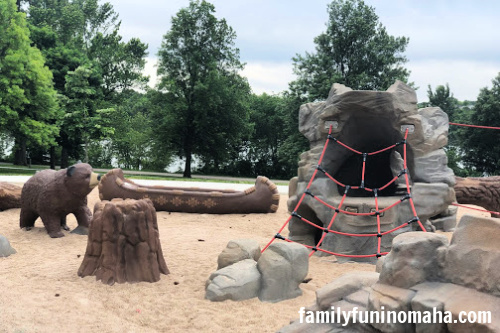 The Standing Bear Lake Playground offers a unique play experience for kids of all ages. The playground features childhood classics like a slide and swings but also includes ropes and various climbing structures for open-ended play.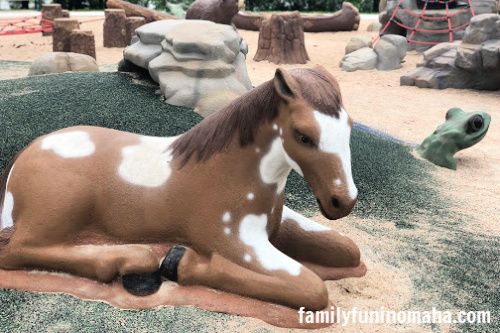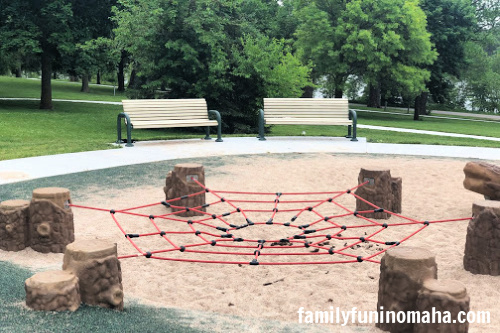 The canoe and various animal figures invite kids to create their own play scenarios and stretch their imaginations. And don't worry about burning off that extra energy; the equipment offers plenty of opportunities to run, jump and climb!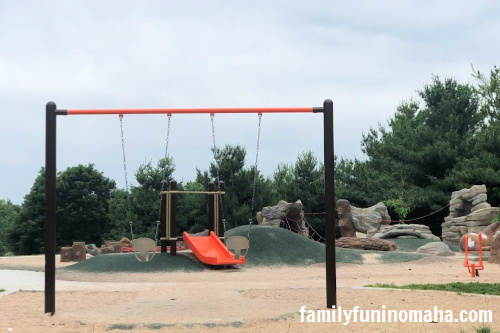 Beyond being a fun change from your standard play structure, the scenery at Standing Bear Lake can't be beat. Pack a lunch and enjoy the view from the picnic shelter or bring the bikes and take advantage of access to over three miles of trails!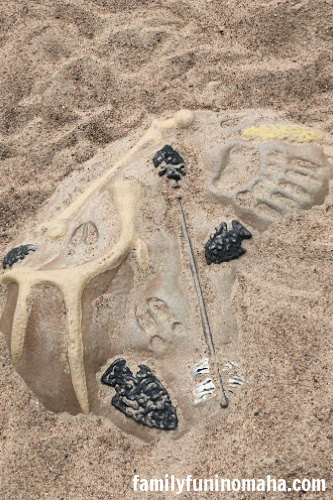 Tip: Bring your sand toys for a fun surprise. Kids can dig for fossils and artifacts! Just make you cover them back up so someone else can excavate them next!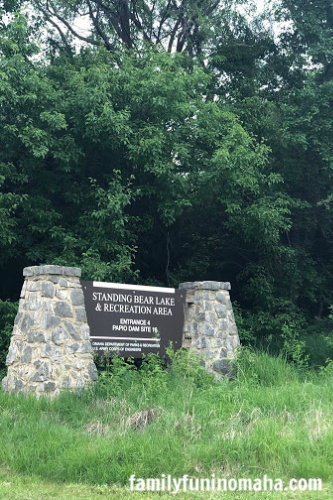 Location: Standing Bear Lake and Recreation Area Entrance 4, 6404 N. 132nd Street, Omaha. (off 132nd at Entrance 4 into Standing Bear Lake)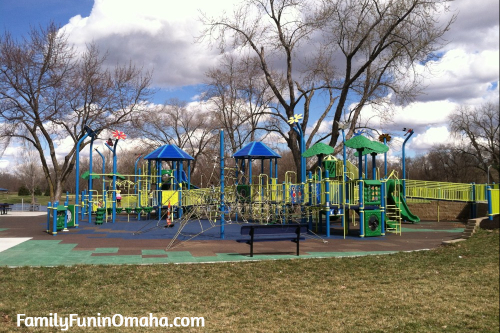 Find More Fun: