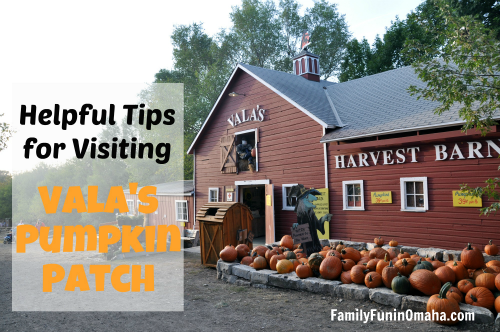 Vala's Pumpkin Patch has become a Fall tradition for many local families!
There is so much to see and do, be sure to plan several hours (if not the entire day!) to experience Vala's. Free parking is available, although it is best to arrive early on the weekends to avoid long lines. Enjoy!
Many thanks to Vala's Pumpkin Patch who is a Featured Listing in our Omaha Area Pumpkin Patch Guide and Omaha Area Apple Orchard Guide.

Join our growing community and keep updated on Omaha family-friendly events and activities and Sign up for our Free Email Newsletter!
See some of the FUN at Vala's here!
**Please note: As details may change, it is always a good idea to verify information before visiting.
2020 Guidelines
A Note About Covid-19:
Because of capacity limits currently mandated by the Nebraska Department of Health and Human Services, Vala's Pumpkin Patch will be limiting attendance at all times. They anticipate this will only affect guests on their peak days, especially October weekends. They will be cutting off admission to Vala's every day if or when they reach maximum capacity. Please arrive early, and be prepared to change plans if you are not able to enter the farm.
**Additionally, please note that by visiting Vala's Pumpkin Patch, you voluntarily assume all risks related to exposure to Covid-19.
** You can view all of their added safety measures here including masks, capacity limits, hand sanitizer stations, and more.
Crowd Tracker
To help with capacity limits, visit Vala's Live Crowd Tracker and Crowd Estimate Calendar.
For further questions, visit their FAQ's page.
Highlights of Vala's Pumpkin Patch
There are many activities for all ages to enjoy. Over 50 Attractions and Activities are all included in the admission price (see activities with additional cost below).
You can reserve a campfire online and cook your own dinner or s'mores! Save when booking on Mondays, Tuesdays, or Wednesdays.
My young children love the Storybook Barn, Hayrack ride, the huge slide, petting corral, Bunnyville, Ducky Derby, Pedal Trikes, and the Barnyard Adventure Ride.
My favorites are the Pumpkin Jump, Lost Pumpkin Mine, and Family Pedal Carts (I cannot stop laughing when I ride those!)
Older kids and teens enjoy all of the above plus Pumpkinapolis 500 Extreme track, Haunted Farmhouse, and The Big Slide Ride.
Many Play Areas are available including the Applewood Play Area, Hackberry Hideout, and the Corn Wagon Play Area.
Live Shows add to the fun! The Pig Races (listen closely for the pig jokes!), Pumpkin Cannon, and Pumpkin Eating Dragon Show are all enjoyable.
Ample shopping for pick-your-own pumpkins, gourds, jams, cider, candy, and baked goods (you get to smell these on the way out!)
New in 2014: The Pie Barn offers delicious pies, soups, salads and sandwiches, and a large eating area. Barnyard Sports includes a fun sports games area where kids and adults alike will have fun throwing baseballs, footballs and more.
New in 2015: Barnyard Challenge Course: Made especially for children (perfect for kids 5-10 years old), parents can lead their child in a low ropes course that will challenge their balance and coordination.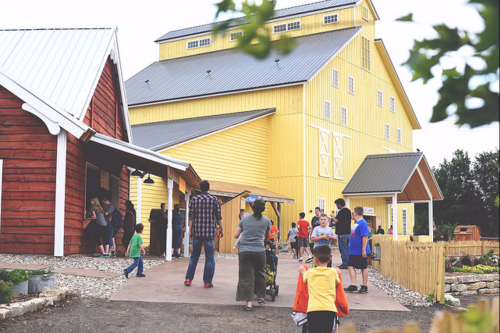 New in 2016: Freya's Chicken Yard, all-new poultry-themed area, is the biggest addition ever! Highlights include The Egg Scramble, The Pick-Up Chicks' Revue, and Henway Piano.
New in 2017: New Ziplines, Pumpkin Hollow Farmstead, and The Birdie Barns. Plus, a new mother's nursing/pumping room, located right next to Lolo's Fudge Shop.
New in 2018: Prairie Town, Pick-Your-Own Apples, Fireworks over the Pumpkin Patch, Storybook Garden, New Barnyard Adventure Ride designs, Skee-ball, and Harvest Barn Donuts and Café.
New in 2019: Orchard Play Yard, New Photo Opportunities, and Barnyard Adventure Ride and Storybook Barn Additions.
What is New at Vala's in 2020
Celebrate fall with apple picking, apple cider, caramel apples, apple cider donuts, FREE train rides, and more. Vala's is open from 10 a.m. to 7 p.m. with over 30 attractions for fall fun during this Labor Day weekend special event.
Note: They will have limited admission, pre-purchased tickets only, reserve your tickets online here. ** They will not be accepting season passes for this event, because of the very limited capacity they are setting. They will be having a season passholder weekend September 12th and 13th.
2020 Special Guidelines
** You can view all of their added safety measures here including masks, capacity limits, hand sanitizer stations, and more.
Crowd Tracker
To help with capacity limits, visit Vala's Live Crowd Tracker and Crowd Estimate Calendar.
For further questions, visit their FAQ's page.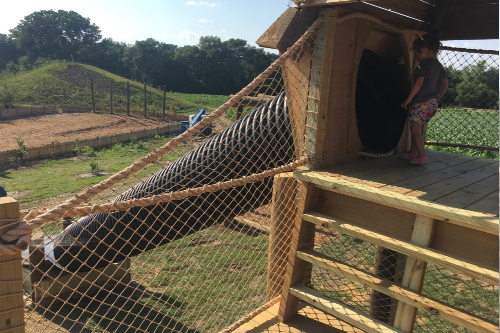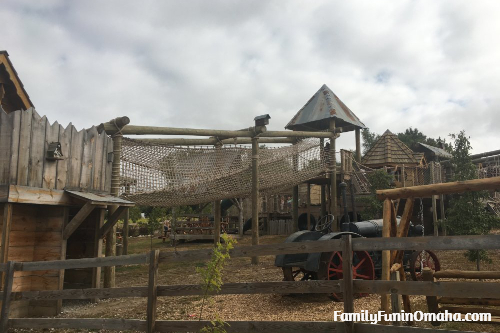 Vala's Prairie Hill Town is a perfect place for those 9 and under to explore, climb, and play with slides, swings, an adorable little playhouses!
What to Eat at Vala's
Delicious pies, turkey legs, specialty drinks, and more, Vala's offers a variety of amazing food!
Read more about our picks for the 10 Best Foods at Vala's Pumpkin Patch here!
What to Bring to Vala's
Sunscreen, bug spray, water, good walking shoes, and a jacket for the cooler evenings.
Strollers – If you have little ones, it is a good idea to bring a smaller stroller for when they get tired (since there is a lot of walking). It is a little difficult to move the strollers through the dirt walkways, and so a lightweight stroller is best.
Vala's Discounts and Deals
Please Note: Promotions and dates can change at any time. It is always a good idea to verify on Vala's website or by contacting them before visiting.
Girl Scout & Boy Scout Weekday Discount Days – Sept. 21-24
$5.00 OFF (per person) Monday through Thursday price. Good for entire family. The scout member must wear their scouting t-shirt or part of their uniform to identify them as a scout.
Homework is DONE Days – Wednesdays, Sept. 23, 30, and October 7, 14, 21, 28 (9 a.m – 2 p.m.)
For the many students participating in remote learning this year, when their homework is DONE, bring them to Vala's for a day of fun! Families will be able to take advantage of school group rates.
Cost: $8.99 per child, ages 3 to 15. Parents and students ages 16 and older are also $8.99 per person. Price includes Admission, Train Ride, all attractions and live shows, and a coupon for $2.50 off a pumpkin for each child ages 3 to 15. Ages 2 and under are free.
Awana's Day – Sept. 29
Students enrolled in Awana's are admitted free when they wear their Awana's T-shirt.
Details
Where: 12102 South 180th Street, Gretna, NE 68028 (South of Highway 370 on 180th Street – Directions)
When: Friday, September 18-Sunday, November 1, 2020
Hours: Sunday-Thursday: 9 a.m. – 9 p.m. Friday & Saturday: 9 a.m. – 10 p.m.
Photo credit: All photos were provided by Vala's Pumpkin Patch.