Enjoy many family-friendly events coming up in Omaha, including these 10 FREE Events in March! Celebrate Dr. Seuss, St. Patrick's Day Parade and Events, Magic Show, and more!
Keep updated on the latest Omaha fun and Sign up for our Free Email Newsletter!
Find these and more in the Omaha Kids Calendar (you can also view only Free Events).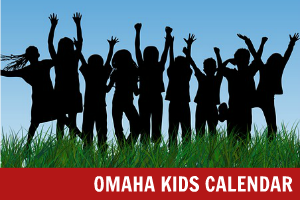 1. Celebrate Dr. Seuss!
Enjoy Under the Big Top! Circus Night at the Museum!
Hands-On Workshop where kids can Build a Rain Gauge.
4. Hummel Hike Club – 1st Saturday of every month (March 4th, April 1st, May 6th), 9:30 – 11 a.m.
Learn the trails and enjoy fun monthly themes. Register online or at any City of Omaha Community Center.
Take a nature hike through the Wetland Trails at Adams Park Community Center.
6. FUN all month at the Omaha Public Libraries
"Suess-Sational Science" show presented by the Omaha Children's Museum. There is no need to RSVP to this event.
Location: Claire's in Shadow Lake.
Route: Starts at 15th & Howard Streets, go EAST on Harney to 11th Street, SOUTH to Howard Street, and WEST to 14th Street. Scroll down for parade route.
Come celebrate Nebraska's 150th birthday with Jeff Quinn's "Abra- Nebraska" show.
Fun educational, hands-on classes for pre-school age children and parents.
Free 3x a year. Registration opens the 1st of the month. Please note that space is limited and sessions do fill quickly! Register here!
The Jungle Book! Themed kid-friendly activities start 30 minutes before the movie (at 5:30 p.m.).
The Key Log Rolling Club is free for all ages. Instructors will be there to teach the basics of the sport. No registration necessary. Swimsuit and shorts recommended.
$5 or Less
Fridays, Saturdays, and Sundays at 10 a.m. Participating Omaha Locations include: Majestic Cinema (144th & Maple), Twin Creek in Bellevue, and Village Pointe. Please arrive early as seating is limited to theater capacity.
You can also get FREE Admission by printing off tickets from American Family Insurance!
Find more Helpful Resources:
Find these and more in the Omaha Kids Calendar (you can also view only Free Events)