Apple Cider Donuts… Lemonade Slushies… Fresh Produce… Special Events… Family Fun… can all be found in the beautiful surroundings at Ditmars Orchard & Vineyard.
Located just North of Council Bluffs, Ditmars Orchard offers a perfect day trip from Omaha!
See more about all the fun you can have at Ditmars here!
SUNFLOWERS

Stroll through the Sunflower fields for a picturesque view! (Check their website or Facebook page to see when the Sunflowers are in bloom!)
With butterflies fluttering all around you, visitors can walk among the Sunflowers and enjoy the fresh air and beautiful scenery!
U-PICK FRESH PRODUCE (& in-store, too!)
Depending on the season, guests can pick apples, peaches, strawberries, pumpkins and more!
SPECIAL TREATS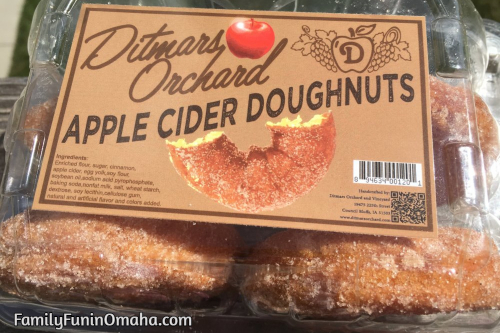 Their Apple Cider Donuts are delicous!
Visit the indoor cafe to pick up produce, lunch, or a lemonade slush!
As a vineyard, Ditmars also offers a variety of wines. Guests can take a "FLIGHT" and taste a sample of their wines, a glass to enjoy in the scenery of the orchard, or a bottle to take home.
KIDS PLAY AREAS
Kids will love the playsets, swings, climbing on the tires, and special area just for them!
BEAUTIFUL SCENERY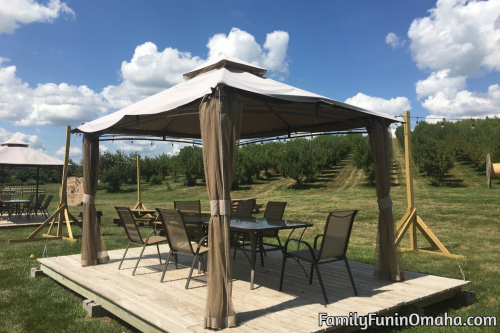 These new seating areas are perfect for enjoying a treat from the cafe or a glass of wine, while enjoying the beautiful surroundings!
SPECIAL EVENTS
Ditmars offers special events throughout the year, including Movie Nights, Various Bands, and our favorite event – the Hot Air Balloon Festival in the Fall!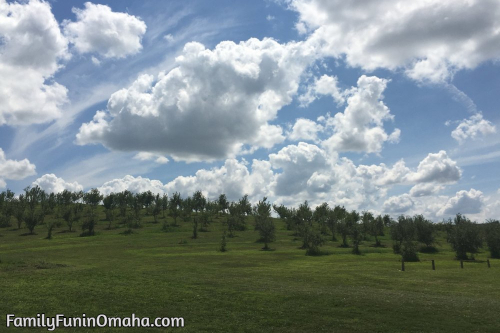 Depending on the season or special event, admission is charged.
Find out more about Ditmars Orchard & Vineyard here to plan your visit!
Find More Fun: