Looking for fantastic gift ideas this Holiday season? Support local businesses and attractions and find that special gift in two sections: Local and Home-Based Businesses and Give the Gift of Fun! Plus, enjoy special discounts at some local businesses just for Family Fun in Omaha readers!
Local and Home-Based Businesses
Support local and home-based businesses and find the perfect gift for your special someone!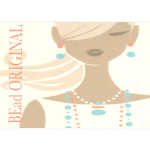 BEad ORIGINAL – Handcrafted jewelry to compliment your everyday life.
Recommendations: Secret Message Necklace, Silver Circle Earrings, Turquoise Wrap Bracelet
»» To shop, visit BEad ORIGINAL.
eCreamery Ice Cream & Gelato Gifts offer a delicious delivery of any message. Happy Holidays, Birthdays, Get Well – specialty ice cream says it best! Design your own flavor from over 40 unique flavors and mix-ins or personalize the titles of 20 best selling flavors at eCreamery.com. Omaha Owned and Operated.
Recommendations: Holiday Ice Cream Collection, Tonsillectomy Ice Cream Collection, Happy Birthday Ice Cream Collection
Special Offers: Save 15%! Use code: OmahaFF
»» To shop, visit eCreamery.
Emily Edson Design is a small design studio specializing in unique event stationery. Check out our holiday cards, birth announcements & party invites.
Recommendations: Race Car Birthday Invite, Woodgrain Holiday Cards, Polar Express Birthday Invite
Special Offers: Receive 25% off your order! Use code: FFO25
»» To shop, visit Emily Edson Design.
KraftyKash Designs – One of a kind jewelry made just for you from an old dictionary, atlas or Bible. Prices range from $18-$38. Custom orders are always welcome.
Recommendations: Word of the Year 2014, Vintage Map Necklace, Monogram Dictionary letter ring with adjustable band
Special Offers: FREE shipping – Use the coupon code CELEBRATE at checkout
»» To shop, visit KraftKash Designs.
Littleton Treasures – Handmade just for you.  Unique, handcrafted gifts for everyone on your list.
Recommendations: Crochet Scarves, Crochet Boot Cuffs, Crochet Earwarmers
Special Offers: Mention you found Littleton Treasures on Family Fun in Omaha and save 10%!
»» To shop, visit Littleton Treasures.
Premier Designs Jewelry – Christmas is right around the corner…Jewelry is the PERFECT gift for that special woman in your life!
Recommendations: Layered On (pg 11 in Holiday Catalog), Ritz (pg 120 in Main Catalog), and Opening Night (pg 78 in Main Catalog)
Special Offers: Buy 2 items, get the 3rd at 25% off.  Buy 5 items, get the 6th, 50% off!
»» To shop, visit Premier Designs Jewelry. Access code: 2483.
Smiling Turtle Art Spot features a boutique-style gallery with handmade artwork and accessories by local artists. We offer art classes, too – perfect for your next Mom's Day or Night Out!
Recommendations: Silk Scarf Class, Bracelet Class, Swarovski Crystal Jewelry Class
»»To shop, visit Smiling Turtle Art Spot.
Thirty-One Gifts – Thirty-one products assist with everyday life organizing solutions.
Recommendations: Top 12 Giftable Items. Like my Facebook Page for product ideas!
Special Offers: Monthly Specials.
»» To shop, visit Thirty-One Gifts. Place your order by clicking on 'My Parties' tab, then 'Shop Now' on the Family Fun Holiday Boutique, and receive 15% off your next order (no expiration date, order must be emailed to me for discount to be applied).  
–>**Enter to Win A 'Holiday On the Go' Package Valued at over $200! 
Give the Gift of FUN
Give the gift of FUN in Omaha and help create memories at these local businesses and attractions. Family memberships are wonderful gifts that keep giving all year long!
The Durham Museum – Share the museum with everyone on your list! Gift memberships to The Durham Museum provide exclusive benefits including 12 full months of first-class exhibits, educational programming, and special events.
Special Offers: Purchase a gift membership between 11/15-12/31 & receive a FREE 12 oz. box of Bakers Chocolates! Offer is only valid for purchases made during a visit to the museum.
»» To shop, visit The Durham Museum.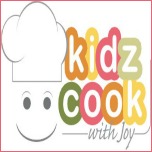 Kidz Cook with Joy offers fun, hands-on cooking lessons, birthday parties, and manners classes for all ages.
Recommendations: Gift Certificates are available by emailing us at [email protected] or calling 402-612-9199.
Special Offers: Bring a friend or sibling!! Buy one get one FREE with this Family Fun in Omaha offer!!
»» To shop, visit Kidz Cook with Joy. 

Lauritzen Gardens – The holidays are in bloom at Lauritzen Gardens. Celebrate the natural beauty of the season with events that evoke warm greetings of goodwill and cheer.
Recommendations: THE GIFT GARDEN: The gift shop at Lauritzen Gardens offers a unique and extensive selection of botanical and nature-inspired gifts that reflect the collections in the garden. Garden members save 10% on every purchase! Call 402-346-4002.
HOMEMADE HOLIDAY CHEER: Create a unique gift with a natural flair. Enjoy festive floral design and wreath making workshops to add beauty to the home and joy to the holiday season. Visit www.lauritzengardens.org for a class schedule, or call 402-346-4002, ext. 263 for details.
GIFT MEMBERSHIP (see offer below)
Special Offers: GIVE THE GIFT OF ALL SEASONS: Celebrate the beauty of all four seasons with an annual membership to Lauritzen Gardens. Receive $5 off any gift membership purchased through December 31, 2013. Discounted membership levels are $25-$65, making them an affordable, practical gift for any nature-lover on your list. Call 402-346-2002.
»» For more information on Memberships, visit here. For main website, visit Lauritzen Gardens here.
Omaha Children's Museum – Permanent exhibits, traveling exhibits, special events and an array of educational programs promoting hands-on learning through play.
Special Events/Exhibits: Things That Go!, Santa's Magic, Milk & Cookies With Santa, First Night of Play
Special Offers: Give the gift of play this holiday season! Receive 4 free main attraction passes to Family Fun Center with the purchase of a gift membership now through December 31. Gift memberships start at $89 and get you access to member only events, member previews and other great discounts!
»» To purchase gift membership, visit here. For main website, visit Omaha Children's Museum.
Smiling Turtle Art Spot offers classes for ages 5+.  Parties & Scout Troops welcome!  Gift Certificates available.
Recommendations: Art Kidz: Self-Portraits Class, Art Kidz: Polymer Clay Class, Winter Camp January 2&3
»» To shop, visit Smiling Turtle Art Spot.
Are you interested in joining these fantastic businesses and attractions? Please contact us here or email us at FamilyFuninOmaha (at) gmail (dot) com for more information.
Have a wonderful Holiday season!