We had so much fun doing the Shamrock Hunt, that we decided to create a Neighborhood Scavenger Hunt!
Walk around and explore your neighborhood while searching for the items on the list. You can add your own ideas to the list, too!
CHALLENGE: For older children, add a color, description, etc. to each item. For example: For Sale/Sold Sign, Red Front Door, Heart Door Hanger, Cardinal, Blue Bench, etc.
Find more Fun Activities to Do at Home here!
Click on the image below for a printable to take with you on your next adventure!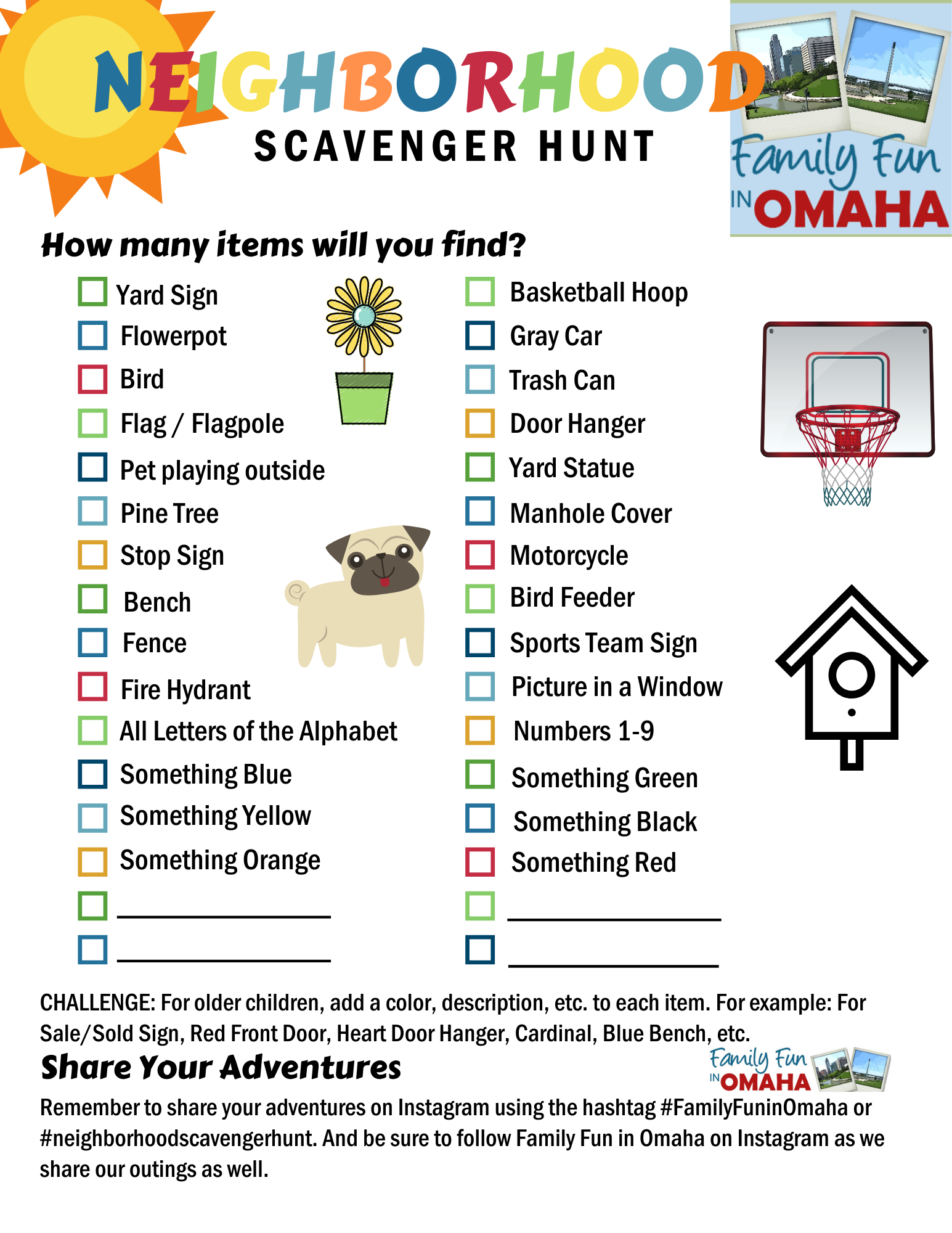 PIN IT