Looking for ideas of things to do on Presidents Day when your kids are off school? Find several ideas for fun in Omaha on Presidents Day this year!
Join our growing community and keep updated on Omaha family-friendly events and activities and Sign up for our Free Email Newsletter!
** Please Note: It is always a good idea to verify information before visiting as some businesses may not be open or times may vary due to Presidents Day.
Things to Do on Presidents Day in Omaha
Celebrate Presidents' Day Ninja style. It's time for you to be elected President of the World you create. Build your own White House, Washington D.C. monuments or start from scratch and create your own world that you run by your rules and laws. Perfect for kids 7-14.
Cost: $60/child. Register here.
Location: Code Ninjas (Southwest Omaha), 7051 S 181st St, Suite 102, Omaha.
Come have some fun on the ice during any of their open skate hours.
Cost: $4-$6 admission + $2 Skate Rental.
Location: 6171 Grover Street, Omaha.
Visit the museum on President's Day for presidential-themed activities including the Red, White & Blue Science Show and presidential bingo. Activities are included with museum admission.
Experience Dinosaur UpROAR, full of life-sized dinosaurs, fossil displays, a scavenger hunt, and interactive family activities!
Included with paid admission.
The Robot Zoo exhibition features robotic animals and seven hands-on activities that illustrate fascinating real-life characteristics, such as how a chameleon changes colors and how a fly walks on the ceiling. The larger-than-life-size animated robots utilize machinery that simulates the animal's body parts of their real-life counterparts.
Included with paid admission.
Play on the indoor playground, go ice skating, venture climb, or go sledding!
Cost: Admission fees + park entry permit.
Enjoy the fun aquatic center and kids indoor playground!
Cost: Day passes available.
Location: 2825 Y St., Omaha
Children of all ages are welcome; storytimes will be tailored for the age of the children present. Experience stories, creative movement, music and more.
Location: 2808 Q St
Please Note: All OPL locations except South Omaha Library will be closed on Monday, February 18, in observance of Presidents' Day.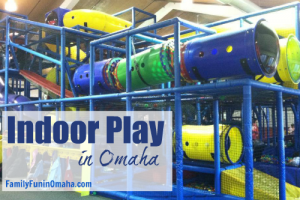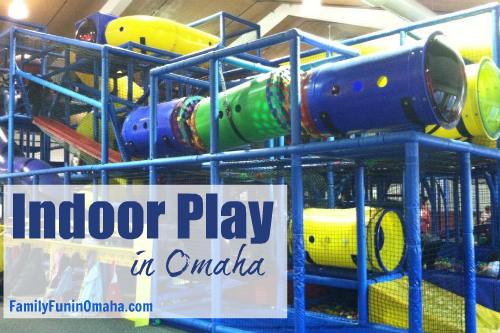 Discover many Indoor Play Centers and Activities in the Omaha Area that provide a great option for active play with Trampolines, Bounce Houses, Warrior Obstacle Courses, Open Gym Time, Mini Golf, and more!
** Please Note: Check with the business before visiting as some places may not be open due to President's Day.
Find More Omaha Fun: