Let your kids express their creativity with drop-in crafting, kids classes, paint-your-own-pottery, and more through a variety of Art Classes and Programs in the Omaha Area!
→ Find additional options in the Omaha Area Kids Classes and Programs Guide here!
[Local Businesses: To add your listing, please email us to get started!]
Join our growing community and keep updated on Omaha family-friendly events and activities and Sign up for our Free Email Newsletter!
Kids Art Classes and Programs in Omaha
It's Yours Pottery
2518 S 132 CT, 132 & Center St, Orchard Plaza West, Omaha, NE
Open Studio Time, Birthday Parties for ages 6+, Kids Night Out, Girls Night Out, Special Events ... Pottery Painting, Hand-building in Clay, Glass Fusing, Canvas Painting and Candle Making!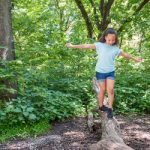 Fontenelle Forest
1111 Bellevue Blvd. North, Bellevue, NE
Come Celebrate at Fontenelle Forest! Animal Encounters, Raptor Visits, Guided Hikes, Birdhouse Decorating, Indoor Play Area, Outdoor Play Area and More. ADA accessible.
---