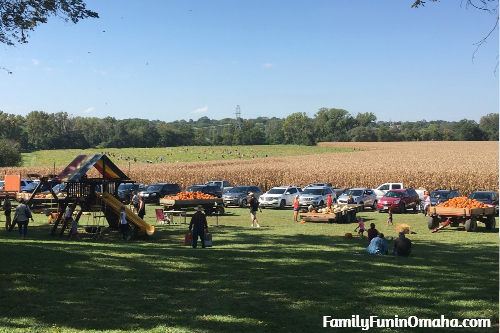 Markman Pumpkin Patch, located at 120th & Military, is a small, family-friendly, and popular local farm where you can purchase pumpkins and gourds.
It is one of the Pumpkin Patches included in our Omaha Area Pumpkin Patch Guide!
We love coming here every season and finding the perfect pumpkin, and kids love playing on the playground.
What started out with just a few pumpkins has grown to become a part of many local families Fall traditions!
Join our growing community and keep updated on Omaha family-friendly events and activities and Sign up for our Free Email Newsletter!
Huge selection of small pumpkins, with more brought in all season!
We love the wide variety and selection full of various colors, sizes, and shapes.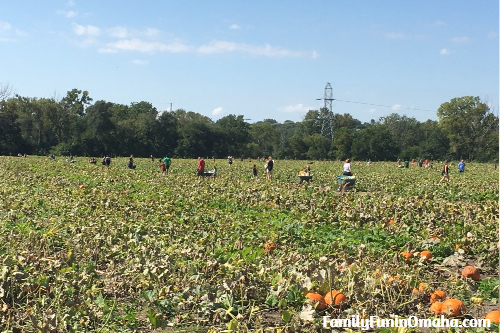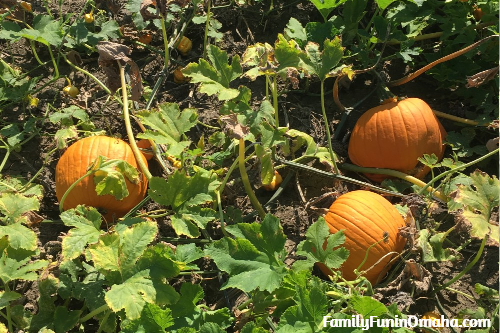 Early in the season, families can go out in the field to find their perfect pumpkin.
Later in the season, tractor loads of more pumpkins and gourds are brought in.
Additionally, families can add to their Fall decor with corn stalks and hay bales.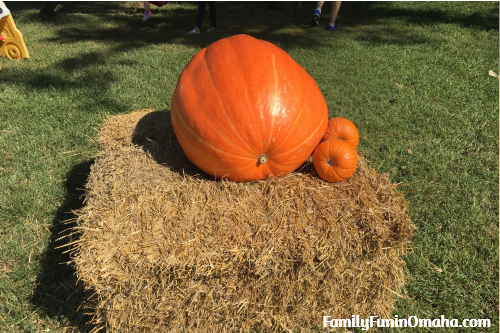 We love this large pumpkin – perfect for a Fall photo!
Reader Tips
If you have a wheelbarrow or wagon, bring it along. This way you don't have to wait for an empty one.
Bring gloves and some kind of cutting tool if you want to go in the fields to cut your own pumpkins and gourds.
Bring cash (credit cards not accepted).
– Thanks Diana for these tips!
Location: 120th & Military

Dates: Opens around mid-September each year, usually 9 a.m. – dusk.

Cost: No admission fee. You pay for the pumpkins and gourds you purchase. (Credit cards not accepted.)
Find more Fall Fun: