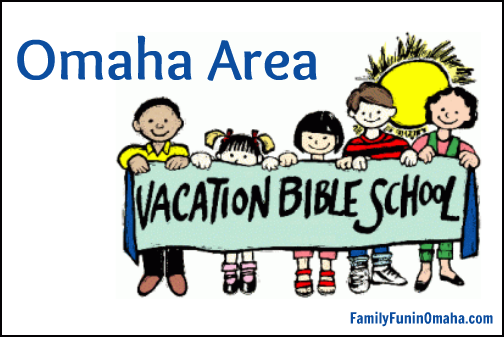 Omaha Area churches offer Vacation Bible Schools (VBS) during the summer months. A special thanks to everyone who shared their information with us. Registration is required with most programs. It is always a good idea to verify the information before participating.
Would you like to feature your Vacation Bible School or do you have one to add? Please contact us to let us know. 
Join our growing community and keep updated on Omaha family-friendly events and activities and Sign up for our Free Email Newsletter!
2020 Vacation Bible Schools
June 7 – July 2, 2020
Location: Online
Ages: Children entering 4-year-old preschool through 5th grade in fall 2020
July 12 – 16, 2020
Location: Online
Ages: Children 3-years-old through 3rd grade
Summer Fun in Omaha
Other Helpful Resources: