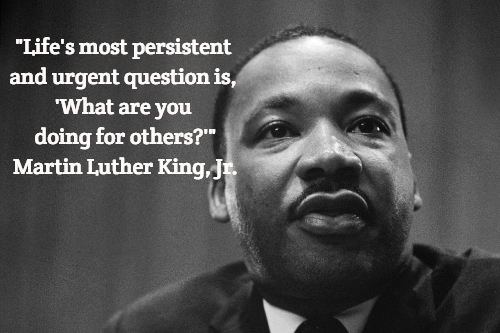 Celebrate and enjoy Martin Luther King, Jr. Day in 2021 with these family-friendly activities and volunteer opportunities in Omaha!
Join our growing community and keep updated on Omaha family-friendly events and activities and Sign up for our Free Email Newsletter!
Martin Luther King Jr. Day 2021
The event is free and open to the public.
Location: Online on Zoom.
The Durham Museum is proud to offer free admission to the community on Monday, January 18, 10AM-4PM, to celebrate the Martin Luther King Jr. Day. Join the museum as they highlight MLK's legacy and message of peace, tolerance, community service, and an inclusive, hopeful future for all.
There is no fee for admission, but advanced registration is required, and space is limited. Each person visiting must reserve a ticket in advance online or over the phone. This is the only method for admission at this time. Visit www.DurhamMuseum.org or call 402-444-5071 to register. Because capacity is limited, they ask that members and frequent visitors consider allowing those who may not otherwise be able to visit the museum to enjoy this opportunity.
Omaha Children's Museum will be open for the holiday, Martin Luther King Jr. Day! Open play and educational programming will be held from 9 a.m. to 3 p.m.
Reserve a time to visit. Walk-ups are welcome, though capacity is limited so it is always encouraged reserving a visit time so there are no disappointed little ones.
Location: 500 S. 20th St., Omaha.
Open Door Mission is looking for volunteers to help sort and assemble donations.
Minimum age: 5 years. Environment limit: 10 people at a time.
Limited availability. Registration required ahead of time.
Location: 2205 East Locust Street.
Choose from a variety of agencies where families can volunteer their time on this day to serve others. (It is always a good idea to contact the agency before planning to volunteer to verify age requirements, complete the application process (if needed), or schedule a time in advance.)
Find More Fun:
(It is always a good idea to verify the schedules and open dates/times of the location before visiting.)