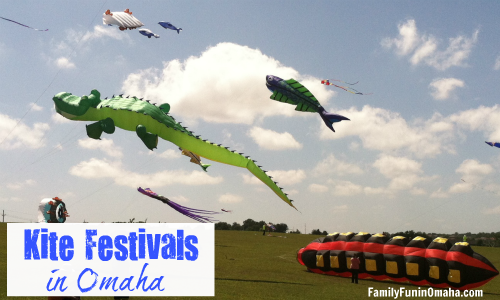 Kite Festivals are a FUN, family activity filled with amazing and beautiful kites!
Join our growing community and keep updated on Omaha family-friendly events and activities and Sign up for our Free Email Newsletter!
(These events are dependent on the weather and schedules can change. If possible, it is always a good idea to verify before attending.)
Kite Festivals
Family event with flying kites.
Location: Ditmars Orchard & Vineyard, 19475 225th St., Council Bluffs, IA.
A popular event with many kites! Bring your own kite, and kids can bring a bag for the candy drop.
Location: LaVista Soccer Complex, 7346 S. 66th St., La Vista, NE.

(These events are dependent on the weather and schedules can change. If possible, it is always a good idea to verify before attending.)
Other Helpful Resources: