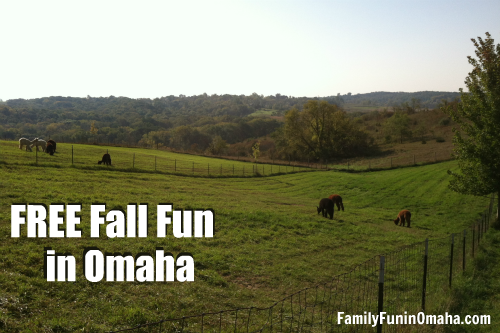 I love fall in Omaha! Enjoy many FREE family events this fall in Omaha!
It is always a good idea to verify the information with the business before visiting.
Join our growing community and keep updated on Omaha family-friendly events and activities and Sign up for our Free Email Newsletter!
MORE FALL FUN: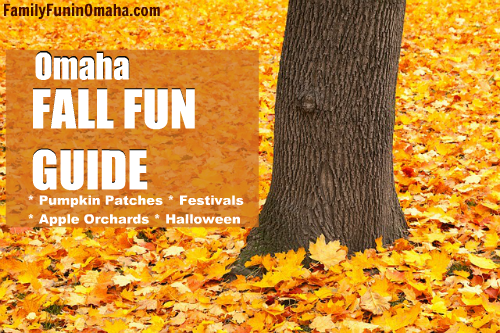 Bring picnic items, lawn chairs, or blankets and join the free family fun – live music, food for purchase, fireworks, and free Kroc guest passes to take and share.
Location: Omaha Kroc Center, Amphitheater and lawn, 2825 Y St., Omaha.
World O! Water is a free, annual event designed to enlighten the public about water conservation, quality, and recreation. World O! Water helps individuals and families learn about simple, everyday actions that help prevent water pollution and ensure clean water from our streams to our sinks.
The 2021 virtual event will happen at WorldOWater.org September 10th through September 27th! The WO!W online event offers 12 unique adventures you can explore at your own pace.
Visit WorldOWater.org to complete fun challenges & enter to win prizes!
Abominable starts at dusk. Bring blankets or chairs to sit on. Food, drinks, and ice cream for sale at Dairy Chef.
Location: Dairy Chef, 3223 N. 204th St., Elkhorn, NE
Join in the 30th anniversary Fort Omaha Virtual Intertribal Powwow. The powwow will be held virtually on Saturday, Sept. 25 from 1-5 p.m.
Celebrating Native American cultures, the powwow honors the traditional dance, music, artistry, oral history and foods of various tribes across Nebraska and the surrounding region including Omaha, Ponca, Santee Sioux and Winnebago.
Watch for website updates on the virtual event.
See the original Jurassic Park after the Omaha Storm Chasers baseball game.
Location: 12356 Ballpark Way, Papillion, NE.
Go on a scavenger hunt across Nebraska (including several stops in the Omaha Area) and discover hidden gems. Free to participate.
Each week features a family-friendly movie with a Halloween theme.
Location: 19475 225th St., Council Bluffs, IA.
Come and meet a real-life superhero! From 11 to noon, a firefighter from the Omaha Fire Department will be visiting their store – and they're bringing a firetruck! Plus, Rainbow Trout will be making balloon animals
Location: 16909 Burke St, Omaha.
Learn about trout fishing and all there is to know about catching this popular fish. All necessary equipment will be provided.
Location: Fontenelle Park, 4405 Fontenelle Blvd., Omaha, NE.
It is always a good idea to verify the information with the business before visiting.
We do our best to share current information in Family Fun in Omaha, but event details may change. It is always a good idea to verify the information before visiting.
Have a wonderful fun-filled Fall!