Scatter Joy Acres
Enjoy a day of relaxation with animals at this Nebraska Rescue Ranch.
If you've ever sat while spending time with an animal, you understand how healing it can be to cuddle a furry pet. The people who run this rescue ranch know animals' capacity for healing and help, and they provide everyone the chance to do so.
Scatter Joy Farm works with abused and at-risk kids. They believe that playing with the animals and spending time in the fresh air can help heal past hurts and teach empathy and responsibility.
Visit their website for more information.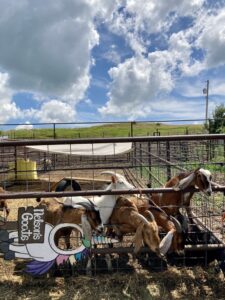 Nelson Farm
Nelson Fam has a variety of animals, from goats to baby ponies to horses to cows. When purchasing your ticket, you can buy food to feed the animals. It is a fantastic method to expose youngsters to non-traditional pets. The grounds also have a three-story hay castle with slides visitors can enjoy exploring.
Visit their website for more information.