Kansas City is a perfect Midwest destination, about a 3-hour drive from Omaha, and filled with enough fun and adventure that makes us wanting to return again soon.
One of our favorite stops is Crown Center and Union Station, Kansas City's fully restored landmark. This beautiful building now houses restaurants, shops, and many fun attractions.
Join our growing community and keep updated on Omaha family-friendly events and activities and Sign up for our Free Email Newsletter!
Learn the story of Hallmark with exhibits that demonstrate the creativity and innovation that go into making Hallmark products. Guests can make their own bow and watch as it is created.
Children can create puzzles, make art, and use their imaginations with a variety of materials from Hallmark. Family Art Sessions are 40 minutes. Tickets are available on a first come basis. Children must be accompanied by an adult, and adults must be accompanied by a child.
At special times throughout the year, children can play in the interactive play area, located at the Crown Center Shops, Level 1 Showplace. Visit Crown Center to see schedule of exhibits.
See a variety of model train exhibits from tiny N-scale model trains to the big G-scale giants of the model train world. A couple of the train exhibits have a fun list of items to find within the exhibit! (Note: During special events, guests may have to walk around the outside path to visit the Model Trains, but it is well worth the walk!)
This free, walk-in experience allows you to see interactive exhibits, millions of dollars in the region's largest cash vault and design your own digital currency, complete with your photo.
BONUS:
Enjoy a variety of child-themed activities including Sky Bike, Genetics: Unlock the Code, Dino Dig, and many more!
(Valid at time of posting. Verify for participation before visiting.)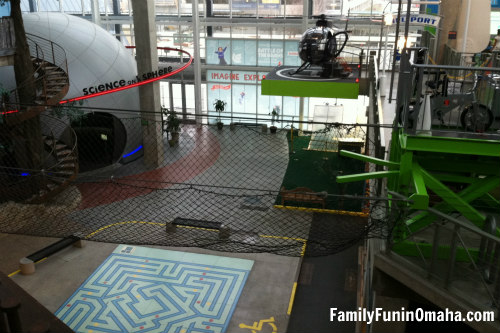 See also:
Other Helpful Resources: