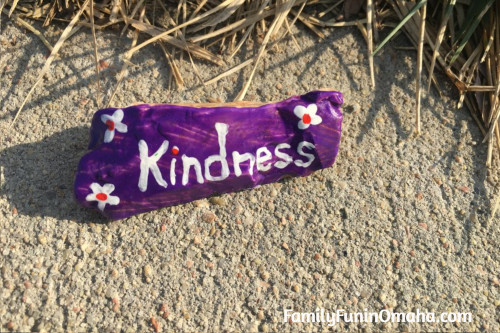 Recently, these beautifully painted rocks with inspirational messages on them have been spotted in Omaha. Thank you to those who have painted the rocks to share joy and lift others up!
We thought it would be a fun project to do with the kids to continue to spread that joy with others!
Collect rocks as you go on a walk in your neighborhood. Those with a flat, smooth surface work the best. Wash them and allow them to dry before painting.
You can also purchase some river rocks from Amazon for a group activity.
(Please note: As an Amazon Associate I earn from qualifying purchases. See full disclosure policy here.)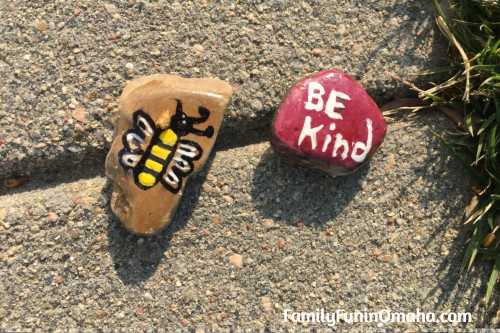 Paint a base with acrylic paint, and add any sayings with a sharpie or acrylic pen.
Finish your painting with a sealant such as Mod Podge outdoor spray or Krylon clear acrylic spray to seal the rock and protect it from outdoor elements.
Lastly, place your rocks on your sidewalk or another place for others to find. Enjoy spreading joy to others!
Find More Fun Things to Do with Kids here!