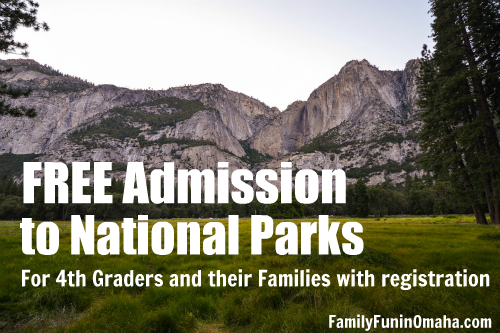 Do you have a Fourth grader this year?
The Every Kid in a Park program provides all 4th grade students and their families with FREE admission to National Parks and other federal lands and waters for an entire year!
The program runs from September 1st – August 31st each year. Students who are fourth graders (as of September of the current school year) can download their passes beginning September 1st. The pass will expire August 31st following their 4th grade year.
The pass grants free entry for fourth graders and up to three accompanying adults (or an entire car for drive-in parks) at more than 2,000 federally managed sites!
There are locations across the country, so sign up for your free pass now and enjoy the great outdoors!
Sign up for your free pass here!
Please Note: As always, be sure to call ahead to make sure the park you plan to visit accepts the free pass. Print your pass and bring it with you when you visit. Electronic copies are not accepted. Your pass has a unique code and cannot be copied or transferred. See complete rules here. 
Find More Fun:
Join our growing community and keep updated on Omaha family-friendly events and activities and Sign up for our Free Email Newsletter!