Looking to cut your own Christmas Tree this year?
Choose from a variety of Christmas Tree Farms in the greater Omaha area that offer Choose and Cut your own Christmas Tree.
Join our growing community and keep updated on Omaha family-friendly events and activities and Sign up for our Free Email Newsletter!
For more ideas on family fun, find 100+ Holiday Events in Omaha here!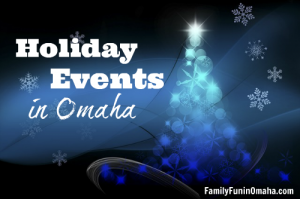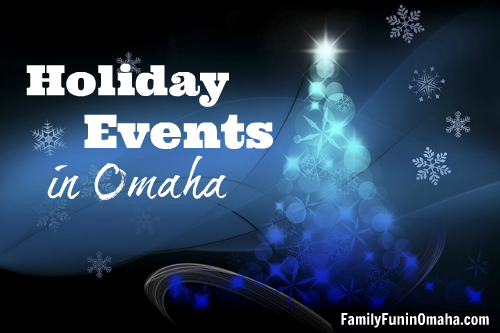 Note: Please confirm availability or check the website before planning your trip.
Omaha Area Christmas Tree Farms
Santa's Woods
3764 State Highway 133, Blair, NE
Choose & Cut Christmas Trees, Wreaths & Roping, Gift Shop. On the weekends, 9 - 4:30, fun activities (kids crafts, Winter Wonderland, hayrack rides, Santa & live reindeer.) Military & First Responders discount offered only Dec 1-2.
160th St & Hwy 36, Bennington, NE 
Dates: Pre-tagging: October 27, 2018. Start date for cutting: Friday, November 23rd
Enjoy tractor rides, warming barn, complimentary hot drinks and other holiday treasures.
12778 County Road 30, Blair, NE
Dates: November 23-25. Weekends of December 1 & 2 and December 8 & 9.
20873 Greenview Road, Council Bluffs, IA
Dates: Open Fridays, Saturdays & Sundays from Thanksgiving until December 16th.
Tractor rides and complimentary hot chocolate. Coloring books and toys for the kids.
2172 US Highway 75, Omaha, NE 
Dates: Open everyday, 9-5, until Thanksgiving for pre-tagging only. Opening day for cutting is Friday, Nov. 23rd. They will then be open every weekend, 9-5, until Christmas.
All trees are $40, no matter the size.
11401 Pawnee Rd., Omaha, NE 
Dates: Open the Friday after Thanksgiving
Free ride in standard tractor wagon, or 1953 International Harvester Fire Truck ($1 per person).
488 County Road 7, Ashland, NE 
Dates: Pre-tagging only, weekends in November. Cutting starts the day after Thanksgiving.


For more ideas on family fun, find 100+ Holiday Events in Omaha here!