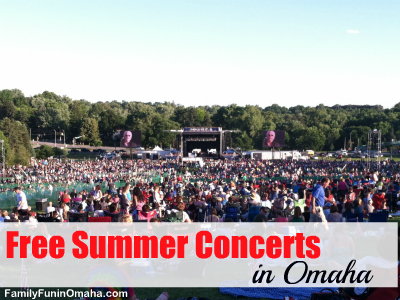 Enjoy a variety of FREE Summer Concerts in the Omaha Area, perfect for relaxing on a warm summer evening!
Find more FREE Summer Events and Things to Do this Summer with Kids here!
Join our growing community and keep updated on Omaha family-friendly events and activities and Sign up for our Free Email Newsletter!
PLEASE NOTE: As things continue to change during this time, it is always a good idea to verify details before attending.
The Art Deco facade of Joslyn's Memorial building sets the stage for a pop-up chamber music performance by Omaha Symphony musicians.
Pre-registration required, beginning May 23.
Location: 2200 Dodge St., Omaha, NE.
Enjoy live music, activities, prizes, and more!
Location: 4141 River's Edge Parkway, Council Bluff, IA.
SUNDAYS
Have fun enjoying these free Summer Concerts!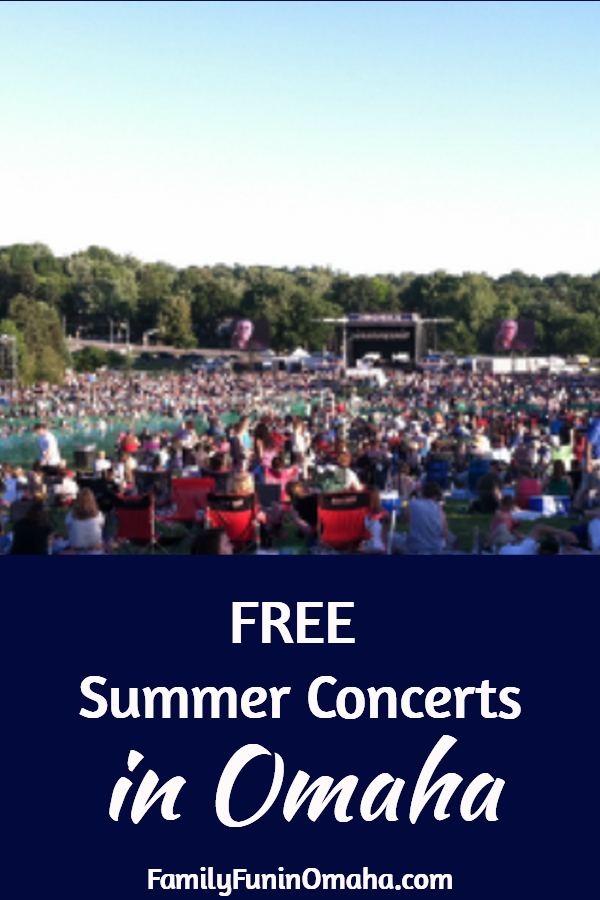 Past events we hope to see again soon:
Enjoy incendiary blues, rock, funk, R&B, and soul.
Location: Turner Park, 3110 Farnam St., Omaha, NE.
Loessfest includes concerts, fireworks, movies, and more!
Location: River's Edge Park, Council Bluffs, located at the foot of the Iowa side of the Bob Kerrey Pedestrian Bridge.
The amazing line up of events for Loessfest is all free and open to the public.
Blankets and chairs encouraged.
Location: Amphitheater at Village Pointe Shopping Center, 17305 Davenport St., Omaha, NE.
Location: La Vista Public Library, 9110 Giles Rd., La Vista, NE.
Due to construction on the Riverfront, the city is unable to host Bridge Beats.