Many of our friends and family will be celebrating a birthday at home this year. Discover many creative ideas on how to celebrate a birthday at home!
Find more Fun Activities to Do at Home here!
Creative Ideas on How to Celebrate a Birthday at Home
Decorate the House the Night Before
Make simple birthday decorations (paper chain, homemade signs wishing Happy Birthday, balloons and streamers, if you have them, etc.) and hang them around your house. In the morning, the birthday girl or boy will feel immediately special and will know today is a very special day for them.
Card Party
Invite your friends and family to shower the special person with cards or homemade pictures sent in the mail. They will love receiving mail all week!
Invite the Birthday Girl or Boy to Plan the Meals for the Entire Day
Together, plan a menu of their favorite breakfast, lunch, and dinner options for the meals on their birthday, and try to include at least one of their favorite items within each meal.
Drive-By Birthday Wishes
Even while social distancing, a car ride to show a friend or family member some love can be just the thing to bring us together while we are spending time apart. Invite friends to drive by for a birthday parade, or chalk a birthday message on your front walk, drop-off a birthday sign, or sing happy birthday from their car.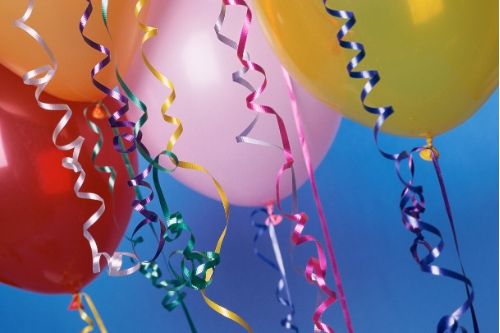 Host a Zoom Party
Zoom has been a great way to connect and see one another during this time. Invite a few special friends to connect over Zoom. The kids can all sing Happy Birthday – they will love seeing each other and laughing together!
Video Cards
Although we cannot actually spend the day together with the special people in our lives, we can spend time with them virtually. Ask family and friends to make and send birthday videos for the birthday boy or girl to watch on their special day.
Put Signs or Balloons on your Mailbox or In Front of Your House
Create signs inviting people who drive by to honk or sing for the birthday boy or girl!
Reach Out to their Favorite Celebrity 
Send a message or email to their favorite celebrity asking if they would send a quick birthday message. You might get lucky and get a special message reply!
Go on A Scavenger Hunt
Create a scavenger hunt in your house or yard. Write down clues – each clue gives them a hint where to find the next clue – with a fun gift or sweet surprise at the end.
Birthday Staycation
Try some backyard glamping. Break out the tent, unearth the air mattress, drag out some pillows and cushions, and enjoy a night in the fresh outdoors! Have a picnic dinner and cake, break out the laptop for an outdoor movie, toast marshmallows, and tell creepy stories under the stars to make your birthday staycation extra special!
Too cold for a campout? Build a blanket fort getaway in your home!
Dine-Out – at Home!
Many restaurants are still offering take-out and delivery. Order a favorite meal, set up a tablecloth, add a centerpiece of hand-colored bouquet of flowers, and celebrate with a favorite birthday dinner – at home!
Find more Fun Activities to Do at Home here!
Keep in mind that a birthday doesn't just have to just be celebrated in one day or a few hours. Celebrate with the birthday boy/girl all week and combine some or all of these ideas into a week-long birthday celebration your child will never forget!
PIN IT